Honda's new electric scooter Benlye spotted in India
Honda India has been stingy with details regarding its Supercharger-Esque tech known as Mobile Power Packs. 
Understandably, the company hasn't yet entered the EV space or done much consumer education regarding propulsion technology. Still, a few more basic explanations would go a long way towards diffusing public scepticism.
The first question has been answered. The next one remains as vague as ever, but Honda has at least given us some idea of what these would power.
Specific models of electric rickshaws will be used during testing, and the "Electric Vehicle Mobile Power Pack" was developed with that application in mind.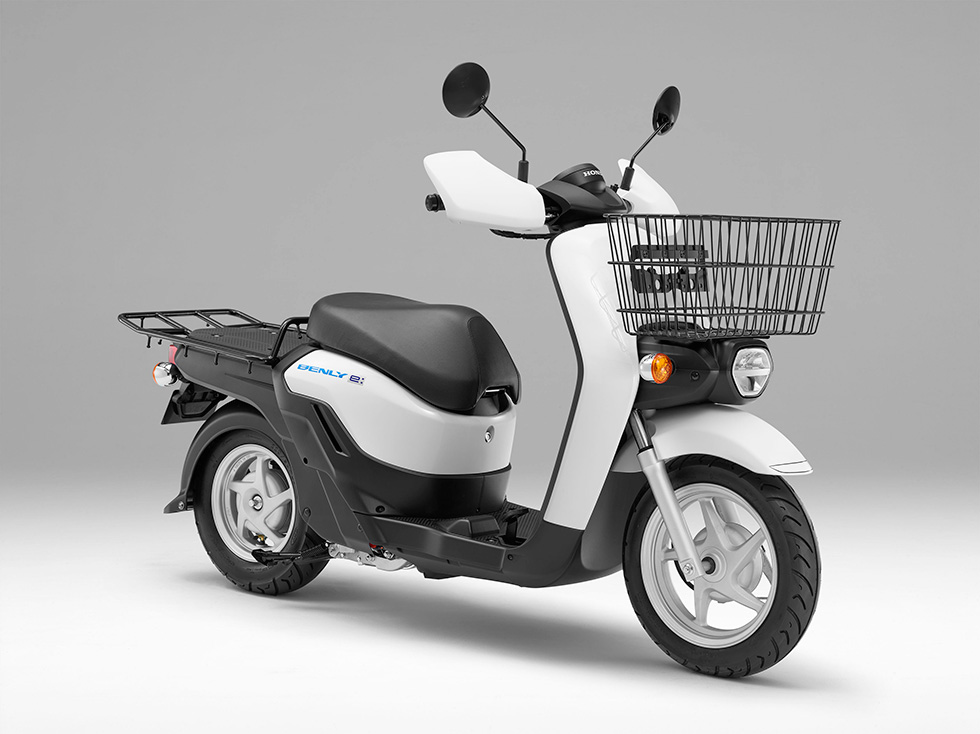 The Benly:e is a trial motorcycle from Honda tested in India, and Atharva Belamkar captured the video below.
While we don't know much beyond the fact that one of the company's premier commercial scooters comes tested in India, Honda Benly spotted could signify things to come. 
Given the popularity of small-displacement bikes and scooters in India. It would make sense for Honda to introduce some of its other offerings to the country.
Honda is preparing to bring one more vehicle to the Indian market. And it could be an exciting addition: a three-wheeler. 
Nothing has been confirmed yet, but there are strong indications that Honda is working on it. 
For example, Honda's ex-partner Hero MotoCorp has started producing a new electric three-wheeler. Which uses Hero's proprietary batteries and charging system. 
So far, the unnamed vehicle has only seen in patent drawings. And potentially hinted at on the website for Ather Energy.
We are not sure how soon  Honda will bring Benly:e into production, but it is the potential member to add to Honda's portfolio in India.