How long it may take Honda to bring the electric CBR?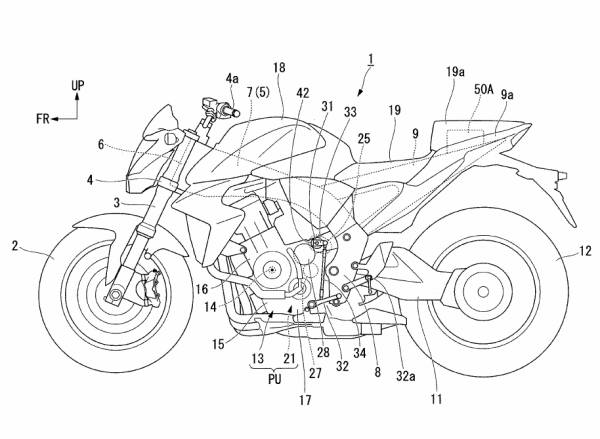 The electric market is getting momentum in terms of motorcycle manufacturers bringing their products and prototypes.
We recently saw Kawasaki with its electric prototype. By the way, Honda has applied for a patent for such a 2WD in-wheel motor electric motorcycle. We don't see that getting into a commercial phase.
Though with very little information, we have heard about the Electric Honda CBR.
Honda often applies for electric system patents, but it is generally for four-wheelers. There aren't many patents for motorcycles.
There need to be some movement this year if we think Honda plans to launch the electric CBR in 2021.
CBR1000F (like a new blackbird)
"CBR1000F (a pseudonym, some information may not appear).There are many rumors and information about it.
New CBR1000RR-R based tourer

CB1000R based tourer
New CBR1000RR-R base theory
As usual, the new CBR1000RR has a touring model and a Gachisport model, a CBR1000F revival theory, and a Blackbird revival theory overseas.
Also, the information that the new CBR1000RR comes with AMT was at a reasonably early stage.
AMT doesn't come with, but if a derivative model comes out based on CBR1000RR-R, would it not be wrong in terms of information?
Honda applies for AMT-related patents quite often, so we think that there will probably be some models with AMT equipment.
By the way, the illustration of the vehicle of the AMT patent was the old model CB1000R. 
There are other patents filed for the Honda Tourer. The vehicle is probably an older CBR1000RR. SC59.
It has different swing-arm as well as Screens, handles, seats. It looks like a large sports tourer in terms of content and diagram. 
The patent diagram is CBR, and it seems that there is a possibility that the new CBR comes on the previous information. Yamaha has a YZF-R1 and MT-10 with the latest SS engine as a derivative model, and Honda seems to be glad to do such a thing.
Theory of CB1000R 
"We heard from people in the motorcycle industry that there was no change in the exterior, but a relationship between a CB650 and a CBR650.
According to the story, a full cowl tourer seems is as a derivative, so maybe I wonder if this will be the successor to the rumored Blackbird. "
There is a CB1000R base theory. The illustration of Honda's AMT vehicle was an old model CB1000R. By the way, the CB1000R is on the old CBR1000RR engine.
It looks like there is a change in the exterior due to EURO 5 norms in CB1000R.
Probably a 2021 model. That's why it seems reasonable to issue a derivative model at the timing of a minor change of the base model. So we don't think it is strange at all that the CB1000R is based. 
There is information that is present; however, people do not want to talk, but we think that something will come out.
Sports tourer system patents and patents such as AMT applied for quite a long time, and Honda has doesn't have the full cowl sports tourer as VFR800 is no more in production.
CB1300SB was not able to get expected success.
---
Read More 
Entire portfolio of GASGAS, KTM and Husqvarna
Honda unveils the new CB1100RS
Kawasaki unveils seventh teaser of ZX-25R