Jawa introduces the new Jawa 42 2021 for Rs 1.83 Lakh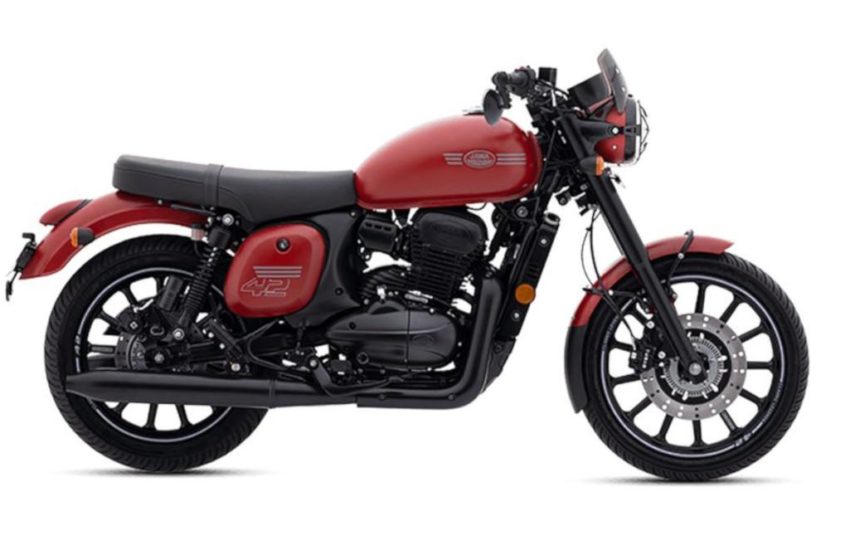 New Jawa 42 2021
The advantage of new BS6 and Euro5 norms sees newly upgraded motorcycles from various motorcycle manufacturers.
While some motorcycle manufacturers have brought down their respective motorcycles' power, this doesn't happen with the newly launched Jawa 42 2021.
The new Jawa 42 2021 edition obeys the Euro5 and BS norms. To go back a bit, Jawa is owned by Mahindra and Mahindra.
Back in 2018 Jawa had launched three models.
Going further Classic Legends Pvt. Ltd. is a subsidiary of Mahindra & Mahindra Ltd. and aims to re-introduce iconic motorcycle brands back into the world.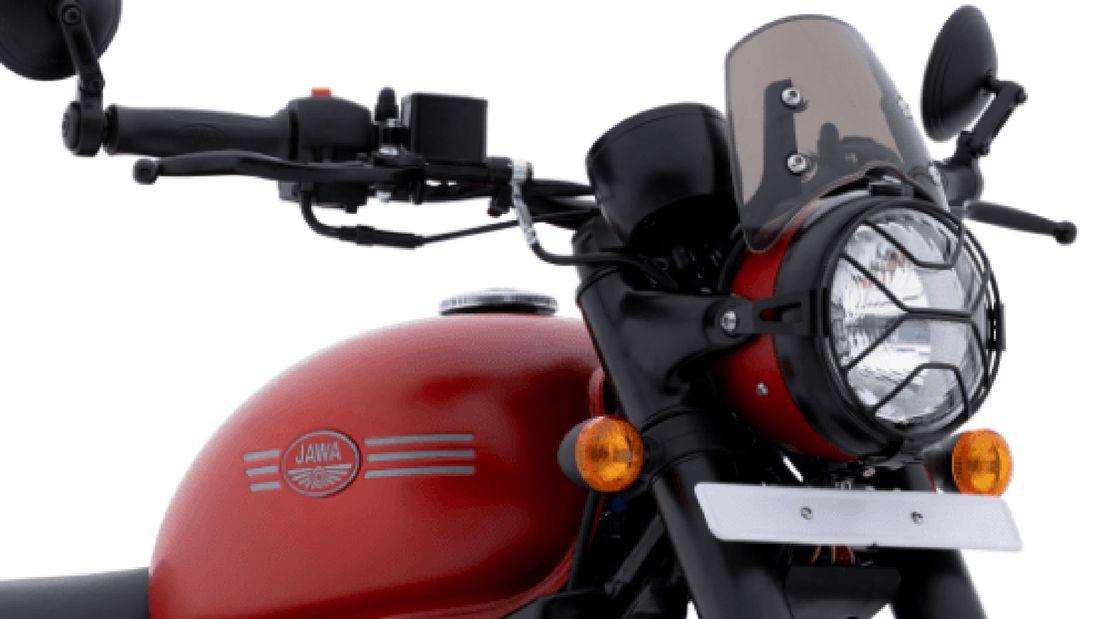 The current brand portfolio includes BSA and Jawa marques.
It is a motorcycle brand with a 90-year legacy, and in its heyday exported well-engineered and rugged motorcycles to over 120 countries.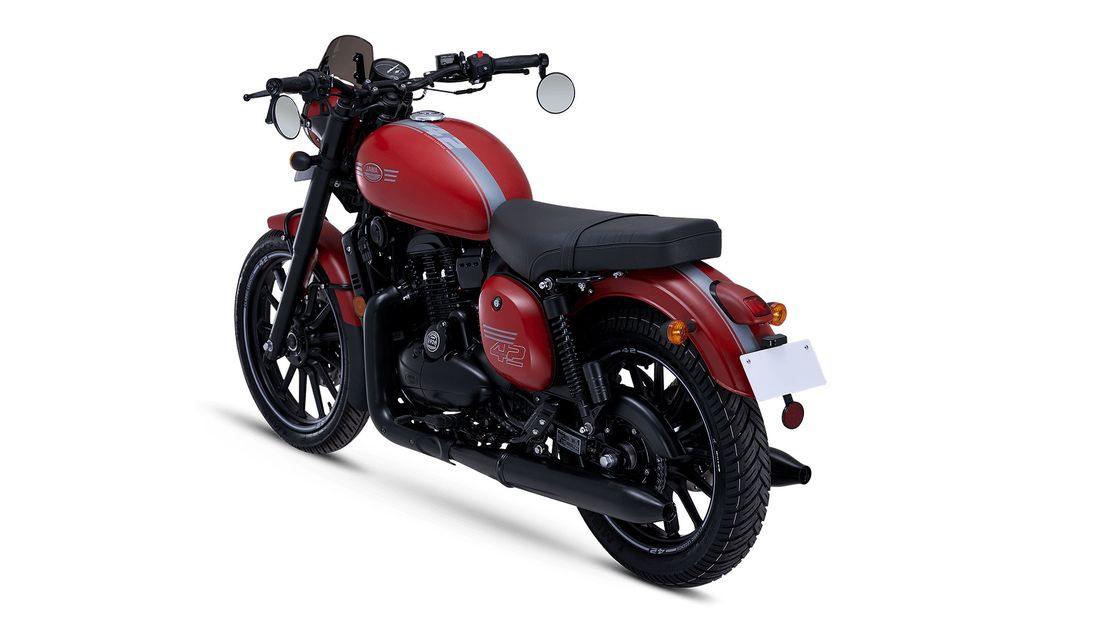 The resilience of their products also helped them win many a world title. The brand was synonymous with simplicity and reliability.
Last year in 2020 Mahindra too had plans to resurrect British iconic brand BSA.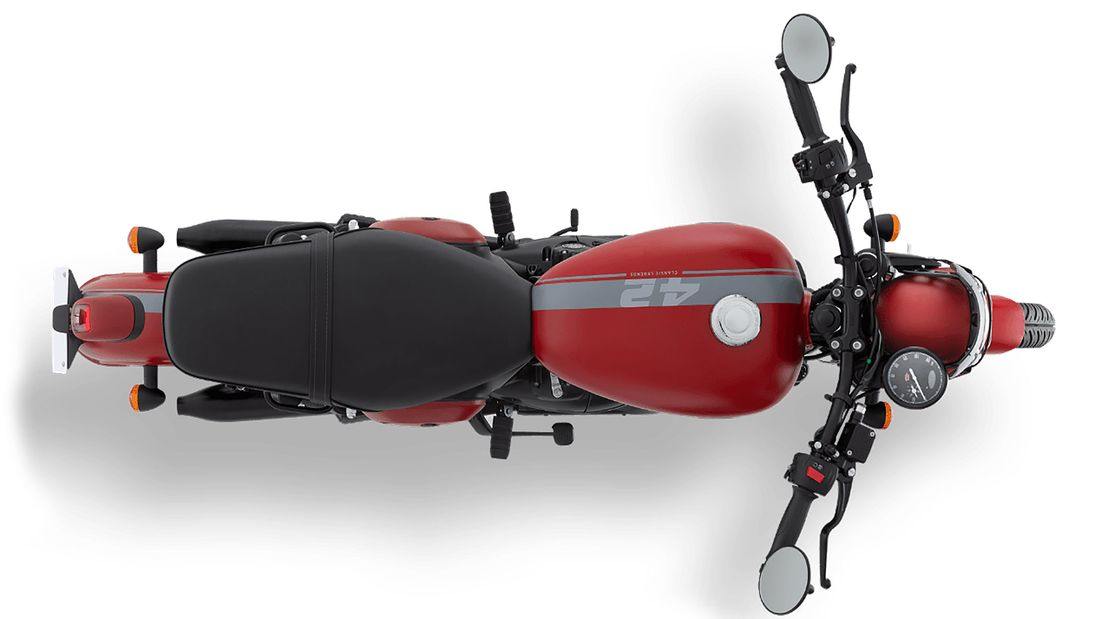 What changes?
Coming back to Jawa 42 BS6 the model was recently spied. We don't see any change in the performance specs.
With 76X65MM bore stroke the motor displacement remains with 293 cm³, liquid-cooled single-cylinder with a considerable rise in the power to 27.3 hp, the maximum torque increases to 27.02 Nm.
No change in the gear transmission which remains as is with a 6-speed transmission.
The new Jawa 4 also gets new paint schemes as well as few upgraded technical specs.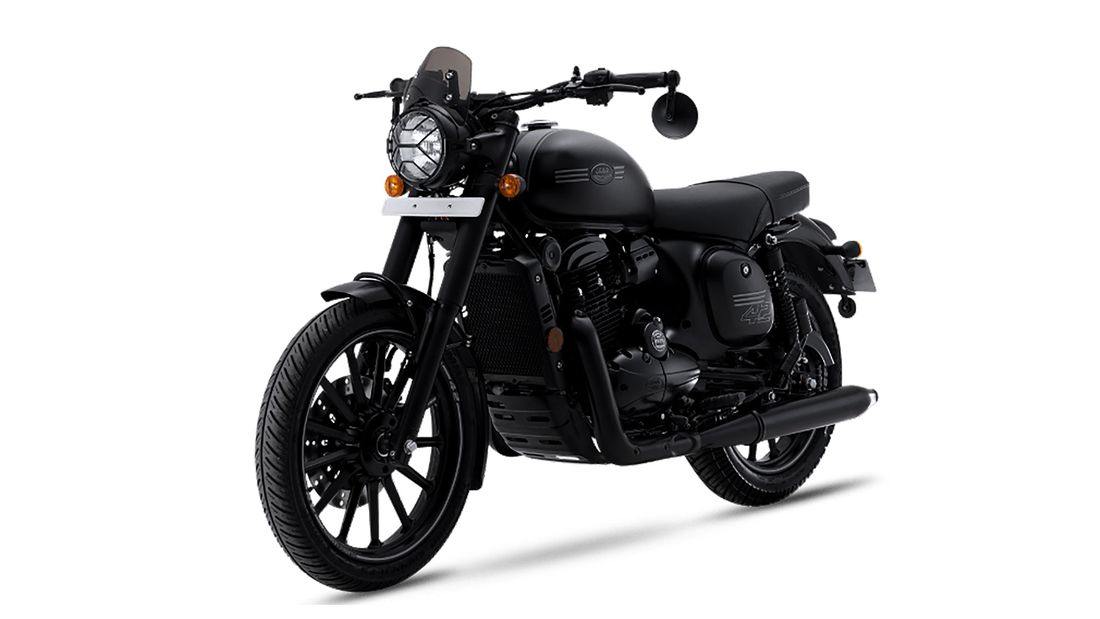 Like the stereo struts, new muffler, new fork as well as new motor. The aesthetics come with unique black headlight grille and handlebar. Further to enhance the retro aggressive look, the new Jawa 42 comes with bar-end black mirrors with black rims and tubeless tires.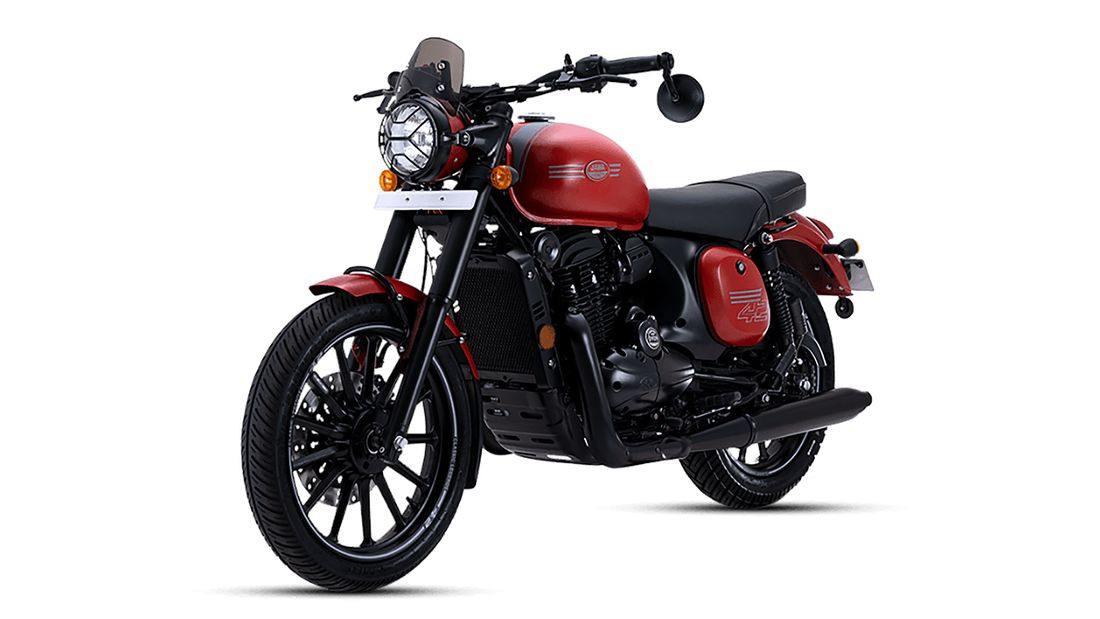 On the side, with three horizontal grey lines, the design also gets the 42 inscribed. There are three paint schemes available Black, Red and White.
The new Jawa 42 competes with Meteor 350 and Honda CB350.
Price 
JAWA 42 Dual Channel ABS comes to INR 1,83,942 in Delhi. At the same time, the Jawa 42 price in Kolkata is INR 1,86,942. With Rs 5,000 as a downpayment, you can book the new Jawa 42 here.