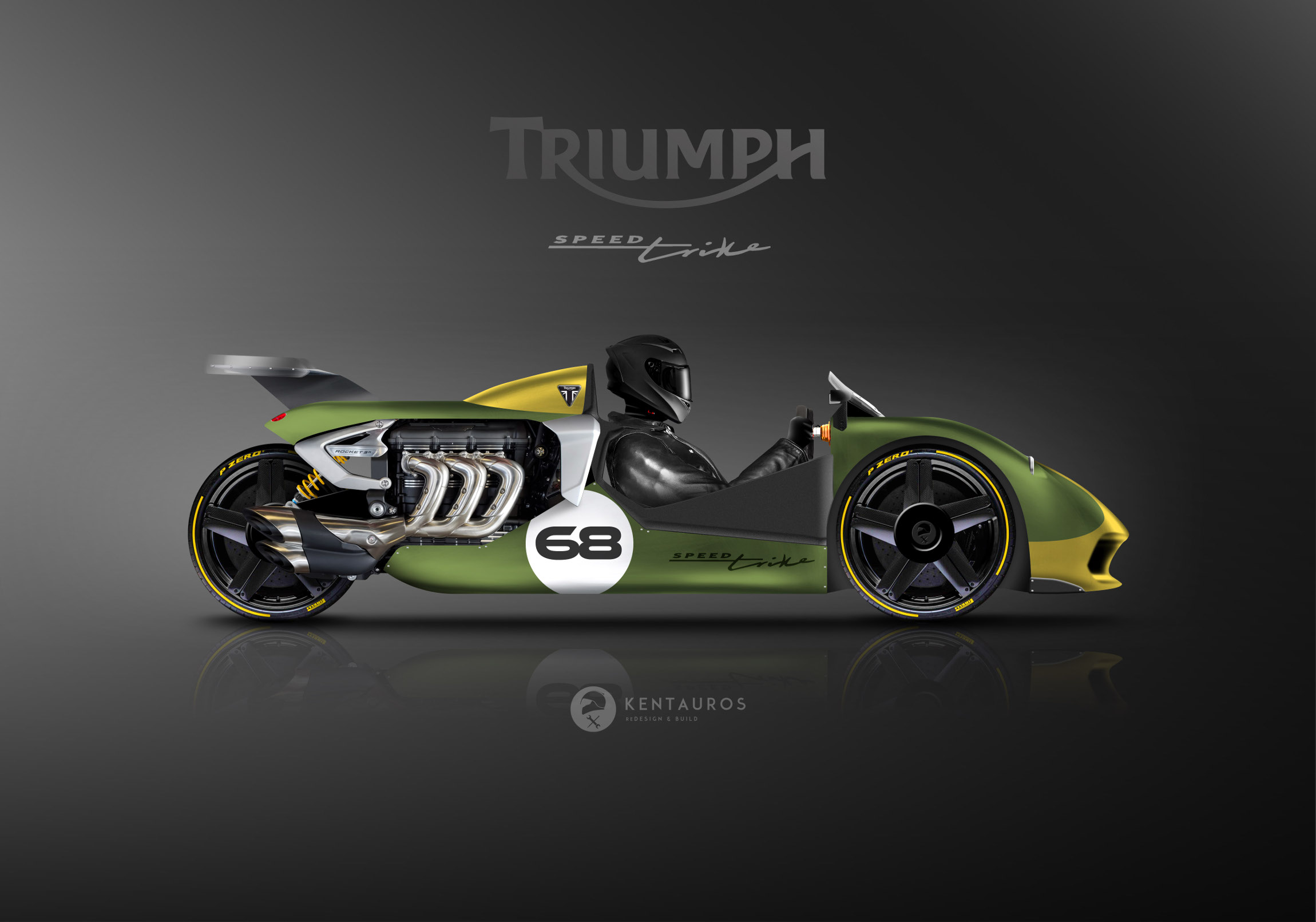 About Kentauros
Kentauros, aka Francesco Bellesi, is responsible for bringing some of the coolest motorcycle designs.
Last year Kentauros expressed his views on LivingWithGravity on how he effectively builds the man and motorcycle relationship by coming up with a thoughtful design of motorcycle that not only looks good but also rider gets excellent experience when he or she rides the bike.
Francesco has primarily helped to bridge that gap between man and motorcycle.
About Triumph Trike
Now he has come up with the design of Triumph Trike. Let's see what he has to say.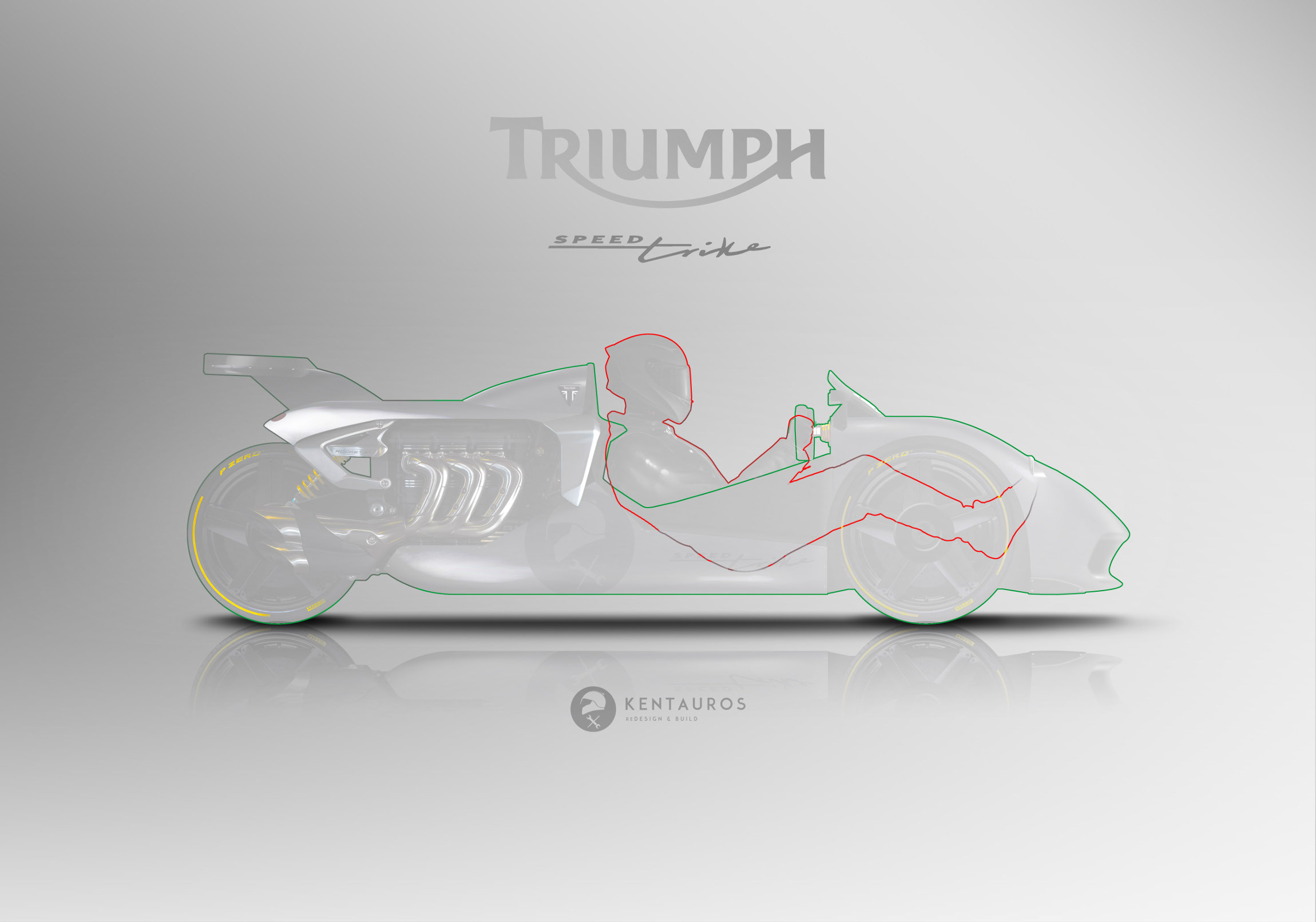 " Because it is merely an idea that I had and that I tried to draw in one afternoon.
The inspiration is the 2500 cc three-cylinder engine of the new Triumph Rocket 3, a real monster of power and torque.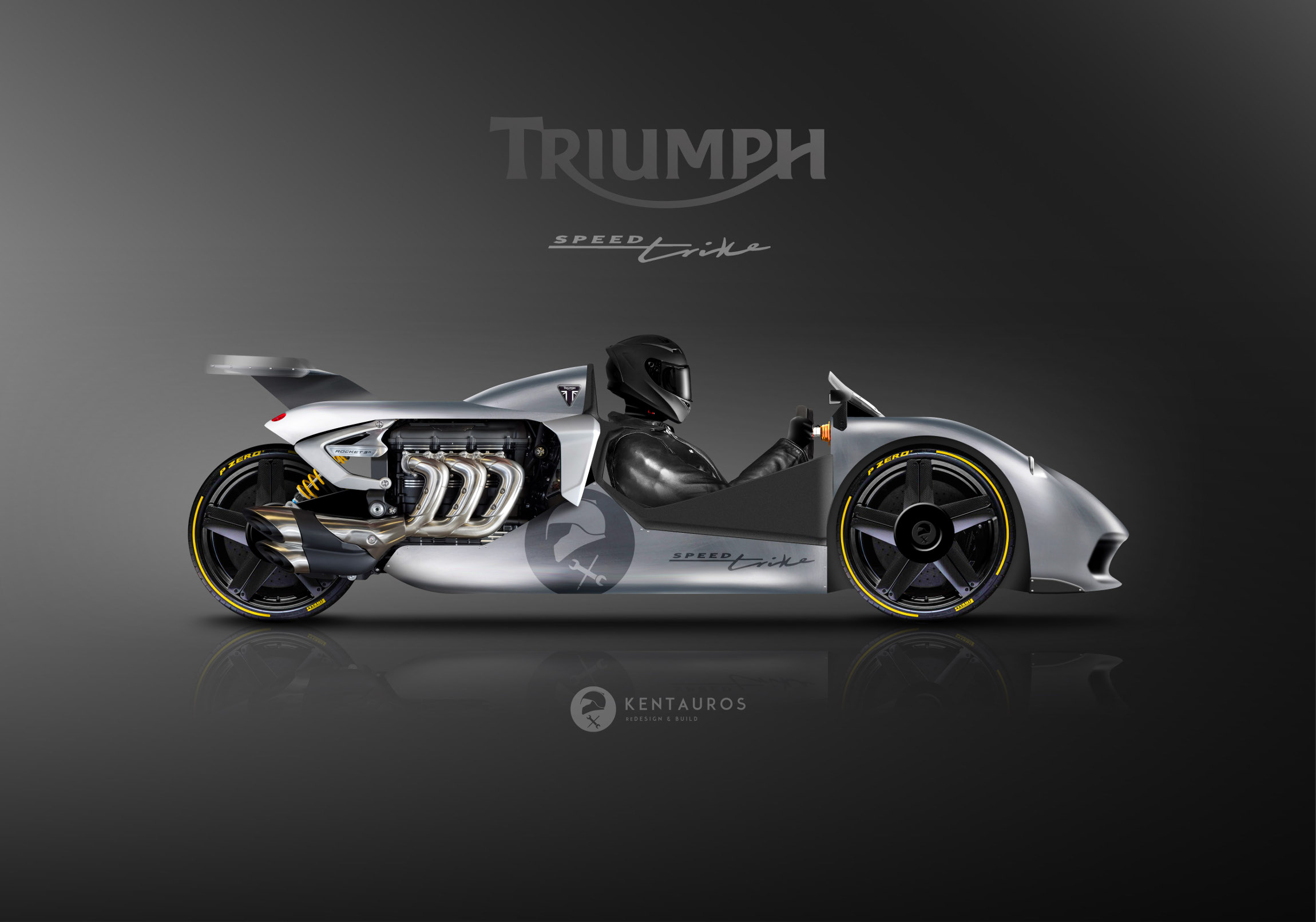 I imagined building a sports trike around it, with a carbon shell covered with aluminum panels.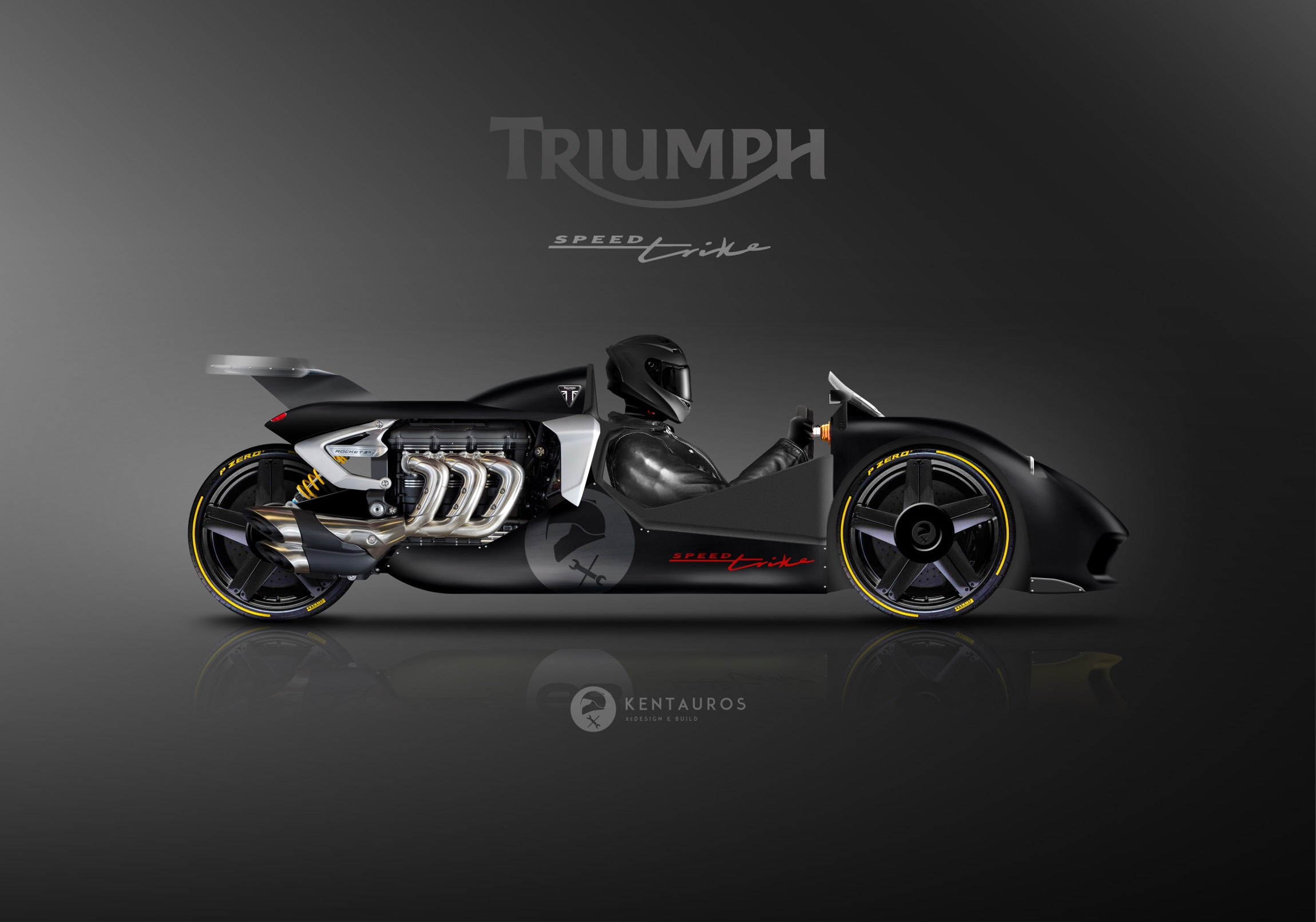 A light and modern bodywork, but not futuristic.
In fact, I like to keep something vintage, like, in this case, the reference to the tradition of the three English wheels ".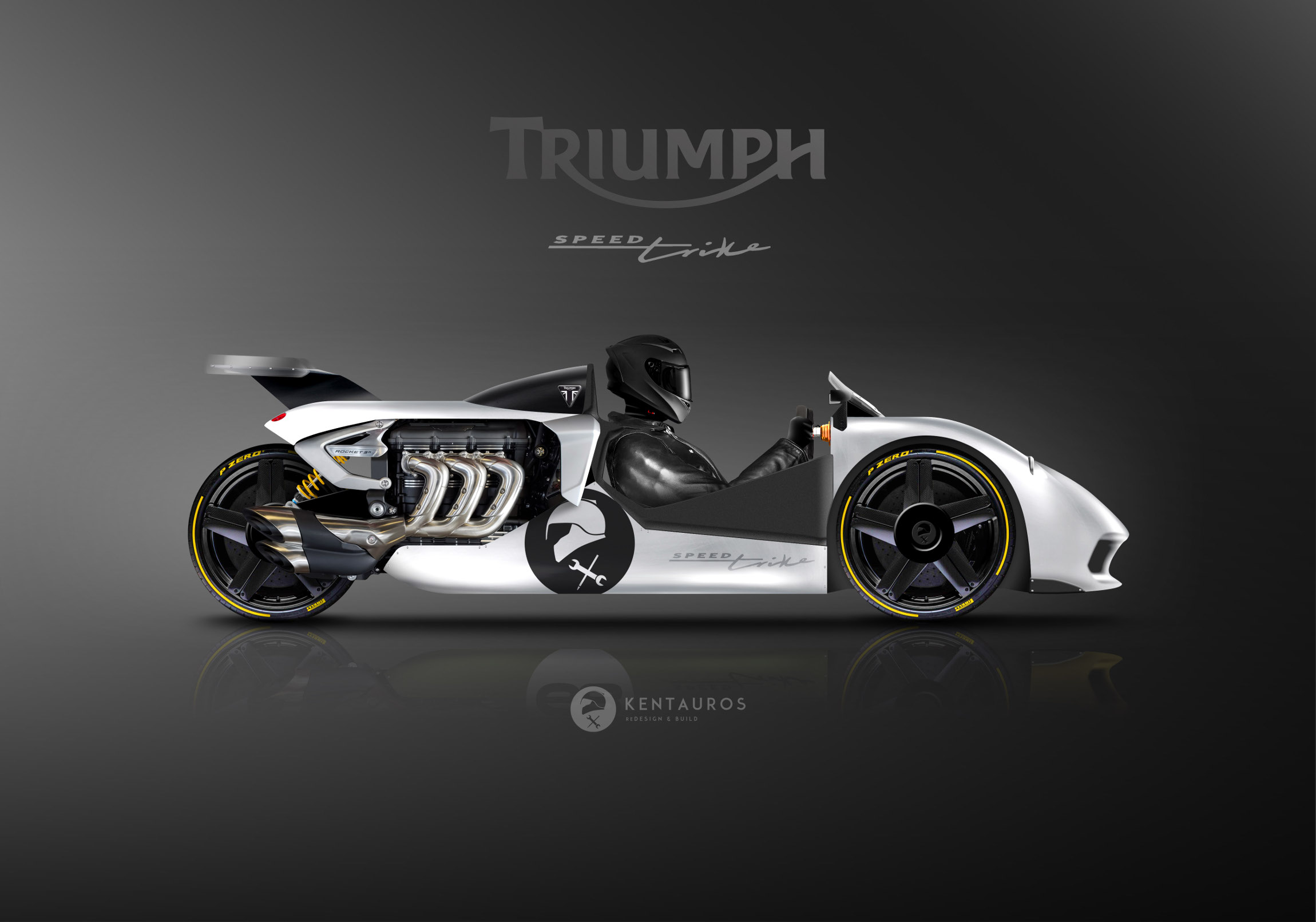 With Triumph bringing the new Rocket 3, we believe many of us will like to see Triumph Trike in the future and on the road.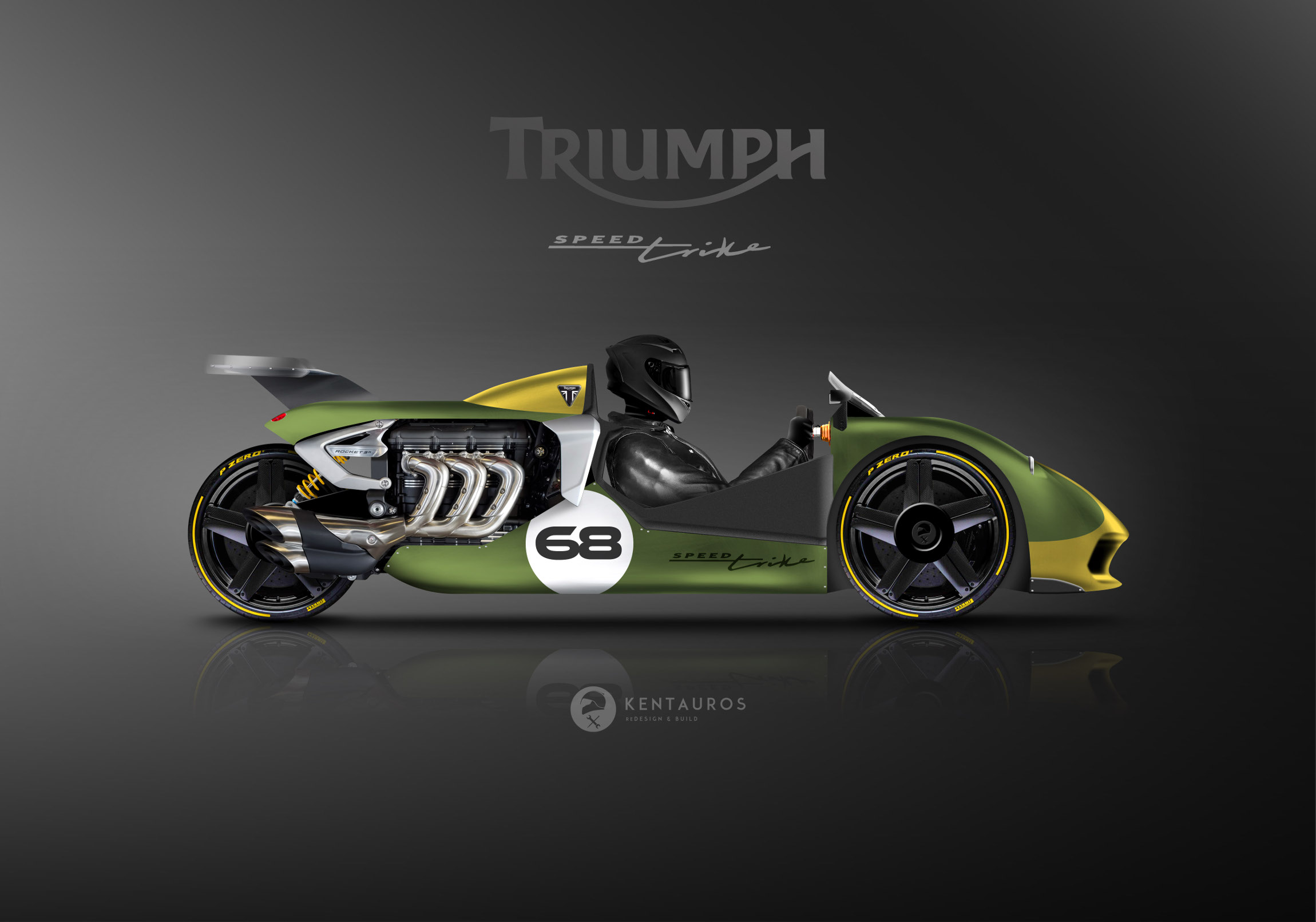 Source: Kentauros
Read More
John McGuinness teams with Michael Dunlop
Upcoming Ducati 959 spied
Indian to bring special " Jack Daniels " edition at Sturgis
2020 Triumph Bobber TFC
Project " 1000 Morlaco " by Bottpower