KTM brings 2021 1290 Super Duke RR limited to 500 copies
The news of KTM bringing a new 1290 Super Duke RR started in October 2020.
Back in October 2020, we did say" "If our sources are correct, we may see a new KTM Super Duke 1290, which will add two more "RR ".
However, KTM is tight-lipped about the new rad RR. Further, we hear the RR will come in limited copies of about 500. "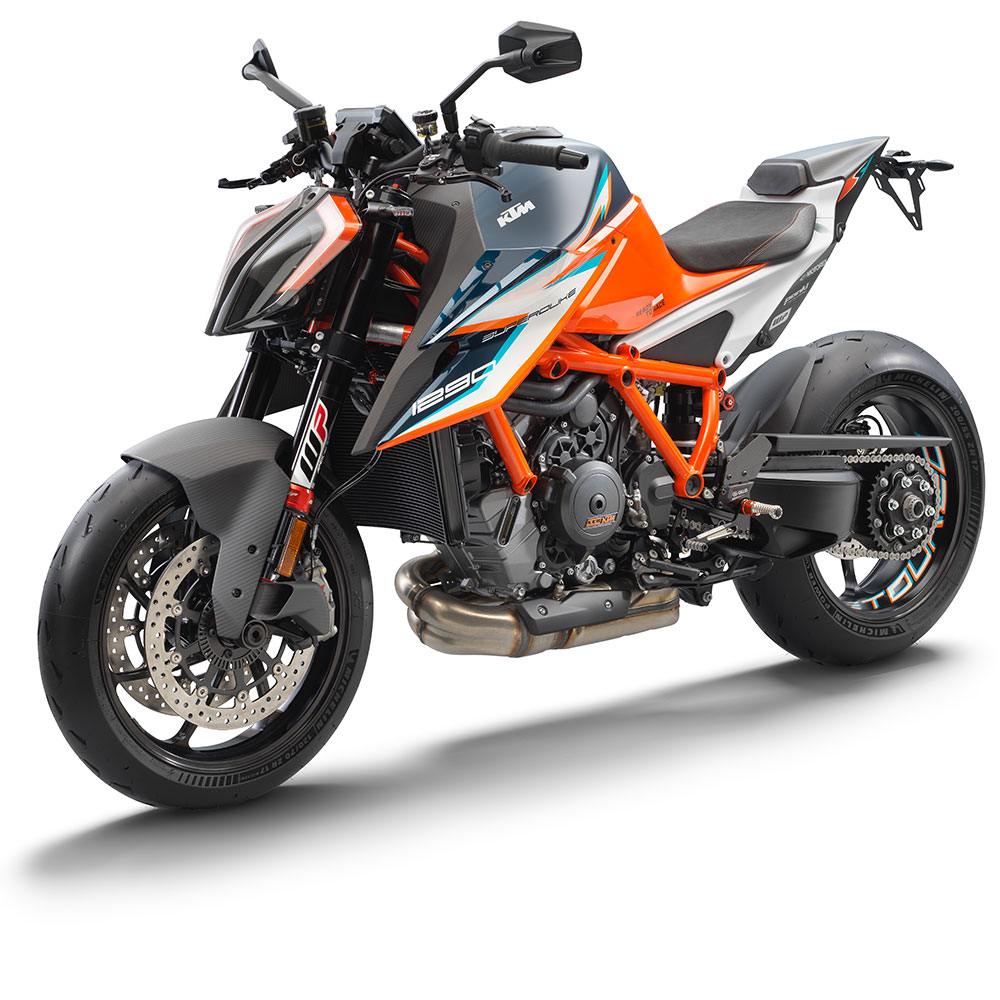 Plus, we also said RR might come with a reduced weight by 10 kgs which indicates it will lighter components like brake levers and more".
Later in January 2021, we had more information on the beast. And in March 2021, we got to see the first spy shot of the 1290 Super Duke RR.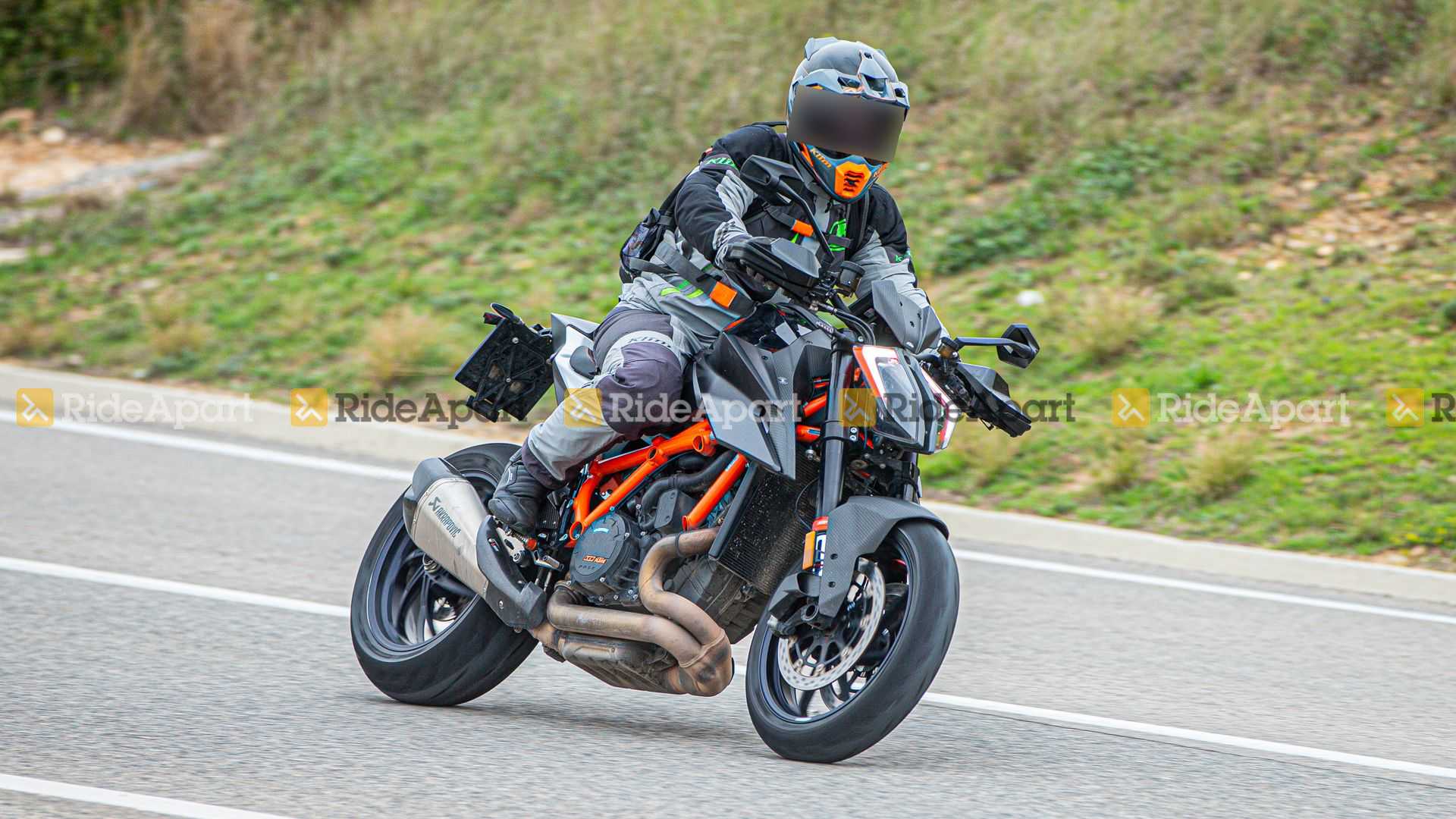 Spy shot courtesy Rideapart
Our designers also had made our renderings.
Our rendering
2021 KTM 1290 Super Duke RR
Engine 
However, now KTM has unveiled the new 2021 1290 Super Duke RR. The motor remains the same 1301 cc, which makes 180hp at 9750 pm. The engine now becomes Euro 5.
As we said, earlier the weight comes down by 180 kgs from 189 kgs. With a thrilling 1-to-1 power-to-weight ratio and enough carbon fibre to make a Formula 1 car go pale, this bike is a must-have in any collection.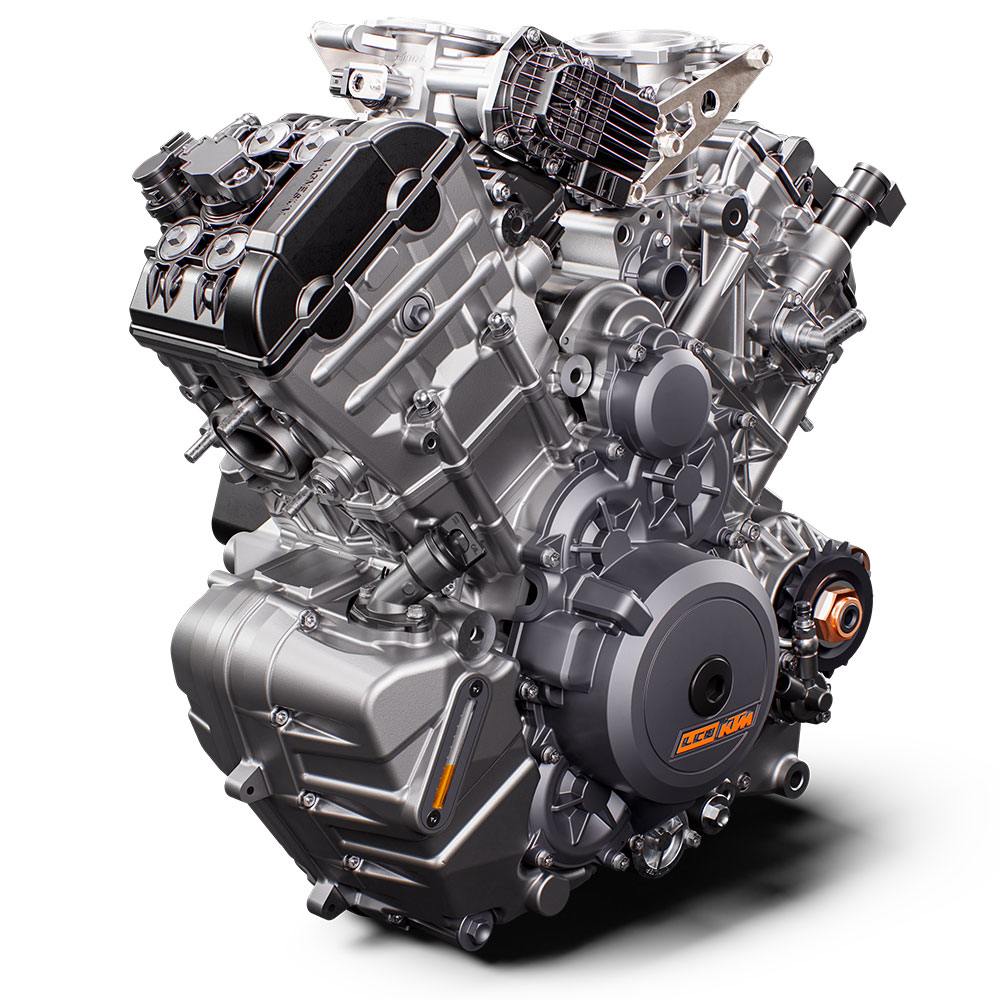 1031 cc motor
The power to weight ratio is 1:1. The top fuel injectors and 56mm throttle bodies ensure air-fuel mixture at high revs. The result is greater torque and less fuel consumption. 
Gearbox
The gearbox is a high-performance PANKL which adds more flexibility to the gears. It also comes with a quick throttle grip: the connection between the wrist, accelerator, and engine is almost immediate.
Quick throttle grip
In 2021 1290 Super Duke RR, the spinning action is reduced by 7 degrees compared to the standard 1290 Duke RR.
Thanks to the dynamic air positioned in the headlight mask, this arrangement maximises the airflow by pushing oxygen into the combustion chambers.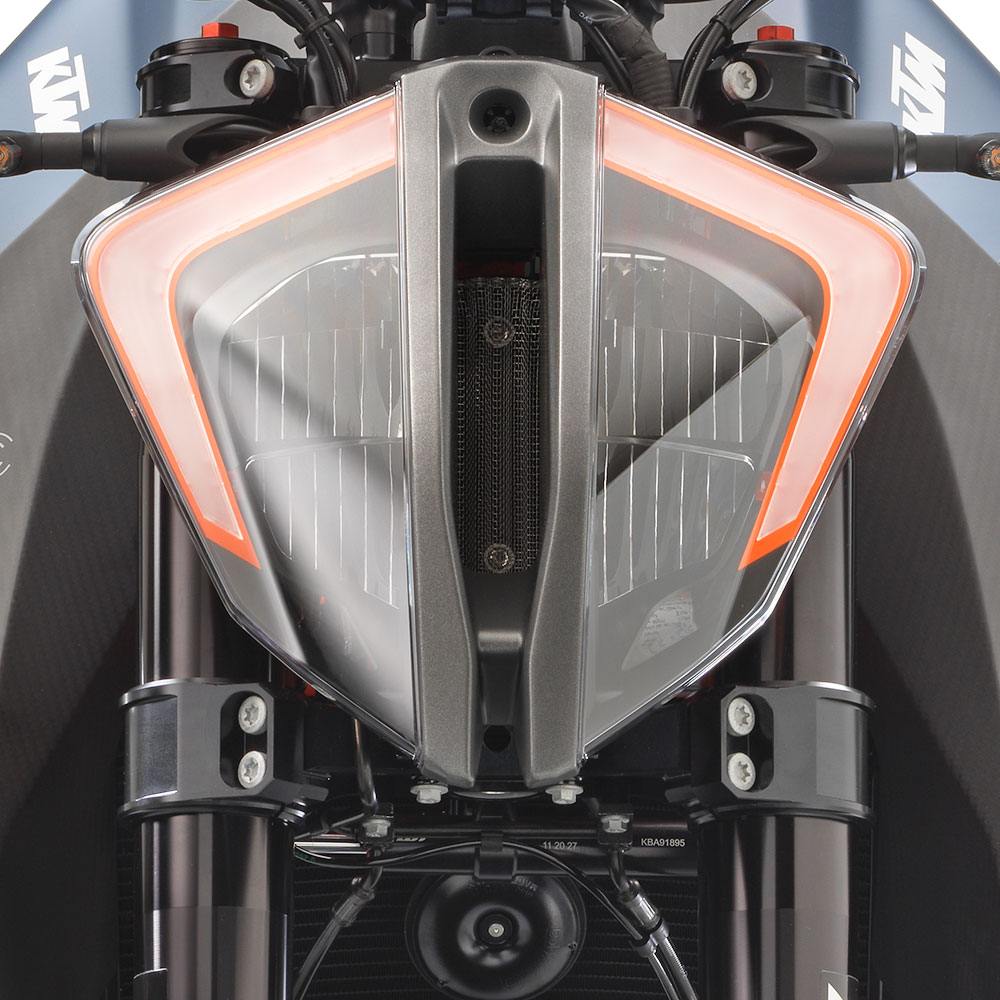 Snorkel
It reduces the possibility of excessive pressure loss and increases combustion efficiency.
The titanium intake valves with chromium nitride PVD coating weighs 19 grams less than the steel intake valves.
Intake valves
Electronic package
The electronic package comes with the featuring modality and a new performance mode. And it helps to customise to adjust the rear wheel slippage, launch control, throttle response at the release.
Suspension 
The new 1290 Super Duke RR gets an all-new suspension equipped with the WP APEX PRO 7548 closed cartridge forks, while the front gets the WP APEX 7548 made from super light CNC material.
Accessories 
When it comes to accessories, KTM brings carbon air ducts for the brake callipers, black fork plates, carbon mudguard, guards and levers. 
The 2021 1290 Super Duke RR comes limited to 500 units and gets 25,940 Euros price close to Rs 22.57 Lakhs.
Video
Specs