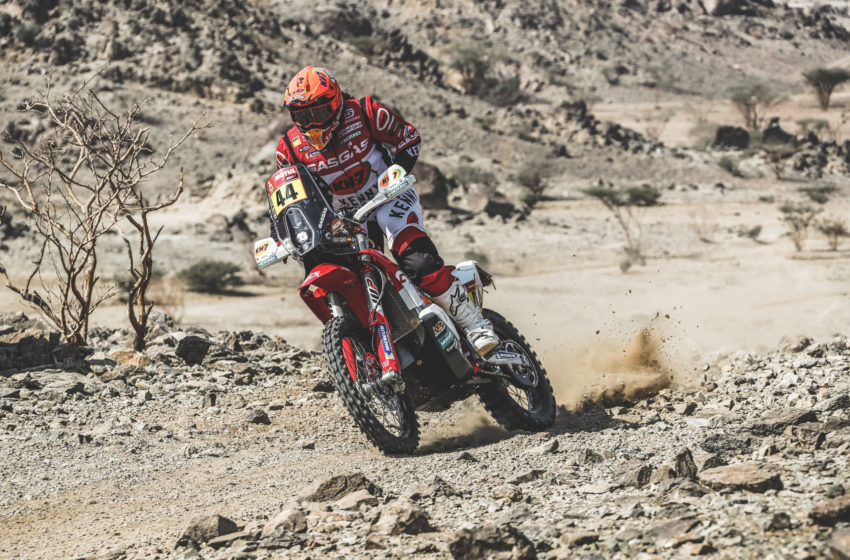 Laia finishes 23rd fastest on Dakar stage two
Via Press release.
LAIA SANZ FINISHES 23RD ON DAKAR STAGE TWO
IMPRESSIVE RIDE THROUGH DEMANDING STAGE SEES GASGAS FACTORY STAR JUMP THREE PLACES IN THE OVERALL CLASSIFICATION
She was hitting the dunes for the first time in the 2021 Dakar Rally. 
Laia Sanz has battled her way through a demanding stage two to post the 23rd fastest particular stage time. 
Passing 11 riders 457-kilometer timed special and completing the day without troubles. 
Despite being only the second stage of the event, the 685-kilometre stage saw riders face hugely demanding riding.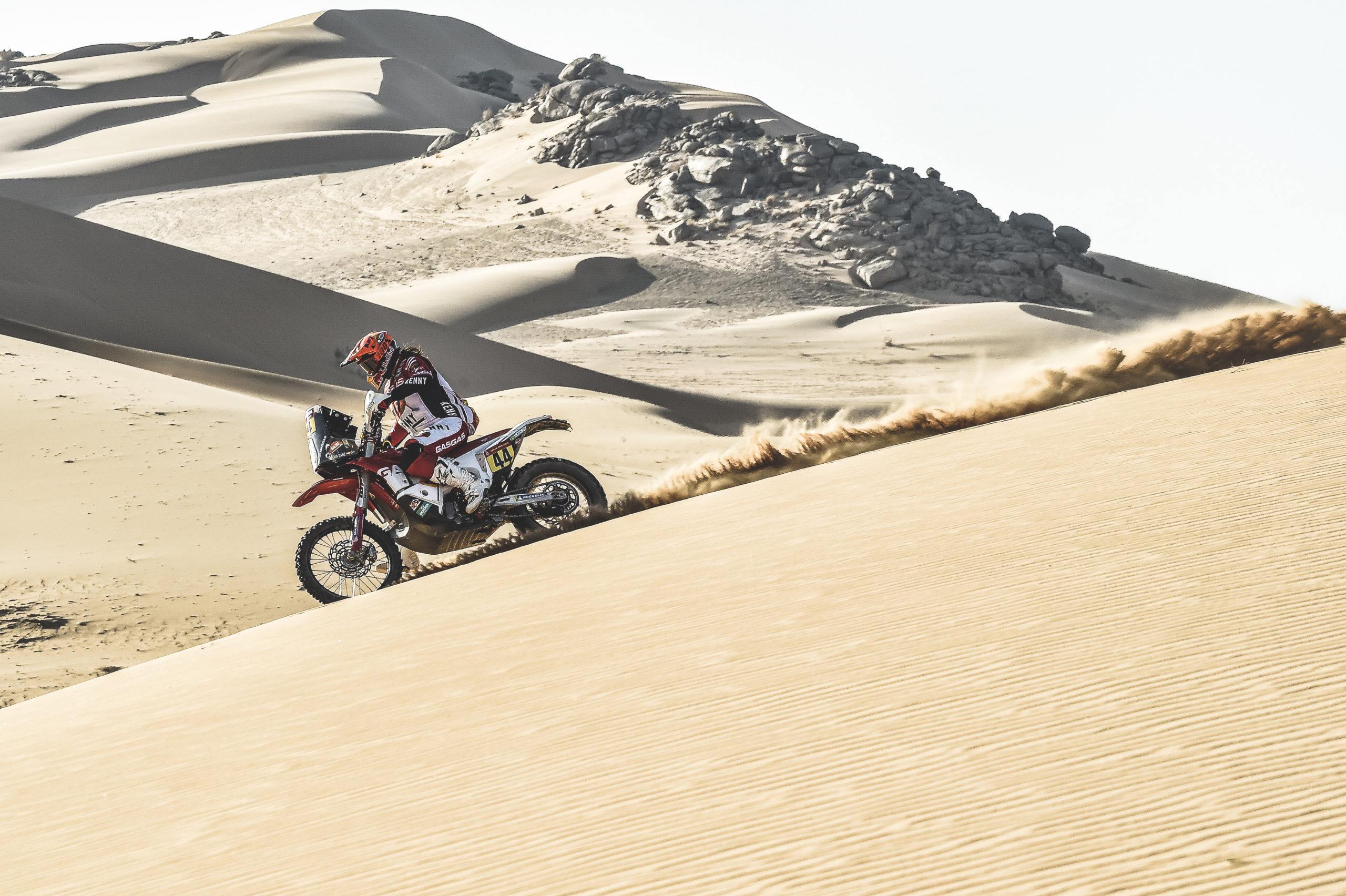 And navigational conditions but ultimately proved to be a positive day for Laia who improved three positions overall classification.
Laia finishes 23rd fastest on Dakar stage two.

The long and demanding stage proved challenging for all.

More dunes lie ahead on stage three.
Quote
Laia Sanz: "I'm a lot happier than I was yesterday. Not because of my result today, but because I felt good on the bike. 
Yesterday it was hard for me to find that good rhythm and the balance between riding and reading the navigation.
 I could use the dunes we had early on the stage to pass some of the riders ahead of me. And then I was able to keep focused on my riding. 
It was a tricky stage again, but I'm pleased I didn't make any significant error overall, the stage entirely fell. With only 30-kilometres of dunes and more like one of last year's stages. I'm happy it was a good stage for me."
Starting as the 34th rider to enter stage two, Laia quickly improved to pass through kilometre 46 in 28th position. 
She comes faced with a seemingly never-ending sea of dunes during the early part of the particular stage. Laia used her years of Dakar experience to successfully navigate her way through, picking up a handful of additional positions as she went. 
Riding her GASGAS RC 450F to an eventual 23rd place finish, Laia will enjoy an improved start position for stage three.
Day three of the 2021 Dakar Rally will see Laia face more dunes as she takes on a 403-kilometre timed particular stage as part of the day's 629-kilometre stage. Which loops around the bivouac in Wadi Ad-Dawasir. Just like the event's two opening stages, more challenging navigation comes expected.
Results (provisional): Dakar Rally 2021, stage 2
1. Joan Barreda Bort (Honda) 4:17.56
2. Ricky Brabec (Honda) 4:21.51
3. Pablo Quintanilla (Husqvarna) 4:23.58
23. Laia Sanz (GASGAS) 4:46.28