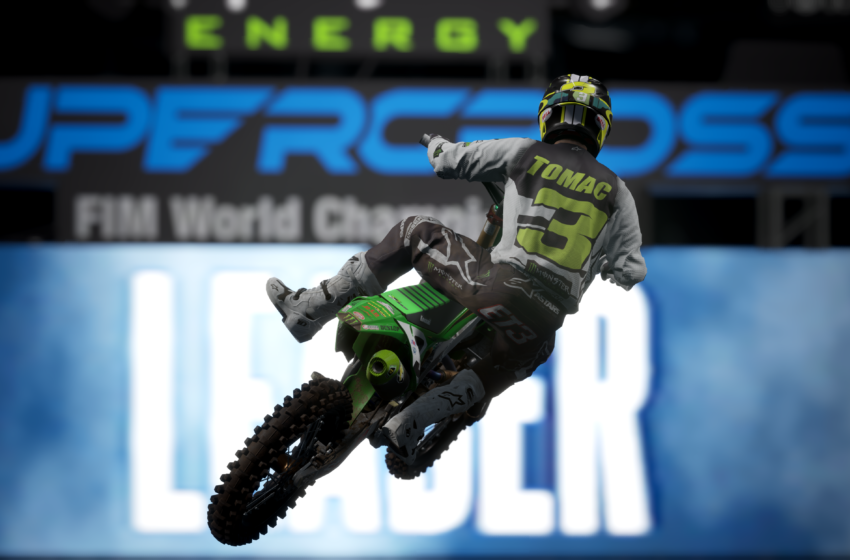 Milestone to bring action-packed Supercross game
Milestone, the Italian motorcycle game making company, is planning to release its most awaited game 2020 Monster Energy Supercross season.
The game comes after the successful launch of multiple games like the MotoGP20, Ride4 and Monster Energy Supercross 3.
The first part and the second part of the 'Monster Energy Supercross Game' arrived in 2018 then the third part in 2019.
We would now see the fourth part. With February, 11th 2021 as the release date.
The game has all the 11 stadiums and 17 tracks of this season, a new career mode to start your path to glory from the Futures to the Pro class. 
A new compound was to free roams in Solo, Co-Op or were to race against friends, the track editor with more customization possibilities and many other features and improvements.
It is the first time where you are allowed to start with 'Supercross Futures', and them go to 450 categories.
Further, you can build your rider and hone the riders abilities with the help of the tree system. The tree system works on the unlocking the points via training or special events.  
The playground comes now amended with an altogether different look. The track editor again arrives with more choices.
And then you can always customize the rider and the bike. The game is all set to release on February 11, 2021, on multiple platforms like PlayStation®5, PlayStation®4, Xbox Series X, Xbox One, Windows PC®/STEAM, Google Stadia.
Of course with multiple languages like English, French, German, Spanish, Italian, American English, Portuguese, Latin Spanish.
We are excited to play.