Norton confirms the 2021 Atlas Norton Range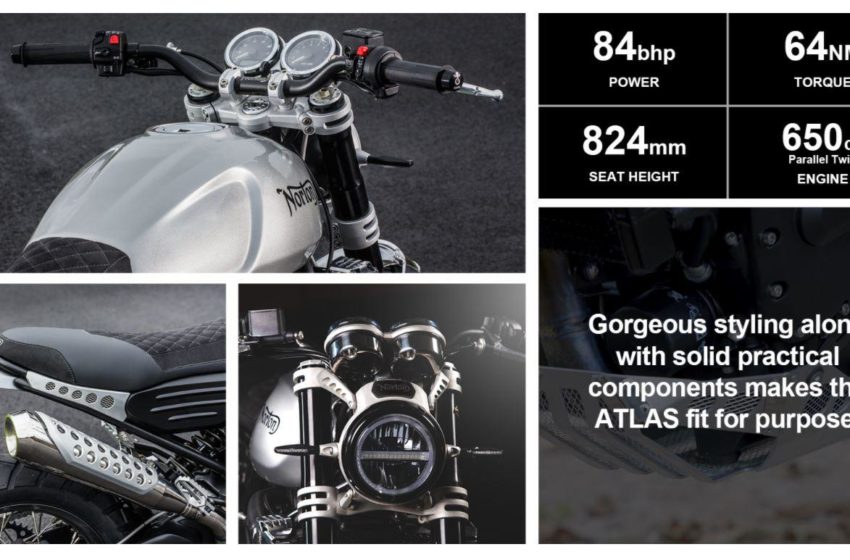 Norton a few days ago had filed trademarks for six new motorcycles now have confirmed the Atlas range. The Atlas range will be available from 2021. All you need to do is register here.
Before its acquisition by TVS Norton's then-boss in 2018 Stuart Garner came with two variants. Ranger and Nomad under Atlas segment. It is Atlas Norton range.
The Atlas engines are the 650cc, parallel-twin motor displacement from Norton capable of producing the 84bhp power and 64Nm torque and has 824mm seat height.
Apart from the top specs we have may have to wait.
Atlas Ranger
Atlas Nomad