MotoGP : Profile of the Week – Freddie Spencer " Fast Freddie"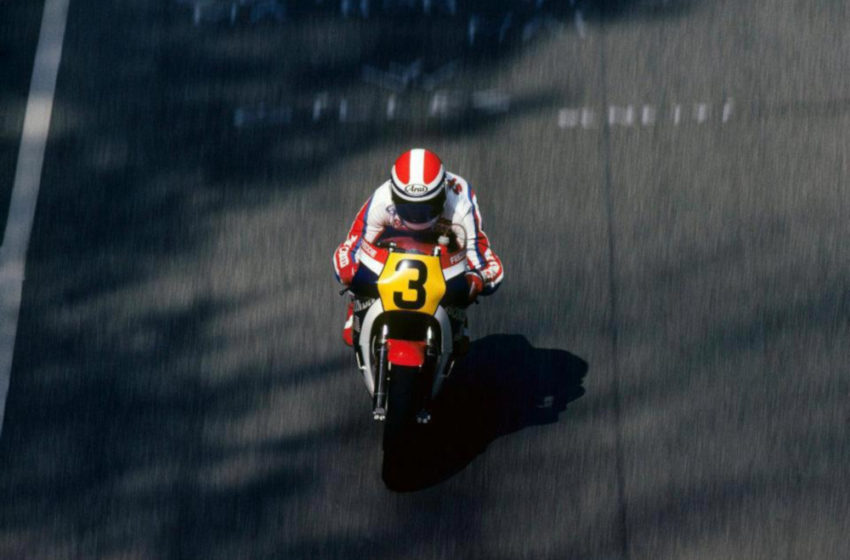 " Sitting in my motorhome on Sunday afternoon, there are two silver trophies on the table.This is the moment i have worked towards ever since I was young kid riding in my yard with a protective sock covering up my burnt hand and scarred memories.
I am the first man for 12 years to win both the 500cc and 250cc Grand Prix races at the same event. I have chance to become the first to win both titles.The trophies for the two wins are proof.They glint in the Tuscan sun.I feel an overwhelming relief  ".
From book " Feel My Story " by Freddie Spencer with Rick Broadbent
One of the most amazing  and remarkable personality to grace the MotoGP world is Freddie Spencer. At an early age of four Spencer started himself getting on dirt track . Well when i was four i never knew what dirt track was forget how it looked like.
Round America round of the 1980 AMA Superbike Championship victory meant lot to Freddie and Honda as it was not only Honda's first ever victory but that the  race also showcased the world that " Star was Born" and with his hardwork and skill Freddie proved true to the MotoGP world Champions Kenny Roberts and Barry Sheene in 1980 U.S. versus Britain Transatlantic Trophy.
Freddie did not stop here but his genius mind had also assisted Honda to develop a NR500 four stroke bike.
At just 21 Freddie and in 1983 won 500cc World Championship making him the youngest champion. Again 1984 Honda came up with NSR500 with V4 engine that was designed in way where the engine was located under the fuel tank.
1984 was rough year for Spencer as he was pushed down to fourth place in championship due to various injuries.
However 1985 was very good year for him as he fought back at Daytona 200 and winning it.He also won the 250 classes as well as Formula 1, that meant he was the only rider to win all the three divisions in single year
1988 Spencer took retirement from GP racing. However he tried to come back in 1989 and 1993.
Career Stats
| Starts | Wins | Podiums | Poles | Fastest Laps | Points |
| --- | --- | --- | --- | --- | --- |
| 72 | 27 | 39 | 33 | 24 | 610. |
---
Pic Credits : Facebook