Event : Moto Mania "Throttle Roll" 2019, Sydney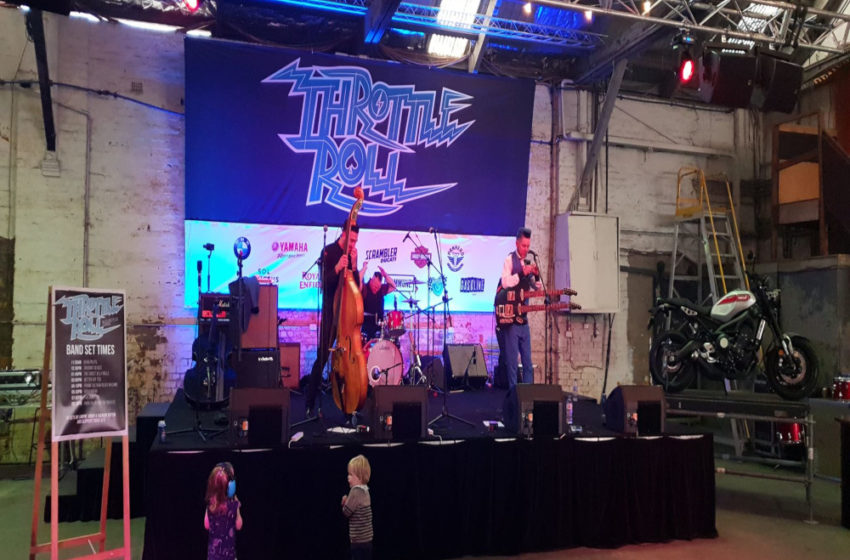 It's a sharp knock on my door; and the knock continues till I realize it is morning. I look out of the window and blimey the sun was already up.
Late night party at "Tapas "meant free booze as it was our last day at college. We were supposed to say goodbye to each other in few days as Chris decided to go back to US and help his parents with his family business. Chris was also a professional photographer and was his side hobby.
Ryan was not eager to continue with higher education as she wanted to start her own IT Startup in her hometown Durban.
We never knew what Bill was good at as he always carried Playboy and Hustler in his bag and was fan of each and every girl in the college. But as a person Bill was always there for our group.
I always wanted to come back to India as I was homesick during last days of my college without any concrete future plans.
It was Chris at the door and he was little nervous as he was looking for his wallet presumed to be lost during late night party. He had been to "Tapas" but the restaurant manager was honest enough to check with the security and he said no I don't see it anywhere in the restaurant.
I called Chris inside my room and I said let me check my bag. Unknowingly the wallet was inside my bag and I handed over to Chris. Chris knew someone or he must have had kept in my bag the earlier night.
At the moment it was Bill's call on my mobile.
Bill: Whatchya doing mate?
I: Nothing buddy I just got up and Chris is with me, he had lost is wallet and I found it was in my bag.
Bill wasn't interested in what we used to talk and he always pushed his agenda ahead.
Bill: Ohh mate do you know Throttle Roll is scheduled today and I have 4 passes. There will be Girls, Bikes and lots a beer mate. Do you know what that meant?
I: No
Bill: It means fun mate. Anyways I had called that boring lady Ryan and she seems to be interested. Can you check with Chris mate and I know you will come.
Chris was eager to come with us as he knew as we had few days left together and he wanted to enjoy our company at the fullest.
And I said Bill, Chris is ready to come.
Bill: See mate I knew everyone ya will come. After all it's a fun element. All right mate I will pick up Ryan and come to your house and we will pick you and Chris .
Well can you tell Chris not to wear formal shirt as it is motorcycle event. Bills grin was loud and then he disconnected.
This was supposed to be our last big event together and we arrived at 901 Bourke St Waterloo.
The Throttle party started. The event is biggest Moto party of the year and was made possible by The Distinguished Gentleman's Ride, Australian Café Racers, and custom motorcycle show.
Beer was freely flowing with lots of motorcycles around. It was crazy to see the entire road filled with all types of motorcycles lined up.
With punters freely talking about motorcycles, no limits and some revving to communicate that they are present.
Event with perfect moto glamour all around.
In the past events that attracted were
Praise The Slide : Sunday Slide. This event had  living legends and new age novice hipsters together among the dust. Whether you ride a 1974 DT250 running methanol or a 2006 Honda CT110 with knobbys.
Aftershock 2018 : It's a recurring event that was started in 2013 and is still going strong. Since its inception, its mantra has remained, with 2018 showing just how much fun a bunch of mates can have with two-wheels (or skis?) and a whole lot of beer.
Sunday Madness : The event that took place in past involved riding on dirt tracks. With the excitement in the air the event was one the most happening events.
Ohh and then not to forget you have all  the bikes being displayed by blogs on the Throttle Roll website by category whether its Bobber, Tracker, Scrambler, Classic, Brat or Scooter.
It's all about tons of bikes, booze and bands.
While Chris was taking some pictures of bikes, Bill was having a beer with a girl and chatting with her. Ryan and I were closely looking at each bike and observing there make.
The rock bands behind were loud and clear with some good music on.I knew it was a moto event that had brought all four of us together and probably that will be our last.Day was long but no one cared everyone was in there in own element.
Throttle Roll, Sydney was our last event together and after few days everyone went in there own direction and one event that was ever green in our memories.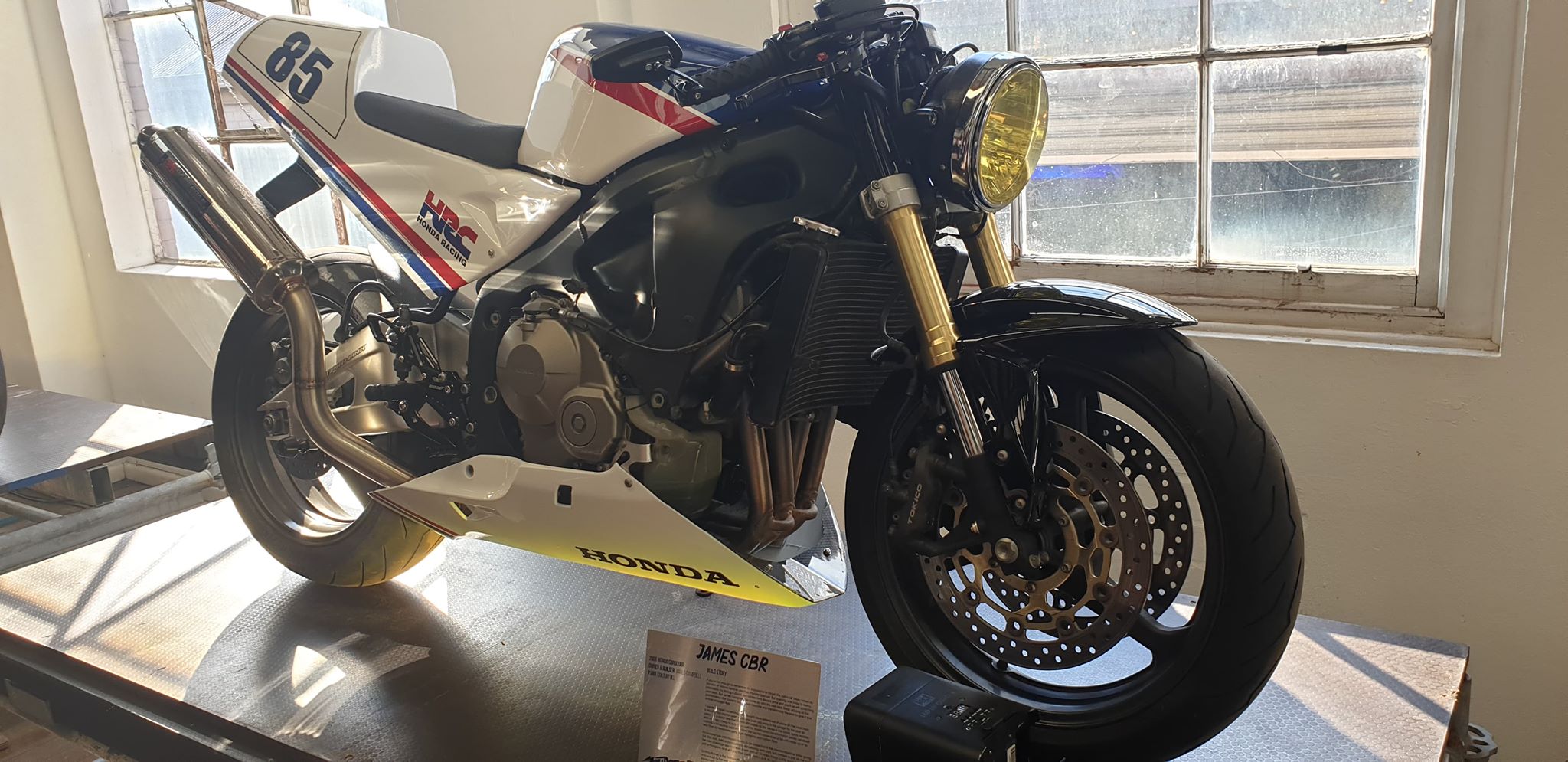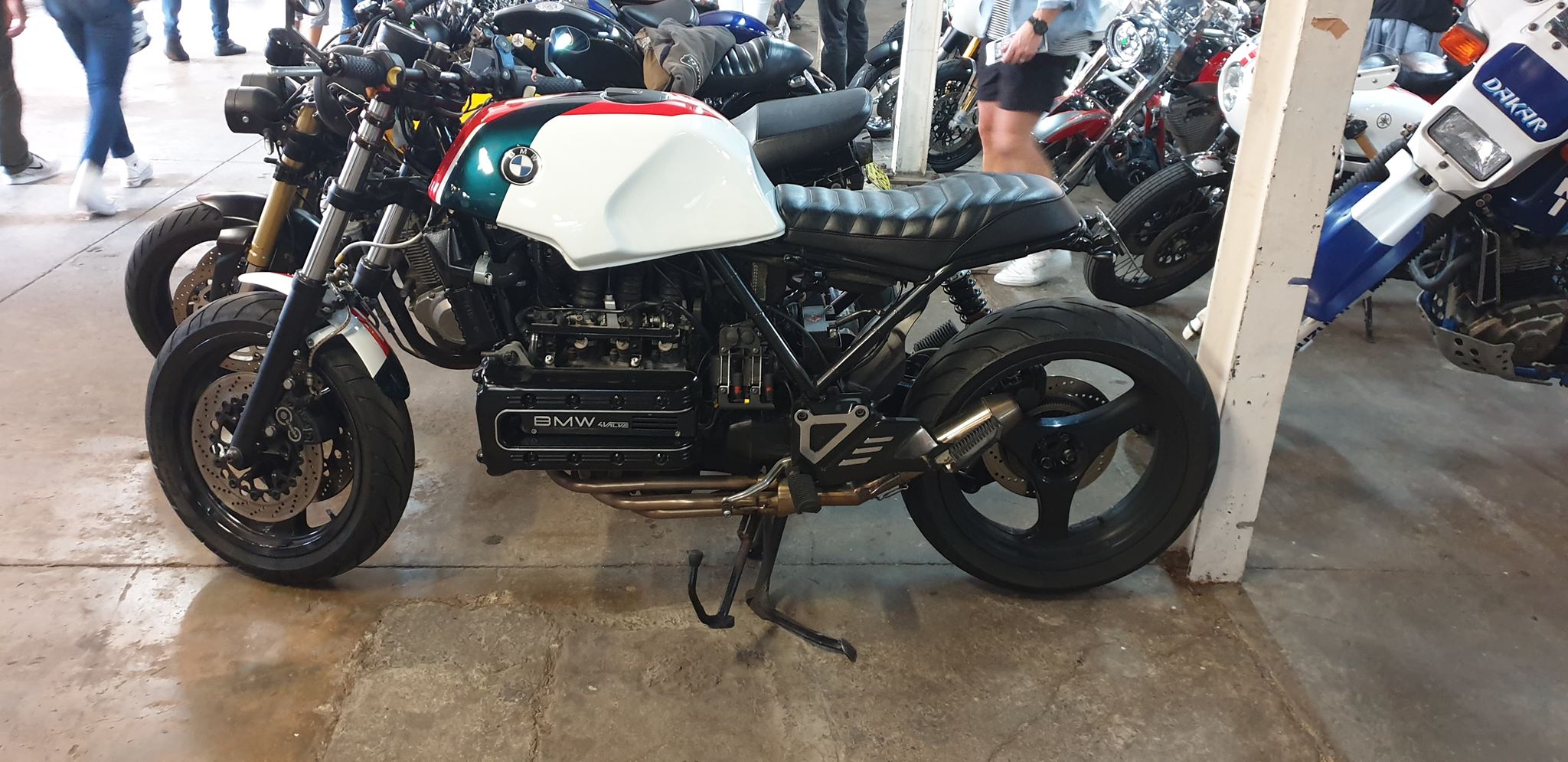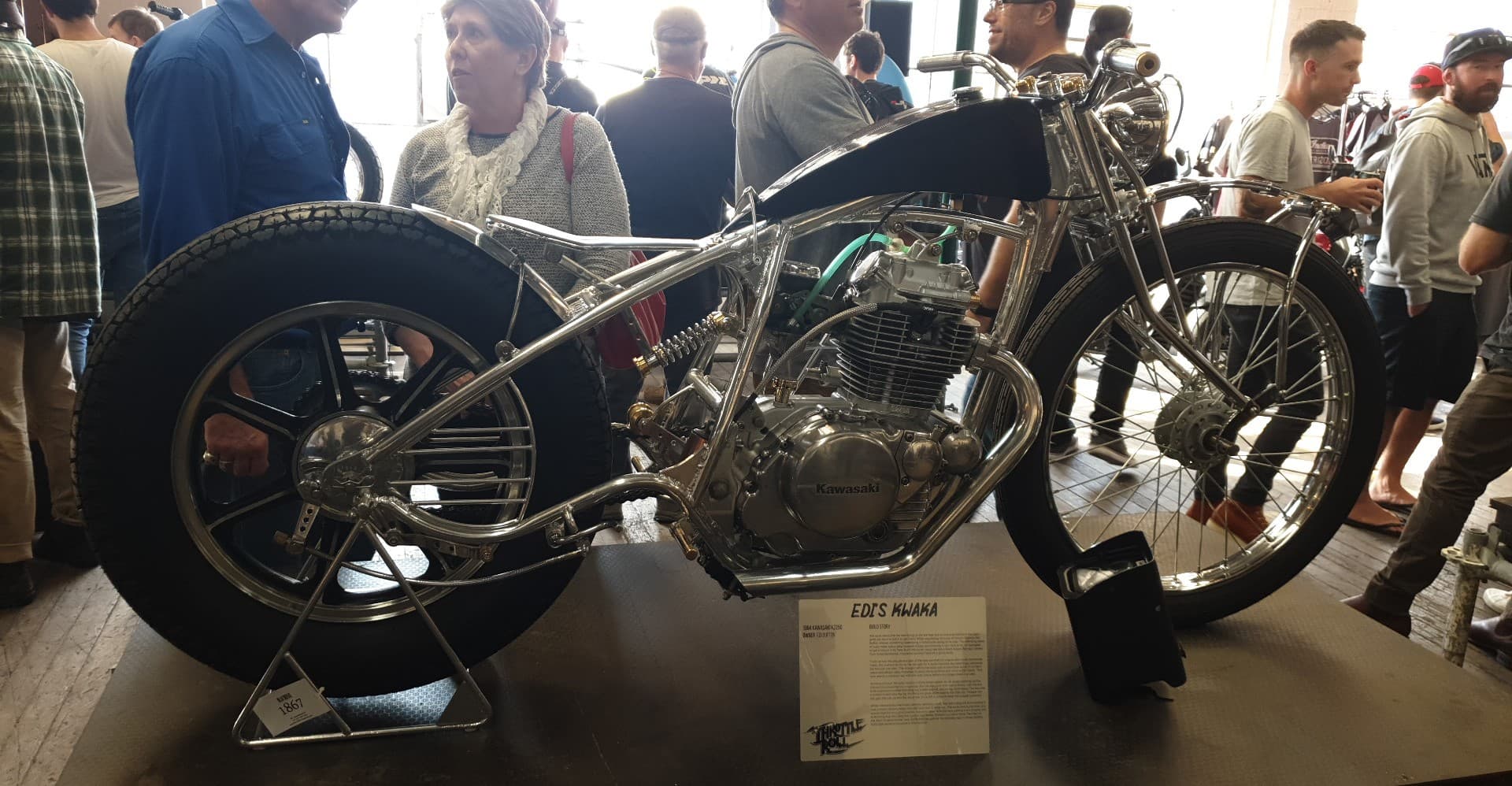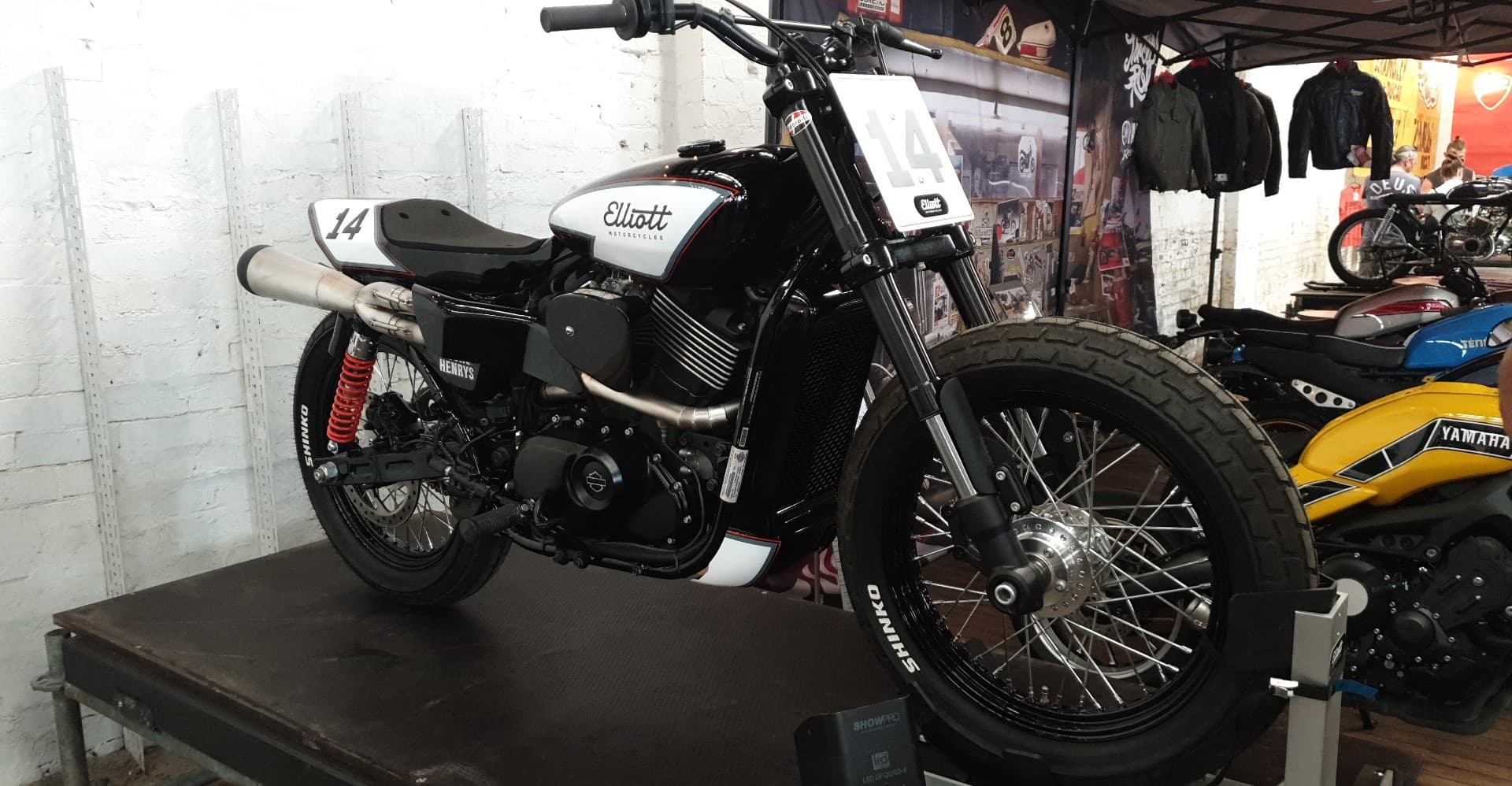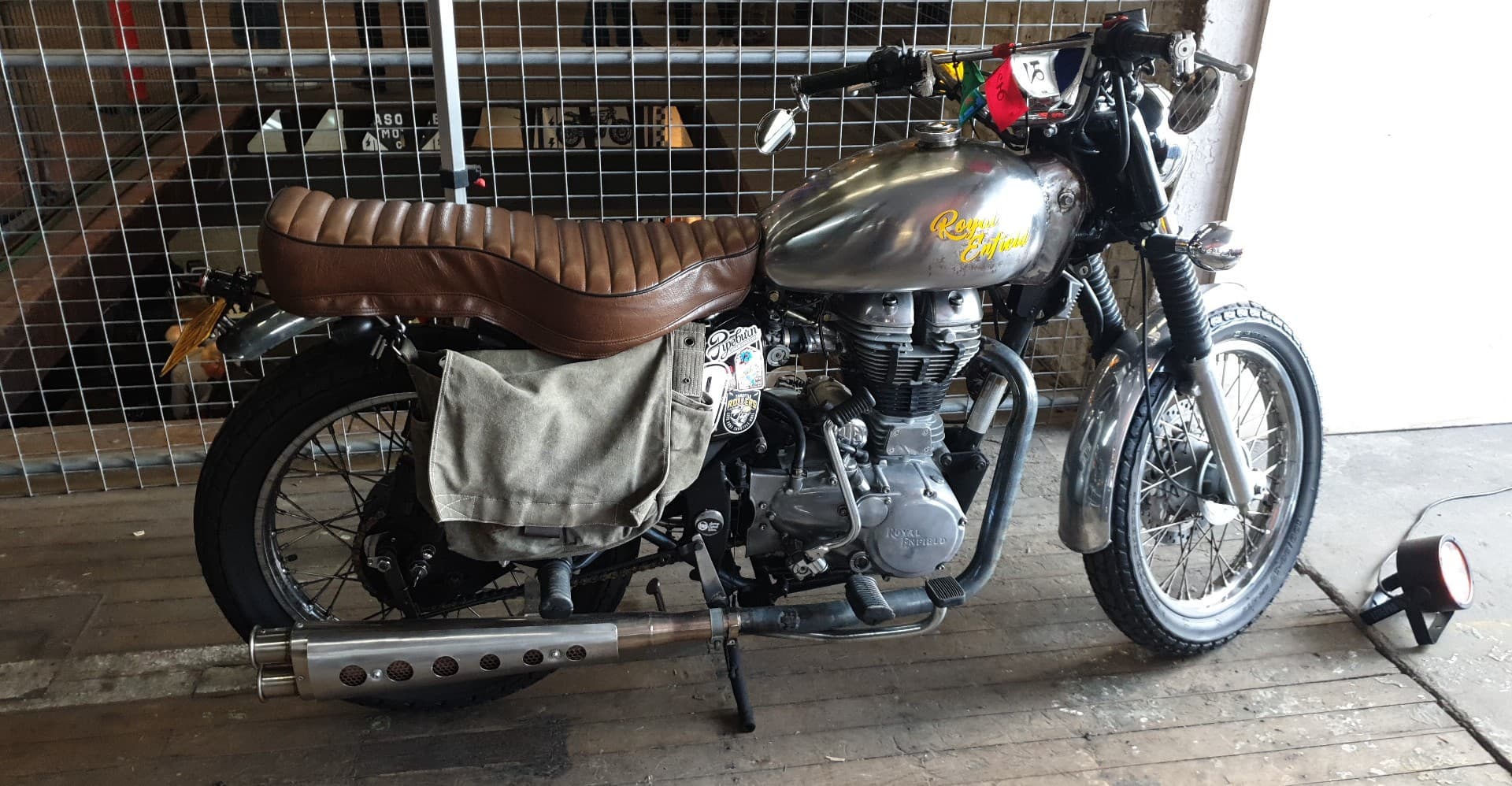 ---
Pic Credits : Christopher Bridges is a top bloke, an ex- marine engineer obsessed with bikes so much so that he changes his bike every two year and he has had 30 sports bikes till date.
Extremely talented guy with lots of know how on engineering and he is building his own VTR right from scratch. LivingWithGravity is lucky enough to get Christopher as its correspondent.
Note :  Due to legal reservations it is illegal to copy, change or modify any of the pictures.