Custom : Wreckless Motorcycles "Customs Unlimited "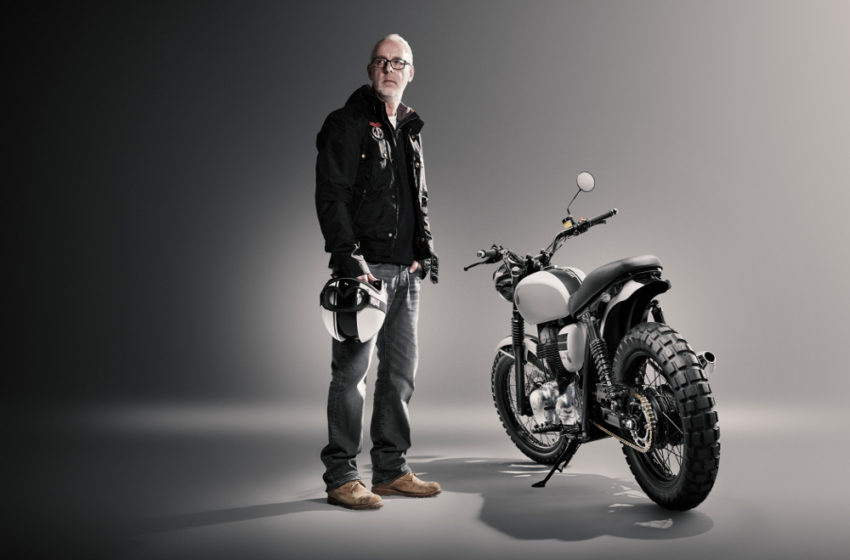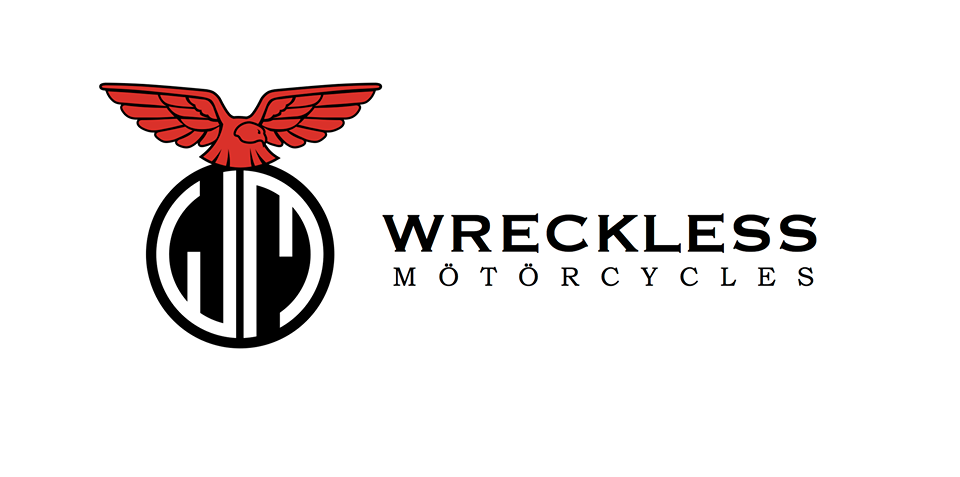 Introduction
Motorcycles has always been running through the veins of Rick and Iain and custom is an extension to it. Each bringing 15 years of experience on table meant the end goal is always exceptional. Together they are Wreckless a team of 2.
At the outset, their point is attempt and hold the embodiment of the first and re-make it in a way that either improves that innovation, or takes the motorcycles identity to totally to a next level .They build exactly what they think would look cool
It's an obsession to build machines. Wreckless doesn't have a house style or type. Every individual motorcycle is developed from its unique idea to convey its own look, balance and position. From that point forward, it goes well to make it lighter, more grounded, handle better and sound better.
How I found Wreckless?
When I saw pictures of their Kawasaki W650 on their website I was not only impressed by the way it was build but adding a simple two colour blend of black and white made it more nostalgic like the retro' s present in mid-70's era humble, classy, elegant and filled with substance .W650 was standing and looking like a lady ready to go for party and sing ABBAs famed hit "Dancing Queen".
I decided to email Wreckless and Rick was generous enough to give me his time. Well below is my conversation with Wreckless.
Conversation
1.How did Wreckless Motorcycles started for you? And where did that name came from?
Wreckless: Wreckless is a Pro Am team of 2 people, Rick Geall & Iain Rhodes. Iain is an incredibly talented mechanic running his own shop, with a long history and experience with Italian motorcycles in particular.Rick had a long career in industry, a lifelong bike fan and an interest in industrial design.We've been friends a long time, and Iain has worked on my personal bikes for almost 15 years.
The idea for Wreckless came after years of doing some light "custom" to all the bikes I've owned, and having quit the safety of my career job, wanted to take some time out to scratch a creative itch and build some one-off bikes. This is where Iain came in, so it was logical to build together.
The design and ideas primarily come from Rick, along with an element of the fabrication and welding. Iain does the magic of turning the rudimentary thoughts and sketches into reality.
The name was firstly a play on words (take some "wrecks" and make them less so). It also represented a philosophy to try and tackle bikes that other builders weren't focussing on, even so called "classics" – perhaps a reckless approach to the builds we'd attempt. Instagram is awash with BMW R series bikes and Honda CB's so they're not our focus (but that's not to say we wouldn't build one of these if a customer REALLY wanted one).
2.What best defines custom motorcycles for you?
Wreckless: Custom is not a static thing. The boundaries are always being re-set, re-drawn as each new machine hits the consciousness of motorcycle fans. A new paint job and some aftermarket cans isn't custom for me, it's more a case of personalizing your ride (which in itself I'm all for). True custom, as I see it, is fundamentally changing the nature of the bike, either in its looks or performance, ideally both.
There's a huge spectrum in which custom lives, and that promotes some real creativity among-st builders. I do enjoy seeing builders tackle unusual bikes, and go against the flow. I also think the beauty of machines from the likes of Max Hazan are always an inspiration. Custom can be brutal or beautiful for me – there is no right or wrong answer, or approach. My personal choice is a bike that has beauty (stance / finish / balance). I do think the very best examples have both engineering and aesthetic credentials though – thats the nirvana for a builder, or at least it should be.
The custom scene is becoming more popular, as builders and riders push back on the OEM offerings in a desire to have something tailored / bespoke and to not just accept what the big manufacturers want to sell you. It is, as a rider or builder, about expressing your individuality, your style, your way. In that sense, Custom really helps accentuate (and takes to the next level) what riding motorcycles is all about – freedom, individuality, expressing yourself.
3.Is Bespoke Moto a sub brand under Wreckless where in a rider gives donor bike and you custom the donor motorcycle?
Wreckless: Bespoke Moto isn't a sub brand, it simply reflects that we will build you anything you want – a truly bespoke machine. If somebody wanted to provide a bike as a donor that's perfectly good. Equally, we can find and source any bike the customer wanted as a platform to their build. We don't have a house style as such, aligned to any particular brand or era. Within reason, we'll build anything, and the more unusual or risky the better.
4.What are the challenges that you face while building a custom?
Wreckless:
Too many to list!
I think it's probably best to break this into 2 parts, PRE Build and DURING Build
PRE Build – the most fundamental challenge. Always, is the idea that the build will be based around. We don't render or do technical drawings – 90% of the build idea sits in my head and on a notepad. I can visualize the end result pretty well, I just can't draw! The ideas come often, out of nowhere, or the inspiration comes from something pretty random. I think you have to retain 10% of the build in a fluid state – once certain elements come together, that 10% of the design can take you in slightly different directions, and having that flexibility I think is helpful.
DURING Build – the single biggest challenge is technical and functional fitment. Getting components that weren't designed to belong together to not only fit and function at a high standard, but on reflection afterwards, there's a cohesiveness in the finished machine that looks "right"
5.That Kawasaki W650 you made looks very detailed and very clean? What came to your mind while custom building it?
Wreckless: The W650 was an accident, and not a bike that particularly fit with the Wreckless philosophy. I bought one by chance, and it just cried out to be built – no other reason than that. It ended up being our first build, despite the fact that we'd already started 2 more unusual projects at that point. The W build just had its own momentum and the design ideas were locked in really quickly – it was a build that for the most part flowed easily.
The idea for the W was the forerunner, the first example, of how I approach all build ideas.
What do I like about the existing bike – try and accentuate.
What don't I like about the existing bike – try and minimize, alter or remove.
Try wherever possible to retain an echo of the original bike.
The 3 items above should deliver a caricature of the existing – for people who know what they are looking at, they recognize the original machine, but it's been transformed and takes on a whole new personality
I liked the W's retro feel and relatively modern heart/performance, it just looked a little "safe", a little boring, but it's always struck me as a bike crying out to be re-imagined with a bigger personality. I wanted to minimize the chunky look 90's fenders, tank, lighting etc. whilst giving it an aggressive scrambler style with bigger off road pegs and tyres – minimize some things, accentuate others, retain its core
Finally, adding some one off custom touches in terms of machined parts, whilst using the best the aftermarket has to offer so the components added are always adding to the bike (looks & performance) rather than taking something away from the original.
Oddly enough, we've just decided to build another one over the winter – watch this space.
6.What are your future plans down the line 5 years?
Wreckless: 5 years is a long way off. I guess having enough commission builds / customer led builds so we can keep jamming away doing this is the most, and to a degree, all i hope for.
We're a 2 man crew doing this in our "spare time" to an extent 99% of people building customs are not making any money doing this, and
I started doing this for the love of doing it regardless. All we want to do is keep building, so anything that helps us achieve that is all good. Building interesting bikes for interesting people is the goal, always.
 Work by Wreckless
Kawasaki W650
---
Source: Wreckless