MotoGP was Valentino Rossi's dream as a kid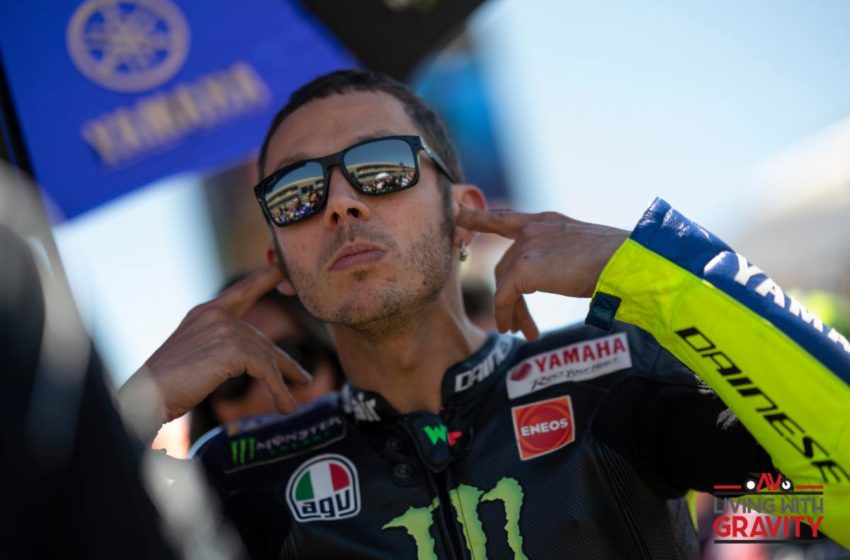 Amidst much fanfare and excitement, Valentino Rossi came out to a packed conference room.
In front of the crowd, he had one thing to say: he would retire from racing at the end of 2021. 
Despite his age and chances of becoming world champion again being slimmer every year.
Rossi seemed happy with this decision. Maybe he set the following as his "three conditions" for staying in MotoGP beyond 2021.
As if a certain groom-to-be isn't captivating enough during his final days of bachelorhood.
Valentino Rossi has also garnered the most attention in the motorcycling world these last few months. 
After months of speculating about his future in MotoGP, the superstar rider finally announced that he'd call it quits at the end of the 2021 season.
It's always challenging to hear your favourite athlete is calling it quits. That's the situation Valentino Rossi fans everywhere found themselves in this week. 
The fanfare that surrounded Rossi's VR46-backed Italian national championship round at nearby Misano was partially drowned out by his retirement announcement, anyway. 
These two weekends come as a big win for the sport and a hometown hero.
Quote
"I said I would take a decision for next year after the summer break, and I decided to stop at the end of the season. Unfortunately, this will be my last half-season as a MotoGP rider. 
And it is not very easy. It's a sad moment because it's difficult to say and know that I will not race with a motorcycle next year. 
I've done that for, I, think more or less 30 years!" "Next year, my life will change. 
But it was. I've enjoyed it very much, it's been a long, long journey and it was really, really fun. 
It's 25 years in the World Championship, so it was great.
And I had unforgettable moments with all my guys, the guys who work for me, so. I don't have a lot to say! Just this," Vale continued.
It was the perfect setup for one of the great moments in sports, with Vale ready to retire and lap up adulation from the crowd.  
Including yours truly, who has been supporting Vale since his first days as a wild-card in MotoGP. 
Then it happened.  Vale got through the best parts of his premier class career and started showing off some Moto2 moments. 
Practically inviting the crowd to remember what they were missing from Moto2 is Vale wasn't there anymore, or so it seemed. 
He was building up an opportunity to make sure everyone realized how much he appreciated them by announcing a few things he was planning to do once he retired that year.
But what was so impressive, even more than the awesome collection of racing clips, was the realization that this exceptional motorcycle racer has ridden in three different decades, two of which have had entirely different styles.
via MotoGP