The 860-E is Italdesign's take on an electric Ducati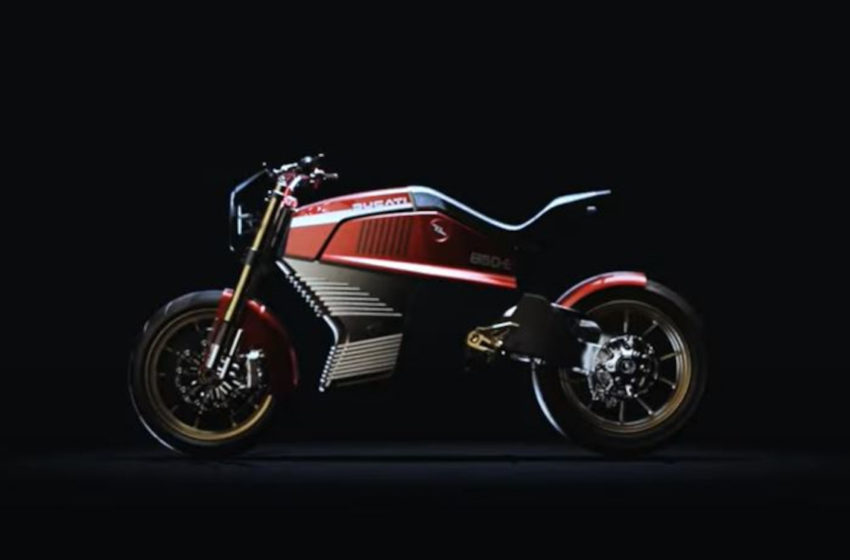 The forward-thinking folks at Italdesign. And Ducati have released a teaser video for an excellent-looking motorcycle concept, the Ducati 860-E Concept.
The Electric Ducati 860-E concept is a stunning vision for the future of the Italian brand.Built purely from the wild imagination of Italdesign.
The design is distinctly new for the brand yet clearly has knowledgable respect for past models named 860.Though Ducati doesn't make such a bike now, in case you were wondering.
The video shows off the blacked-out profile of this new bike with its sleek lines, low cut front fender, and round headlights.
To that end, Italdesign took a little inspiration from the old. And mixed it with the new to create what it calls the 860-E Concept.
At first glance, it reminds you of old Ducati offerings—the Pantah 500, for example.
And like the original 860 GT.This bike has some nice bits borrowed from the past as well a— very much so.
We're talking classic steel-tube trellis frame construction. And an engine that's nestled within a full-fairing chassis that's reminiscent of both past and present Ducatis alike.
There is an excellent reason for today's post being on the topic of the Ducati 860-E concept. The Concept has been re-imagined with electrification at its heart.
Italdesign Ducati 860-E concept
The Italdesign Ducati 860-E concept bike is a stunning, high-performance electric bike.
The similar silhouette of the original competition machine is unmistakable. And sparks one to wonder how much of the original DNA made it into this futuristic machine.
Although most consumers today associate Ducati with outright machismo.The company was founded by many Italian artisans and engineers who built their first motorcycles for racing.
The Italdesign/Ducati 860-E Concept fits in that tonal lineage.But it also reflects the refreshingly bold approach that Italian design has taken lately.
With the Ducati 860-E concept study, Italdesign has examined what might be the Italian brand's future.
And in many ways, it's a fascinating one we're pretty not sure Ducati could produce such a machine. Let alone have the material budget to put on sale. However, it certainly gives us something to daydream.
via Italdesign