News : Kawasaki to unveil new top model Ninja H2 SX SE +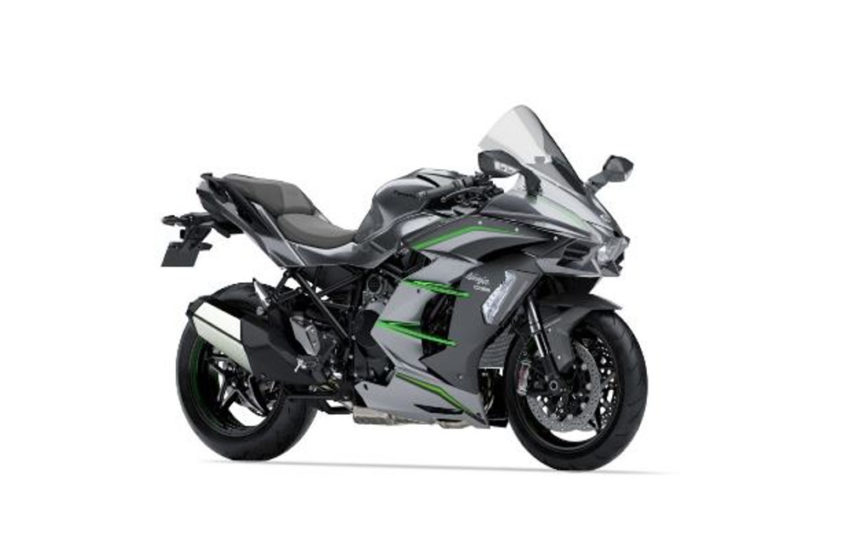 Lightweight race tourer Ninja H2 SX created to empower more riders to appreciate the serious quickening intensity of supercharged motors, which the Kawasaki Heavy Industries Group's innovative capacities accumulated and acknowledged with Ninja H2.
Kawasaki also to unveil new Z650
This time, Ninja H2 SX SE +, the top model of the series with numerous advanced equipment, is newly released. In addition to the practical and fulfilling Ninja H2 SX SE equipment, it is the model that has evolved the most among the series
What does it get new?
Gets KECS (Kawasaki Electronic Control Suspension) to control changes while riding and the front brake equipped with Brembo "Stylema" for more effectve braking.
Ninja H2 SX SE +, which combines intense accelerating power and handling elegance peculiar to supercharged engines, with new advanced equipment, is full of performance and appeal to overturn the concept of sports tour to date.
This model will be unveiled on 1st Feb, 2019 with price of  2,570,000 yen.
Other Reads
Tannermatics Matt Tanner talks about his journey
In conversation with Arc
---
Source : Kawasaki Motors Japan