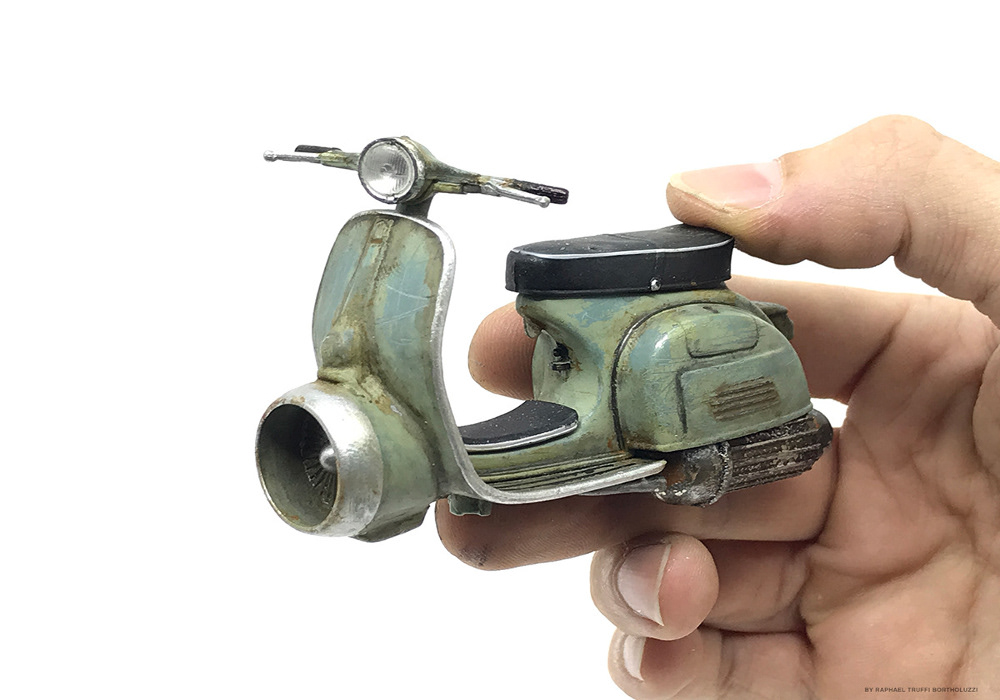 Born in São Paulo – Brazil in 1981 Raphael Truffi Bortholuzzi is a professional miniature artist he is been doing visual arts since the age of seventeen.
He began as hobby and then he moved to more professional world thus being able to produce something that the world will recognize and more realistic.
Raphael had a solid career in the Motion Picture and Film Industry as a designer over 20 years only brought him benefits when he decided to venture as miniaturist.
He moved to London at a young age where he did variety of jobs as a graphic designer, art director and motion graphics. Back in Brazil I have studied Cinema 3D and Animation.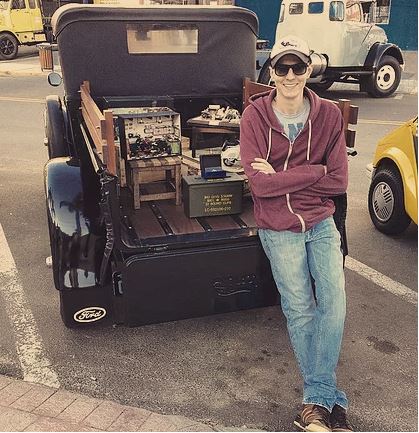 Raphael Truffi Bortholuzzi
Now he has come up with
miniature
Vespa Air 1000 which is miniature concept of flying scooter.
Lets see what he has to say about this concept.
"

This is one of those ideas that stays in your head until you execute.
Titled as "Vespair 1000" an attempt to idealize a dream since childhood and have a flying scooter. Maybe I live in a fantastic world of "The Jetsons" but after all who would not like to have one of these flying scooters "