Scoop: Second teaser of Kawasaki's upcoming mid-size Supercharger with a new frame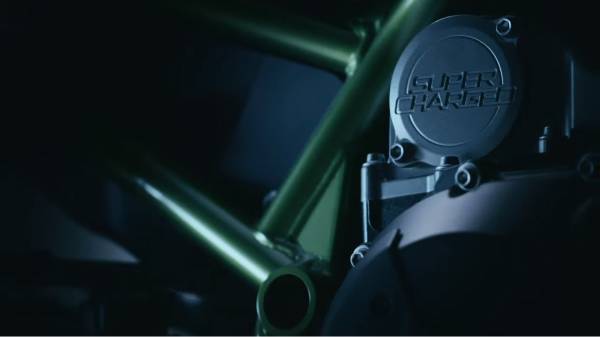 While Kawasaki has teased its upcoming mid-size Supercharger on 17th Sept. We were not able to see any details in the first teaser. Well, that's why teasers are meant.
But in the second teaser, we could see more than expected. The new frame doesn't come from H2 and an entirely new frame developed for this model. 
From the teaser, we could find out that it is a collaboration between Z1000 and Z400 and Ninja H2. The model looks more masculine and the front looks similar to Z250 and Z400. The speedo in the above picture also looks different than the H2.

We feel the engine will differ from the H2 and SX which will come with Z DNA.So here we are with an altogether new platform from Kawasaki that will be used in upcoming models and that again makes Kawasaki ahead when compared with other manufacturers.
Kawasaki will unveil this Supercharger on  October 23 at Tokyo Motor Show.