The captivating custom Honda CBR900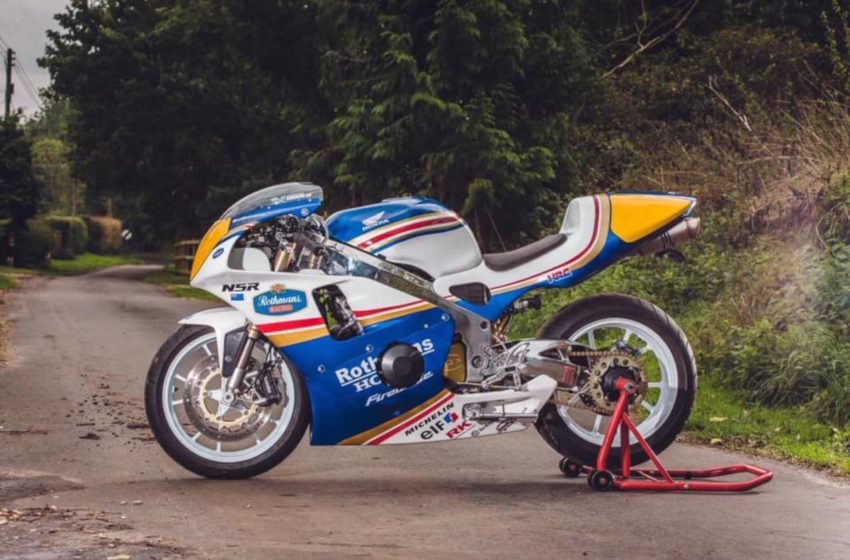 The Honda NSR500 was probably one of the most illustrious and rare gems in Honda's racing stable.
The bike was born in 1984 and went on to live further until 18 years.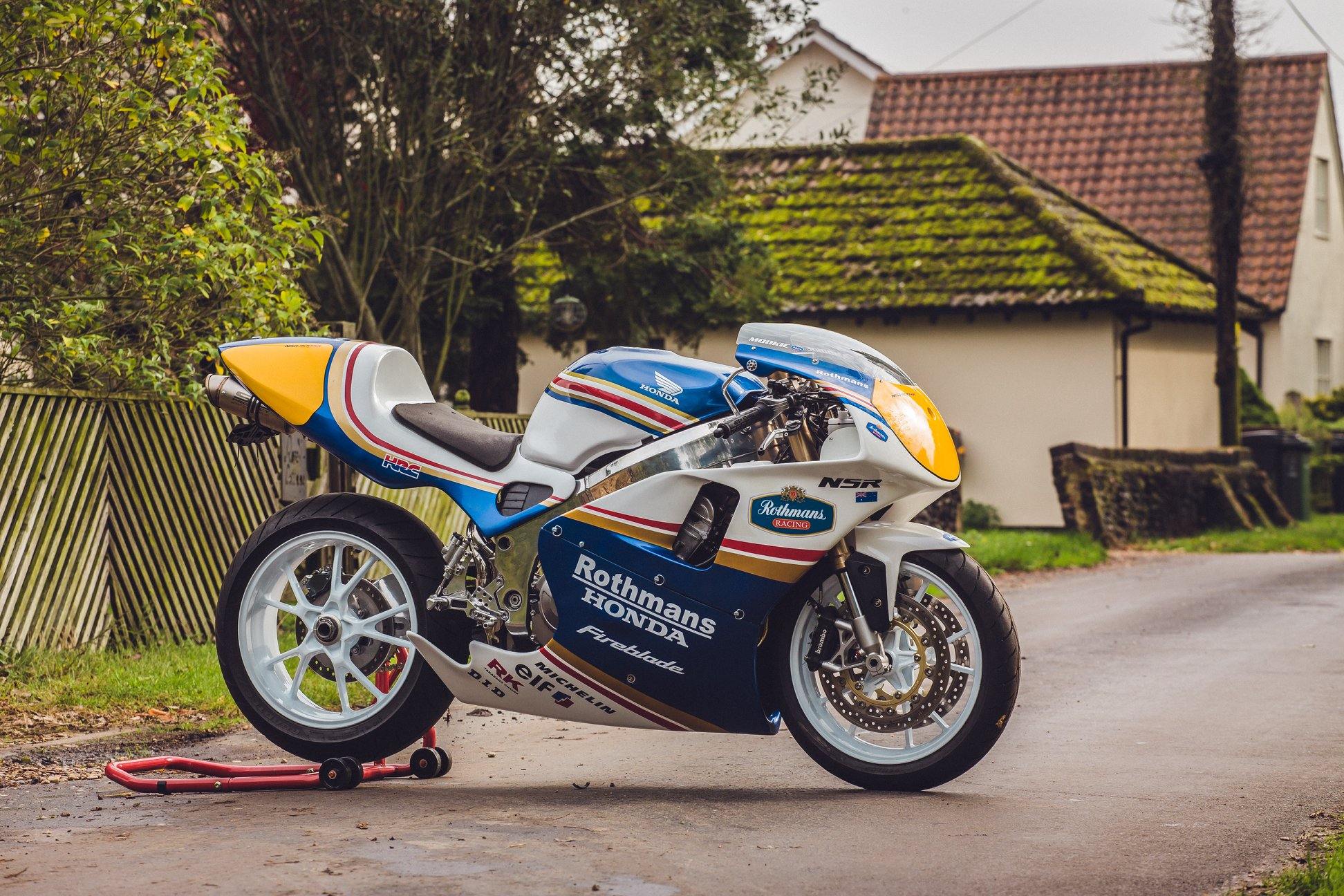 With six wins in a row from 1994 to 1999. The NSR500, with its aggressive stance, took the racing world by storm.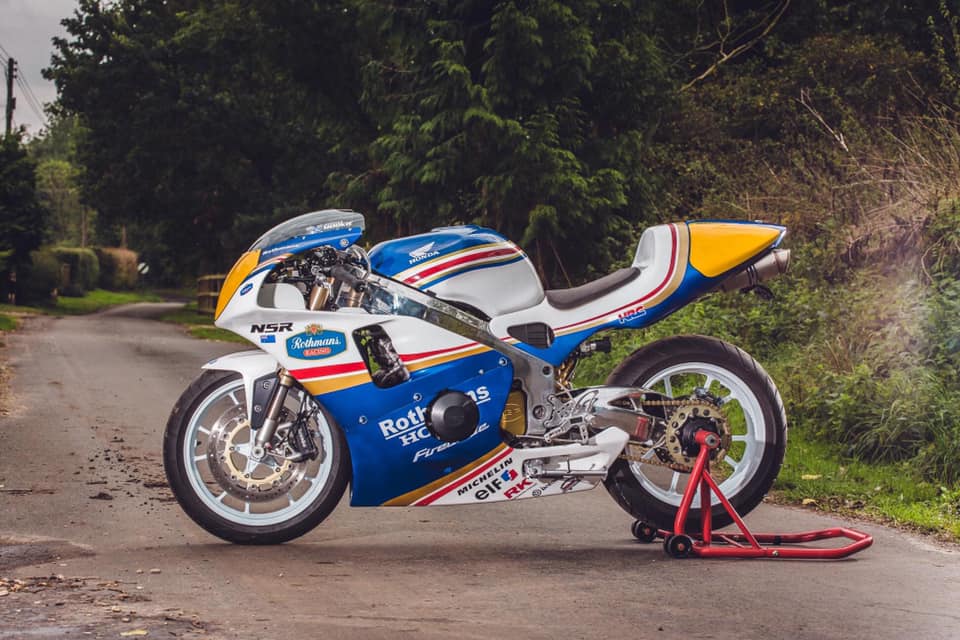 As the demand of the GP racing world went to have aggressive machines with aggressive output. The NSR500 was Honda's answer. 
The NSR500 had 499.27cc, liquid-cool 2-st, V-4 case reed valve motor effectively made over 180 PS/ 12,200 rpm.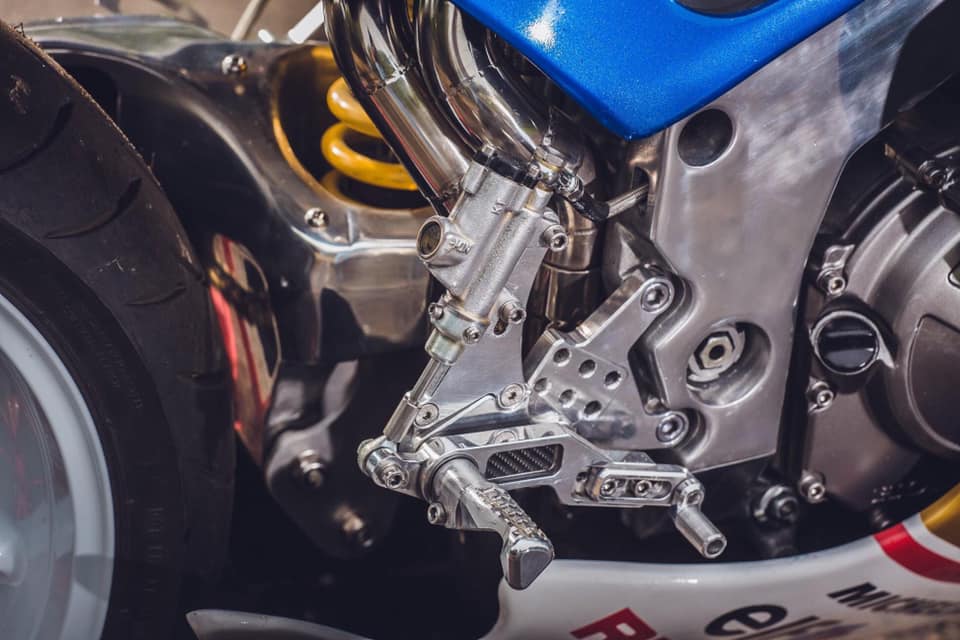 Weighing just 130 kg, this was the go-to machine for Honda. The riding greats like Wayne Gardner, Freddie Spencer. Mick Doohan, Valentino Rossi, Criville, Okada and Eddie Lawson were responsible to ride this bike.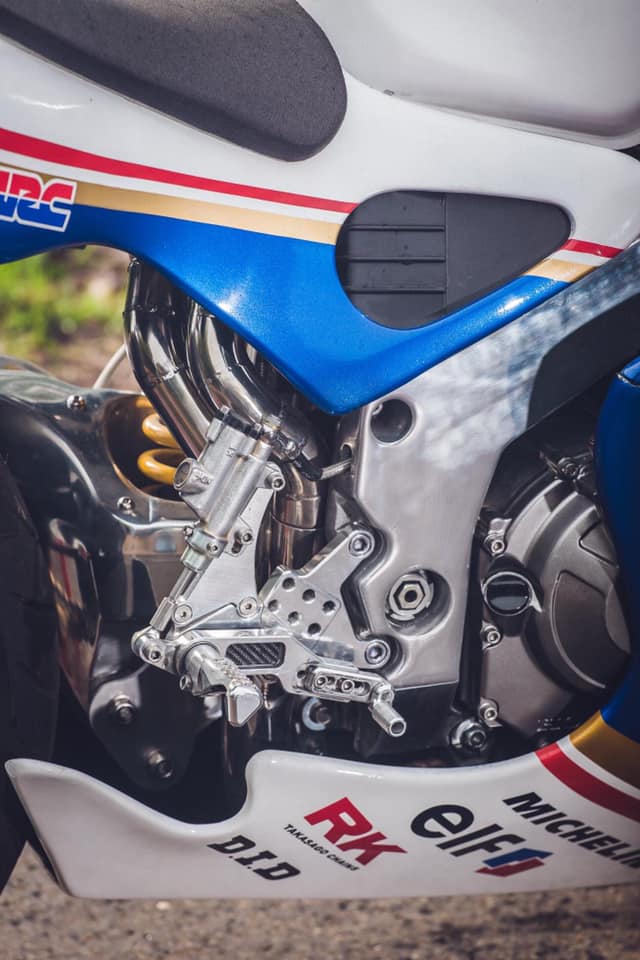 During its lifetime the NSR500 underwent multiple upgrades and at the end went on to reach 180Ps.
The four-stroke Honda RC211V succeeded the NSR500 which went to have a 990cc, water-cool.75.5° V-5, four-stroke, DOHC, 20-valves, 4-valves per cylinder motor with 25l fuel tank.
Keeping this in mind and as a mark of respect, Mark Conrad Reeve made a fantastic attempt to covert the Honda CBR900 into the more illustrious bike. The CBR900RR was on the motorcycle scene from 1992 to 2003. 
The attention to details on this bike is great as we could see Mark giving the same paint scheme as the original NSR500.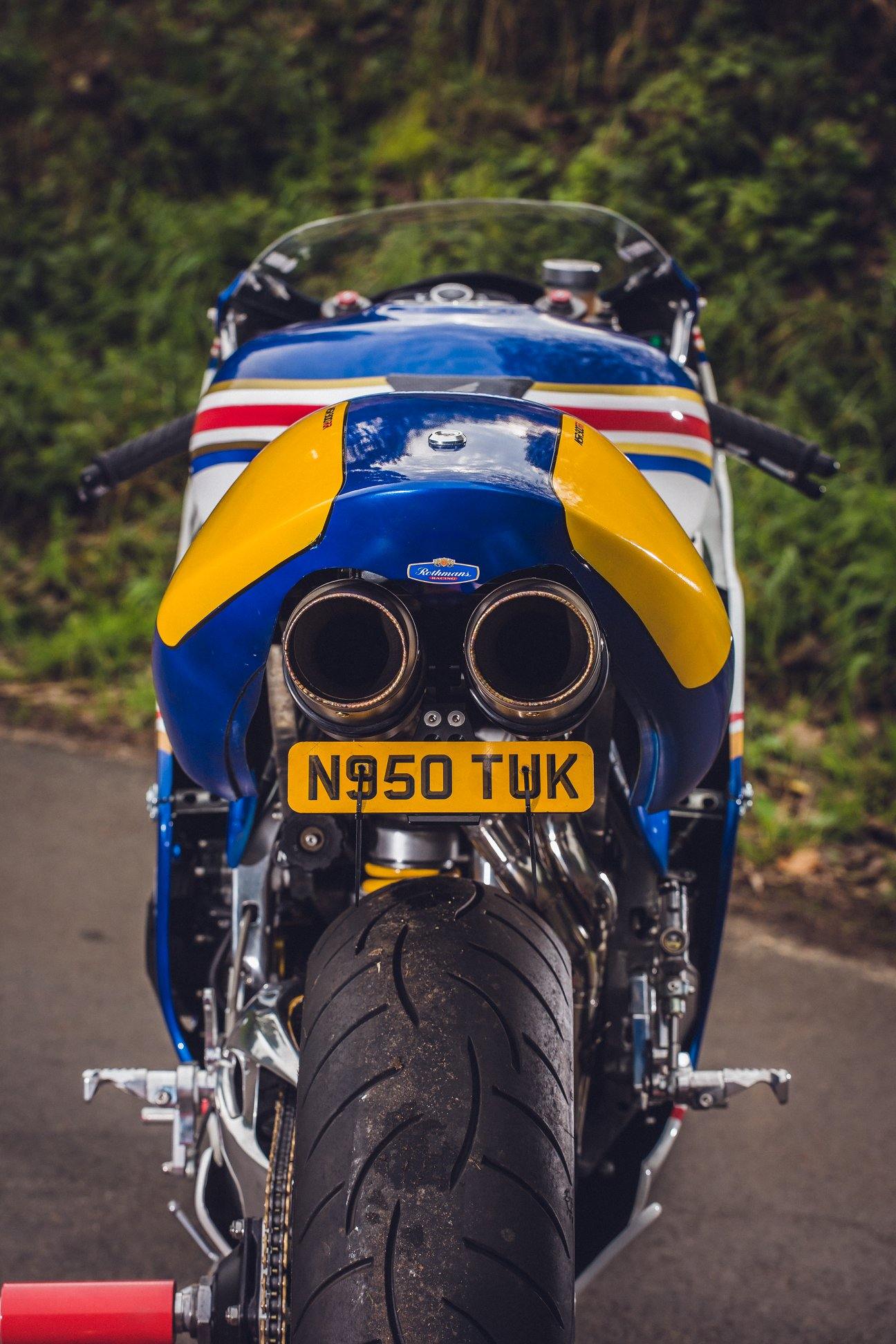 If you see for yourself apart from the swingarm, there is nothing on this custom CBR900 we could think of getting closer to the original NSR500.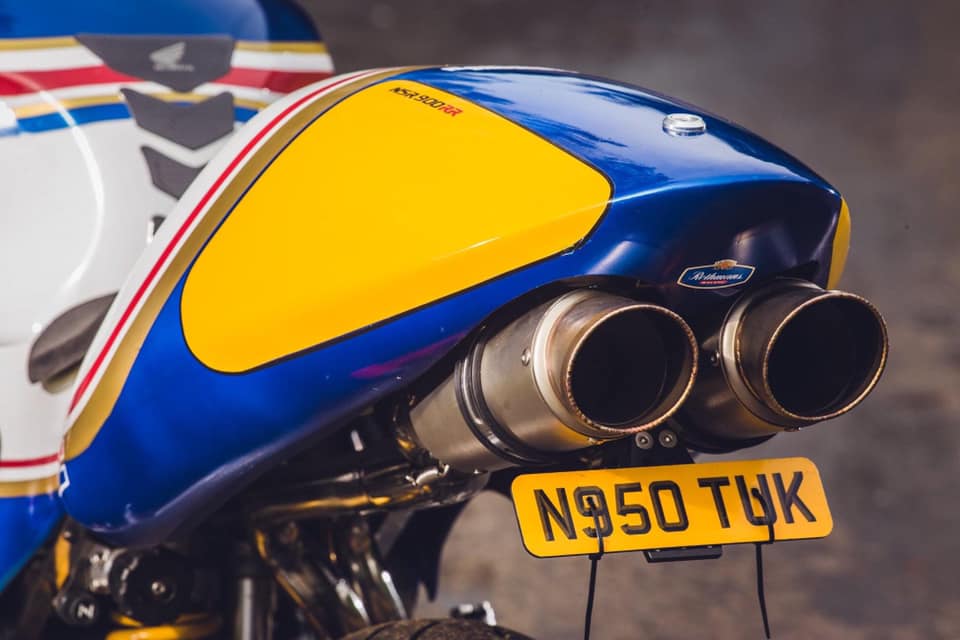 The work is a piece of art that anyone couldn't think.