The classic 1934 BMW R11 Series 5 goes under the hammer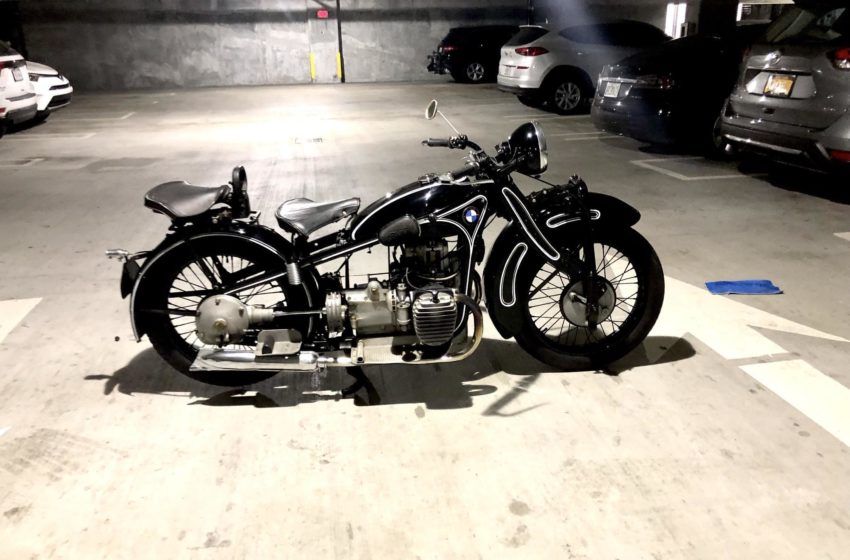 Continuing a long-standing tradition of designing, manufacturing, and marketing motorcycles under the BMW nameplate.
BMW Motorrad was officially born in April 1923 after the company's founder, Karl Friedrich Rapp, had already produced his first motorcycle in July 1916. 
History
The R11 arrived in 1934 as a member of the "Rixe" line of bikes which featured a 745cc opposed twin configured differently from preceding models to incorporate elbow-type rocker arms and overhead valves.  
These 20 hp machines proved to be quite capable when it came to competing in races, as well as an affordable option for those interested in purchasing one.
The BMW R11 has a reputation as one of the great motorcycles to come from Germany in the mid-20th century. 
While contemporaries like the Harley-Davidson Model K and Triumph Speed Twin are just now gaining traction among vintage collectors, the R11 has long been celebrated as a masterpiece of its time. 
It is primarily due to its engine architecture: a low-slung opposed twin with two cylinders mounted on either side of the frame rail. 
In 1934, a groundbreaker was a 'modern' engine layout that provided low weight and nimble handling.
Motorcycles of the 1930s and '40s are interesting machines that offer a lot of good selling points. For example, their history of racing arrives well documented on Unrestored Classics.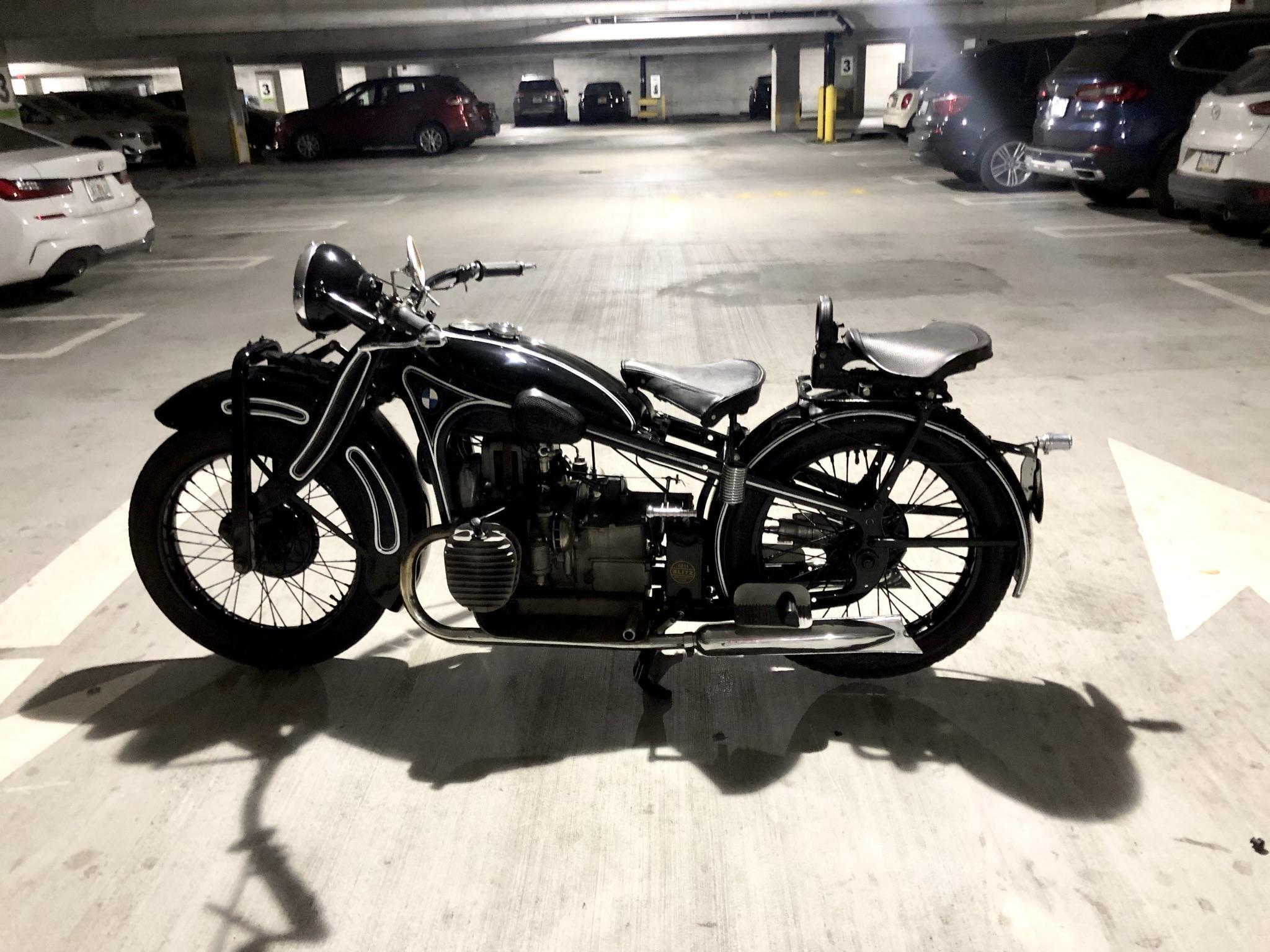 For the most part, raced EIGHT motorcycles in the legendary Isle of Man TT and scores of BMWs have taken home top honours at other big names races, like Germany's ADAC Deutsche Motorrad Grand Prix.
What does this 1934 BMW R11 Series 5 get?
The bike arrives in white and black pinstripe shade with equipment like
Luggage rack,

Rubber knee bolsters and

Passenger saddles 

Black wire-spoke wheels supported by

55mm band brake on the rear and

200mm drum on the front

The suspension consists of a leaf spring fork and seat springs.

A 140 km/h console shows 49k kilometres (~30k miles), 30 of which were ridden by the seller.

The handlebar gets the inverted levers, and Magura grips.

Further, the 745cc motor gets the Amal carburettors, which has helped the Series 5 get two horses more than the earlier single-carburettor versions.

You get to see the numbers P7039 and 71145.
The seller acquired the bike in January 2021, reportedly from a Texas collector who imported it from Germany in 2011. 
This Series 5 R11 now offered with a clean Florida title in the seller's name.
$21,900  is the current bid on the bike, and it ends in six more days.
If you are interested in shopping, do visit BringaTrailer.