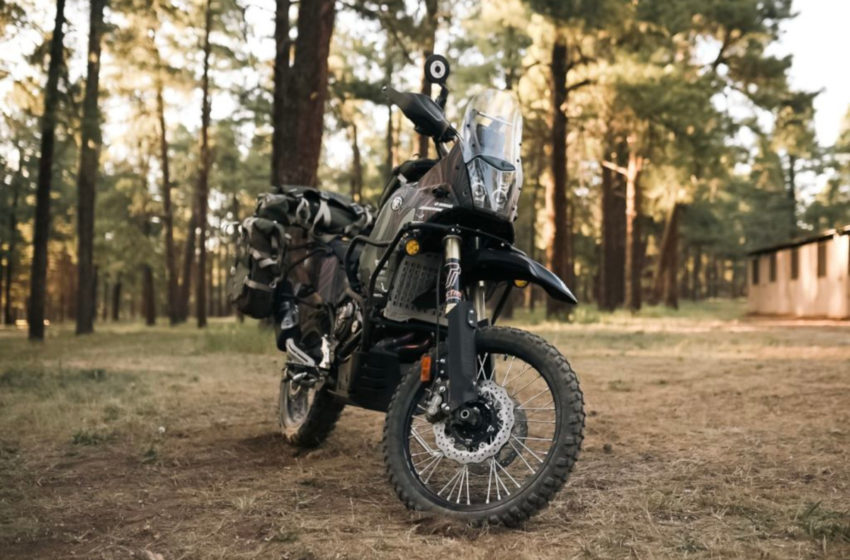 The custom Yamaha Ténéré 700 ultimate Overland Motorcycle
The Overland Expo is the world's largest live off-road adventure event. With participants from around the globe sharing their passion for exploring distant lands and cultures on two wheels. 
Overland Expo
The Overland Expo is also home to the Ultimate Overland Motorcycle project. A unique build intended to showcase the rigours of actual overland travel and different ways to get there. 
Over time, Ultimate Overland builds have evolved significantly and constantly push the limits of off-roading. Whether it's traversing huge rocks or conquering nearly vertical cliffs.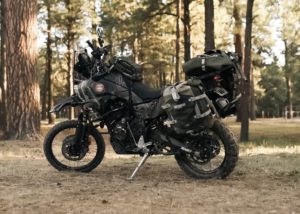 When you combine a hardcore overland motorcycle with the event that practically invented the term. What do you get? You get the Overland Expo's Ultimate Overland Motorcycle project. The T7, as it is affectionately known. Began as a stock Yamaha Ténéré 700 before being transformed into an overland-ready adventure bike. 
T7
All that's left to say is that Yamaha's T7 transformed into an off-road beast fit for excursions all across the globe. Let's take an in-depth look at What Makes This Ultimate Ténéré 700 So Special.
If you saw Yamaha's Ténéré 700 at the Overland Expo, you were as mesmerized by its badass looks as we were. But while the path most taken is a tried and true one. Off-roaders often look for an untrodden path that leads to adventure and whets their appetite for exploration. 
While the original Ténéré 700's hot-rod desert racer looks to fit nicely into that mould. AltRider saw it fitting to give that bike even more off-road prowess. 
What we could see more is the upper and lower crash bars, and backcountry panniers. 4.0mm aluminium skid-plate, and LED auxiliary lights from RUBY housed in billet aluminium housing.
Components
It also has a braking system with dual control, passenger grab handles arrived from Outback Motortek, 30mm risers came from Altrider, Motortek side pannier frames. Speed pin latch supports the Backcountry 30L Duffel from Mosko Moto, the custom Tenere also gets the high fender kit.
Further, the Overland Expo team made sure the TracTive X-TREME long travel.Arrived in place of the stock suspension.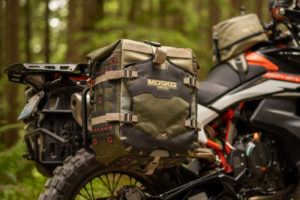 The bike also has a few more components like the Mosko Moto Fatty Tool Roll. Which has an SBVTools kit, and Combar Pro Titanium survival multi-tool. And Bridgestone Battlax Adeventurecross AX41 tires and  ZOLEO satellite communicator.
What's more, we could also see the vinyl wrap from Taco Moto. The Yamaha will be auctioned off on Bring a Trailer at the end of the show season. With 100% of proceeds going to the Overland Expo Foundation charity.
Via Overland Expo