The JackRabbit eBike is the new way of commuting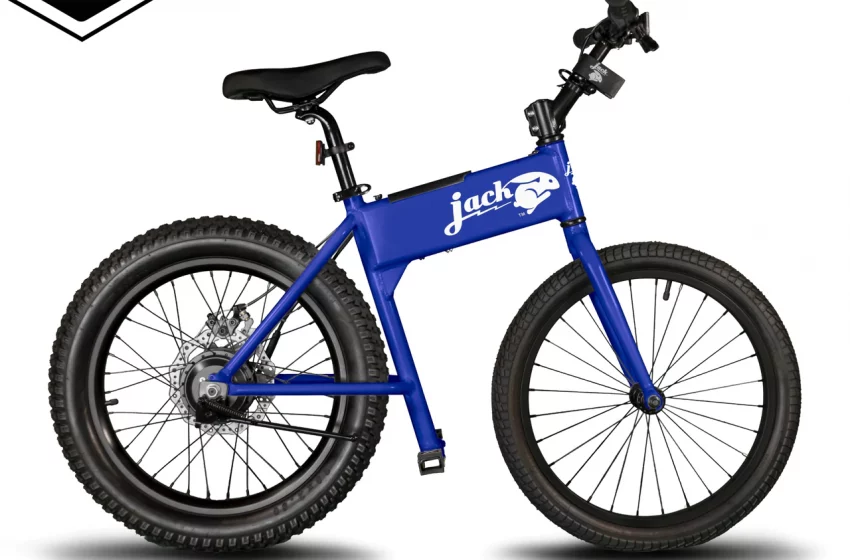 In today's busy world, many people like bicycling to work but not the sweaty, tired and tired-looking result.JackRabbit Mobility San Diego has made it possible for intrepid bikers to replace short-distance automotive transportation two-wheeler commuting with ideal eBike.
JackRabbit
Over the last few decades, there's been a noticeable shift in getting around. The number of people choosing cycling as their primary method of transportation. Has done nothing but grow in the subsequent years. With more people riding bikes these days, commuter-friendly bicycles have become an increasingly popular item.  
Bike commuting is becoming more and more common. People are discovering the health, environmental, and financial benefits of trading in their cars for bicycles. Long commutes can become tiresome climbing hills, pedalling through traffic, and going up the last mile to your destination.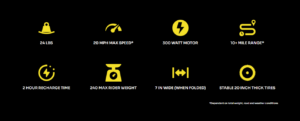 What if I told you there was a way to commute on your bicycle without breaking a sweat? The JackRabbit Micro eBike is a pedal-less. Motorcycle-style eBike that has a top speed of 20mph and can climb a 12% grade (or greater).
eBike
The JackRabbit eBike currently starts around $1000 and is scheduled to begin shipping soon. The JackRabbit eBike will be available in four colours Black, White, Yellow and Electric blue.
Its monocoque frame arrives from premium 061-T6 aluminium. Offers front suspension for a smoother ride, and features replaceable pedals for those who want to pedal. 
A maximum speed of 20mph (32km/h) comes from a 300-watt (0.4hp) motor capable of climbing up to 12% grades, while built-in LED headlights to offer illumination at night.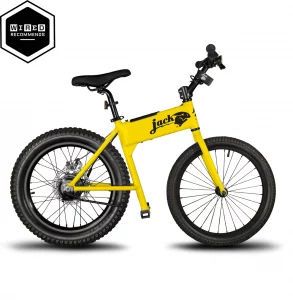 Using a pedal-less, sweat-free, motorcycle-style footpeg design. The JackRabbit micro eBike is powered by a 300-watt (0.4hp) motor that allows for a top speed of 20mph and the ability to climb a 12% grade (or greater). 
Top features
Affording a range of ten miles or more, the latest generation of JackRabbit's eBike features a swappable 36V, 4.2Ah, 151.2Wh Li-Ion battery located in the frame. Which is behind the barrel-key lock-protected compartment. 
It just requires two hours of charging from 0 to 100%. And then you can also remove the battery with ease.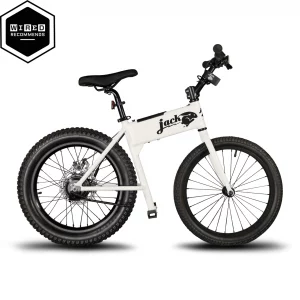 However, not all bikes are the same. You need one with an intuitive design and maximum comfort that allows anyone to pick up cycling without hassle or risk of discomfort.
FAA compliant
Luckily, the JackRabbit Micro eBike puts a wealth of features together in one superbly comfortable ride with an easy on/off button. Sleek 7 inches wide design, and lightweight at 109 kgs.
The eBike is also FAA compliant and has a mechanical rear disc calliper with a 180 mm rotor and has Thumb-activated variable speed control with 
IPX4 is resistant to rain and water splashes. Non-submersible.
via Jackrabbit