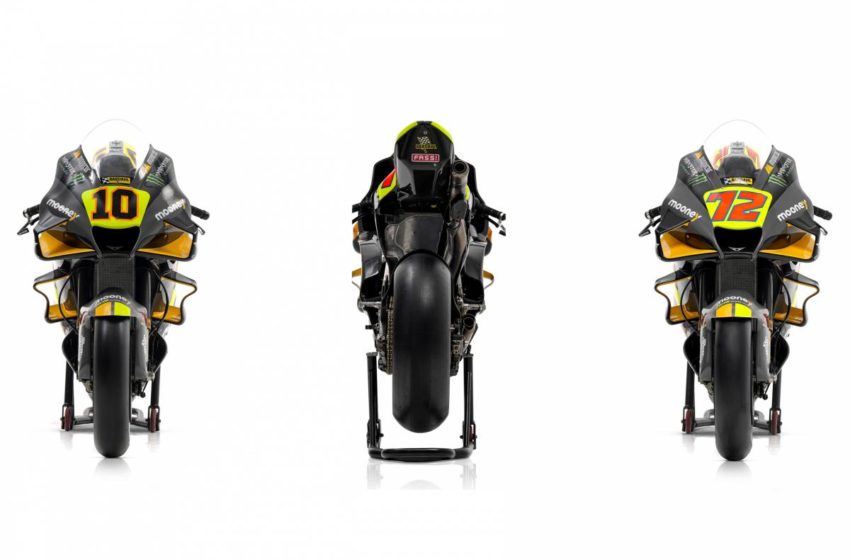 The highly anticipated 2022 MotoGP VR46 liveries are here
The future is exciting for MotoGP. Finally, after over 20 years, Valentino Rossi won't be donning his leathers in the premier class. It will be the first time since Valentino's debut year in 1993 that he won't be on a MotoGP grid. While the loss of The Doctor is undeniably challenging. It's an exciting time for MotoGP fans.
While every premier-class team has officially unveiled its livery ahead of the 2022 MotoGP season. One marquee outfit remains as yet without a fresh image to market itself with: Valentino Rossi's VR46 outfit.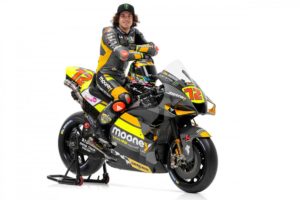 The livery is based on the media released photos were taken a few hours ago.With the only notable difference being a change in a primary colour and sponsor branding. They immediately altered to incorporate significant elements from the ochre yellow used by Mooney and dark grey shade.
The highly anticipated 2022 MotoGP livery from the VR46 Paddock is here. Valentino Rossi's team was known for their flashy colours.Creative graphics and vibrant designs on the earlier machines.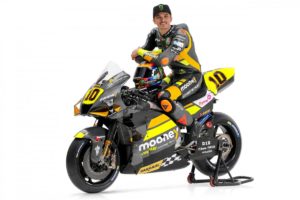 Quotes
Valentino Rossi, Mooney VR46 Racing Team Owner: "It has been a long way since Moto3, but now we are ready to make our debut in MotoGP with a VR46 team. And four young riders whom I know will give their 100%. It is the closing of a circle for me and all the people who have worked with so much passion on this project over the years. At the same time, it is a great debut and the beginning of a new chapter of this beautiful story in MotoGP. We are here thanks to the support of all our partners. And I am happy to welcome Mooney: we met this winter at the Ranch. There was an immediate feeling, and now we find ourselves here on this stage with these beautiful bikes. With our colours."
Alessio Salucci, Team Director, said it for him: "It is a story that continues. In this theatre, I am thrilled to be here to present this new project which, among other things, we are carrying out with young drivers who have grown up with us. I have always followed the Moto2 and Moto3 teams, and in the end, it doesn't change much for me. It just changes that it will be without Vale, and from this point of view, it will be a bit uglier. We will try to do well".
via Moto. it MotoGP and YouTube