Indian Motorcycle brings two new models Standard and Limited Pursuit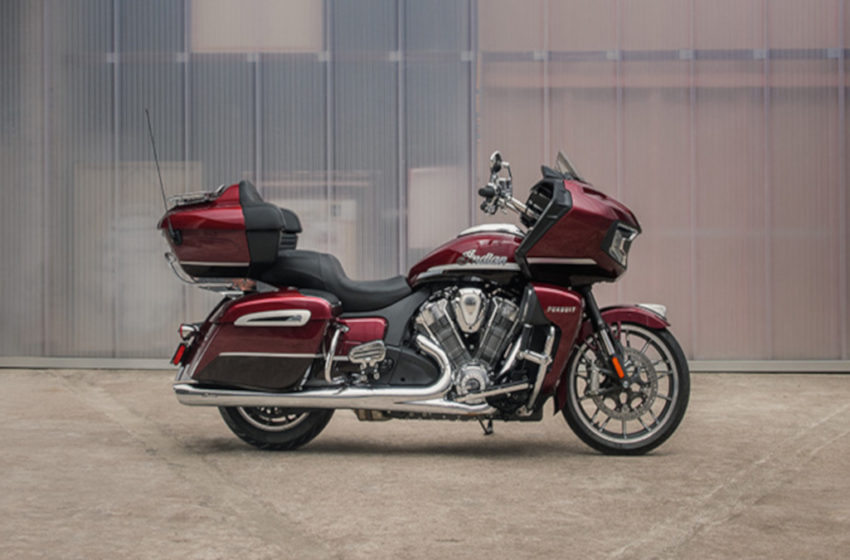 Indian Motorcycle has all the right ingredients to get you ready for a long, outlaw ride, just like an iconic figure of history. 
Picture yourself on the edge of your seat watching a classic Western film on a giant screen intertwined with modern audio and visual effects. 
You sit there, waiting for the moment that made us all fall in love with this story.That moment when the man on the white horse appears and turns everything red, orange and gold. 
The gang leader leaves no prisoners, dominating every scene with his charisma, strength and talent.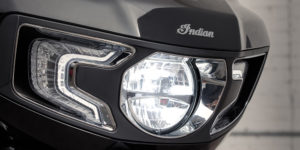 And with this, the Indian Motorcycle has introduced the new generation of Indian Pursuit with striking visual lines that capture the energy and freedom of riding. 
Shades
The Pursuit limited model is offered in Black Metallic, Deepwater Metallic and Maroon Metallic. While the Pursuit Dark Horse model offers Black Metallic, Deepwater Metallic, Maroon Metallic and Alumina Jade/Black Metallic colour variants. These models have Speed PowerPlus Liquid Cooled 108 cu in V-twin with 122 hp of power and 128 ft-lbs Peak Torque.
The Indian Motorcycle Pursuit 2022 presents a new tourer model with many functional elements that comfort and convenience.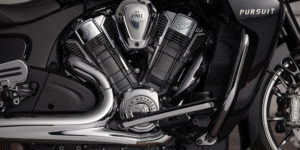 An extremely minimalist style characterizes the Motorcycle's design due to its lack of lights and mirrors on some areas and the all-black colour. Which contrasts with the chrome parts that combine to make the aesthetic. 
The front of the vehicle incorporates a scoop located that houses two led lights to improve visibility during low light conditions. It avoids having additional lights or mirrors attached to the body, finding a place on a Heated Touring Comfort seat. 
The seating area allows greater comfort throughout long distances.In addition to a storage compartment connected to it with a USB port for charging smartphones or other devices. 
It also includes heated handgrips for drivers who need added convenience and comfort. It carries a weight of 877 lbs (398 kg) with an Empty Tank and 912 kg (413 kg) with a Full tank.
Let's see what all these models get.
Standard equipment
Fairing-mounted instrument cluster featuring analogue speedometer and tachometer with fuel gauge, range, odometer and current gear. 15 LED indicators; cruise control enabled, cruise control set, neutral, high beam, turn signal. ABS, check engine, low tire pressure, battery, low fuel, security system, low engine oil pressure and MPH or km/h unit designation.
7 in touchscreen powered by RIDE COMMAND with Navigation and Apple CarPlay integration; Selectable Ride Modes; Rear Cylinder Deactivation; Cruise Control; Tire Pressure Monitoring; Remote-locking Hard Saddlebags & Trunk. 35.8 gallons of Storage; Highway Bars; Adjustable Passenger Floorboards; Brembo brakes; 18+ Gallons of storage; ABS: Keyless Ignition. Chassis Mounted Fairing; Power Windshield; Adjustable Fairing Air Flow Vents. Heated Grips. 200 Watt Audio System with AM/FM, Bluetooth, USB, Smartphone Compatible Input, and Weatherband; 12V Charging Port
7 in touchscreen powered by RIDE COMMAND
The model year 2022 bikes include a complimentary 1-year trial of RIDE COMMAND+ (after which fees apply), including features like live traffic/weather. Intuitive destination search, vehicle health, and vehicle locator. Seven in touchscreen display with a real-time clock.
Ambient air temperature; heading; audio information display; map/navigation; Bluetooth status for phone and headset; vehicle status (tire pressure, voltage, engine hours, oil change). Vehicle info (speed, fuel range, RPM, gear position); current ride data (distance, moving time, stop time, altitude, altitude change). Trip meters; ride mode selection; screen brightness; vehicle trouble code readout; Apple CarPlay® integration.
Difference between Indian Pursuit Limited and Indian Pursuit Limited with Premium Package
The Premium package model gets the Integrated Driving Lights in Lower Fairings. Heated Grips and Smart Lean Technology and Electronically Adjustable Rear Suspension Preload.
While the standard Pursuit carries $29,999.the Indian Pursuit Limited with Premium Package arrives at $32,999.