The new 2021 Moto Guzzi V7 Stone gets the price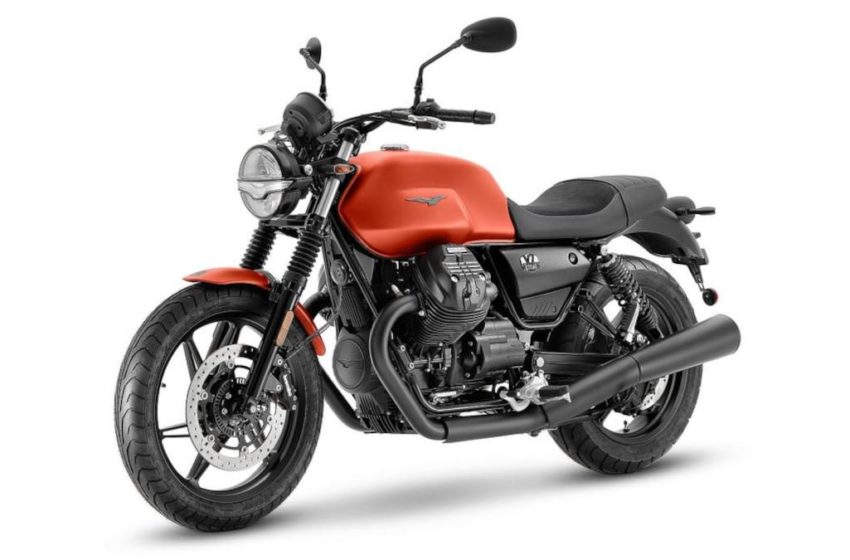 Moto Guzzi has brought a new seductive V7.
Highlights
After years of great success, a new V7 is born. The new, high-performance, 850cc, 65 hp engine makes its debut.

The new V7 is faster, more comfortable, better equipped and refined, maintaining all the character. And authenticity every Moto Guzzi boasts.

V7 will also be available in a 

reduced-power version

, in line with Italian A2 driver's license restrictions and ideal for new Guzzisti. It will again come standard with adjustable MGCT traction control (which can also be disabled).

Two versions are available. The patriarch, 

V7 Stone

, with its minimalistic and robust style.Is joined by the 

V7 Special

, with its classic and elegant lines.
More than fifty years after its first unit launch, Moto Guzzi is proud to present a new. And significant evolution in the history of the V7, a prominent symbol of Italian motorbikes around the world. 
The updated V7 is profound as it gets progressive numbering in Roman numeral. 
The V7 had characterised the various evolutions of the model. Since its return to the market in 2007, is gone. 
But the character and authenticity remain intact. These values come destined to last over time and embedded in every Moto Guzzi's genetic code.
So what exactly is improved in the new V7.
Engine
It has 25% more maximum power, going from the previous 52 hp at 6200 rpm to the current 65 hp at 6800 rpm.
Maximum torque has also increased significantly, going from 60 Nm at 4250 rpm.
To the outstanding value of 73 Nm at 5000 rpm, more than 80% of the torque is already available at 3000 rpm.
A new Moto Guzzi engine debuts on the new V7 is a close derivative of the one that powers the V85 TT. 
The engine is the most recent and modern drive built-in Mandello, which guarantees better performance. And overall greater efficiency in providing maximum riding pleasure, fun and reliability.
Design, Frame and Chassis
The stylish side panels are new, as is the shorter rear mudguard. 
Elements which, along with the new exhaust system, give the new 'eight and a half'. A revamped and more seductive look.
Many new features come introduced to improve stability and comfort. 
Leaving the proverbial handling of the Moto Guzzi best-seller unaltered.
Compared to the previous version. The new addition from Mandello is generally more complete in terms of equipment and demonstrates superior maturity. 
Also evident is the larger engine's aesthetic impact, which stands out for its generously sized exhaust pipes in a different layout.
Price 
In Europe, the V7 Stone comes priced at 9,090 Euros and will reach dealers by the end of January 2021.
However there is more, and that is Moto Guzzi will also bring the exclusive version of V7 and will cost 300 Euros more to your pocket.
So the price is 9,390 Euros.