This E-Cafe Racer concept brings a touch of urban classicism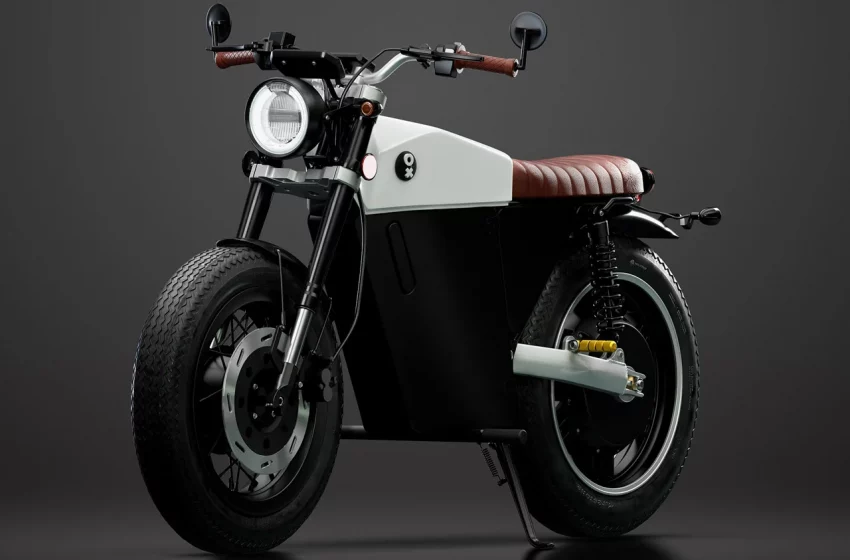 Too many electric bikes are boxy, with a sense of awkwardness. This new breed of electric bikes from OX Motorcycles has been designed so that it oozes with modern technology and looks to kill. 
The impressive aesthetics on the bike are eye-catching and make it look like complete a fully mature machine which is not the case with many competitors who seem half baked.
Many electric bikes these days are expensive and, frankly, impractical. You'd think the best all-around electric bike looked like a moped or sportbike, but you'd be wrong. This electric café racer is proof positive performance is always a priority. 
E-Cafe Racer 
As it turns out, you don't have to overcompensate on price or style when having a capable electric bike. OX Motorcycles looks almost too new to be on this list, but with a humble and simplified design, this bike's simplicity makes for an elegant and excellent ride.
Spain-based OX Motorcycles has created the e-cafe racer of the future for the road. A design blends retro café racer style with modern ergonomics and green technology.
Designed by Pablo Baranoff Dorn and developed in collaboration with OX Motorcycles. The project is on the verge of being released as a customizable version of the e-bike for its line-up.
This super slick looking EV is shaping up to be a game-changer. It will target riders looking for a fast, sharp-looking alternative to gas-powered motorcycles. That offer the latest modern technology while still offering a traditional cafe racer feel.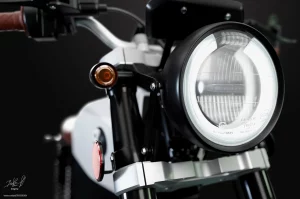 Obsession
Cafe racers may not be the most popular genre of motorcycles, but they are a bit of an obsession for some people. The concept itself pits minimal form versus function and is an opposing vehicle too much of the modern motorcycle industry. 
Cafe racers are pared down machines with minimalistic styling and layouts designed for performance.
This classically inspired, nippy electric café racer oozes with modern technology and looks to kill. It's the latest offering from OX Motorcycles. And if you don't mind not being able to hear it coming, it might be the fastest silent badass on the track. 
On the exterior, this two-wheeled hunk wears sleek white contours that immediately tell it's built for speed. Further, OX Motorcycle plans to put an 8-kW rear hub motor powered by dual removable batteries. 
This two-wheeled hunk of engineering prowess is not just a speedster, as its lightweight body is more than capable of tackling even minor rough roads at high speeds.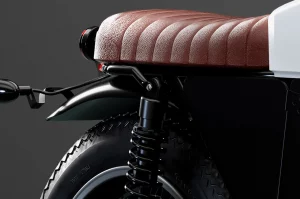 Specs
This state of the art piece of technology will provide high performance on a single charge and should reach up to 110 km/h, going about 100 km far.
We may also see a digital console to display vital data. And expect smartphone connectivity and a media player to listen to your favourite music.
When you may come to think of classic motorcycles. You'll invariably imagine a retro style with a more conservative approach to overall design and features. 
But much like the biking industry. Technology has completely transformed the way we look at custom bikes and how they can apply to the growing trend of custom bikes. 
And that's the reason here you can ride a custom made e-cafe racer here. And customization comes where you can swap the standard tires with off-road tires and put some arid tones.
Further, you have leather saddlebags on the side and a screen with a grill.
via Pablo Baranoff Dorn Instagram