Vietnam gets the GPX Demon GR200R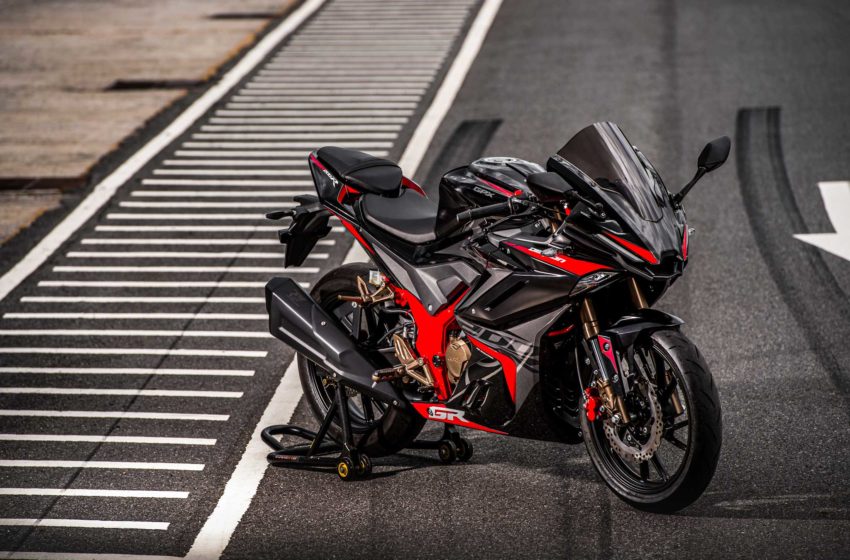 Vietnam gets the GPX Demon GR200R. The Demon GR200R is the brainchild of Thai motorcycle manufacturer GPX.
Having an export network to 7 countries like Japan, Bangladesh, Nepal, Vietnam, Cambodia, Malaysia and Hong Kong.
Within one week of its launch in Thailand, GPX sold 1000 copies of Demon GR200R.
Let's see what is inside the package.
Motor
New 198cc engine four strokes, liquid cool, one cylinder, four strokes SOHC, two valves motor has GPX-Fi technology (from American brand 'Delphi.'). The motor comes integrated with six-speed transmission makes maximum 17.2hp at 6,500 rpm.
The 198cc setup
With water cooling system (water cooler) makes the temperature of the engine more stable.
Frame
Body of GPX Demon GR200R comes created by a steel trellis frame makes the bike more balance in every angle.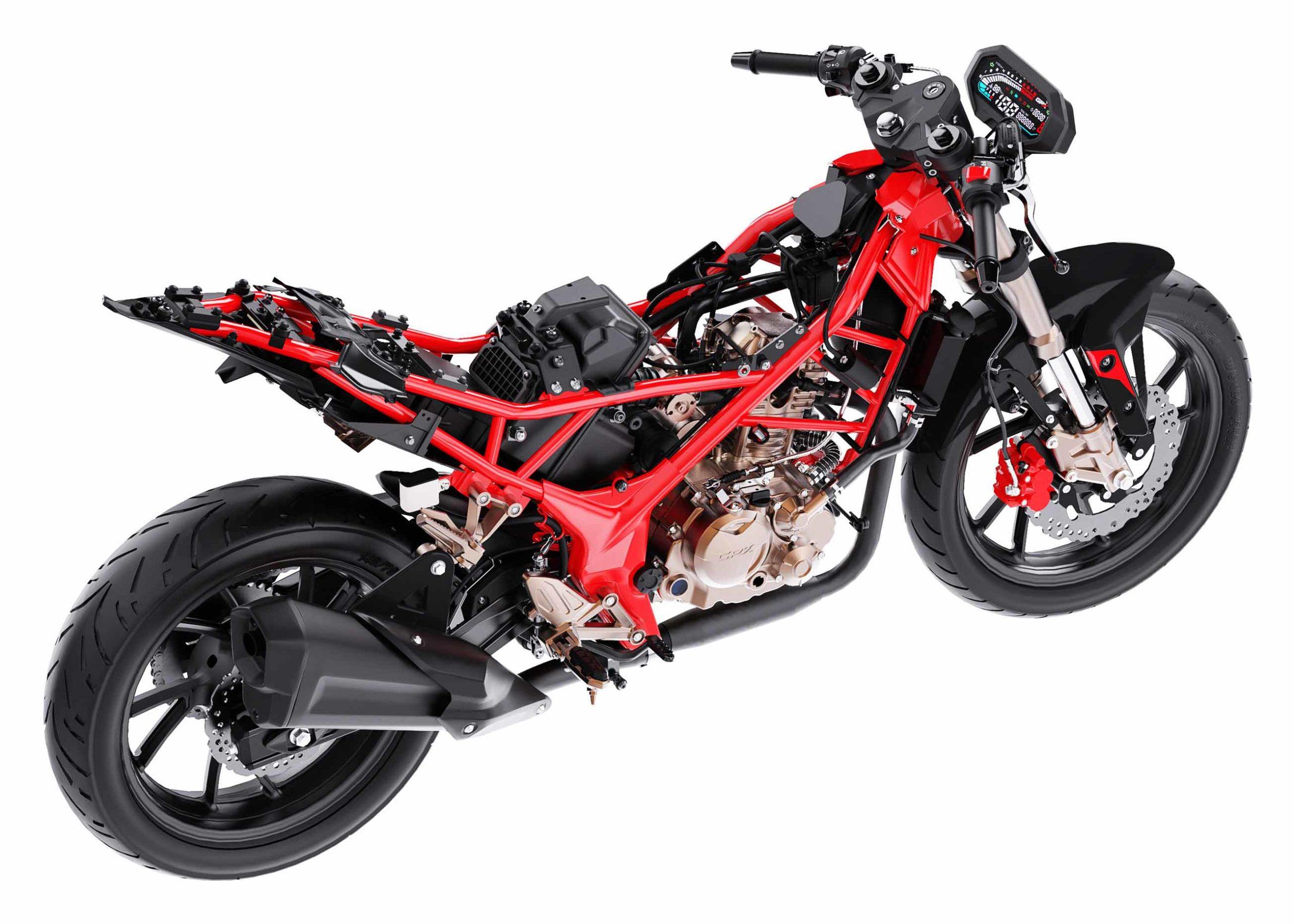 Steel trellis frame
Full LED
Full LED lighting system around the bike, like DRL (Daytime running light) headlight, taillight, signal light, and Emergency light. Ready to shine bright in every route.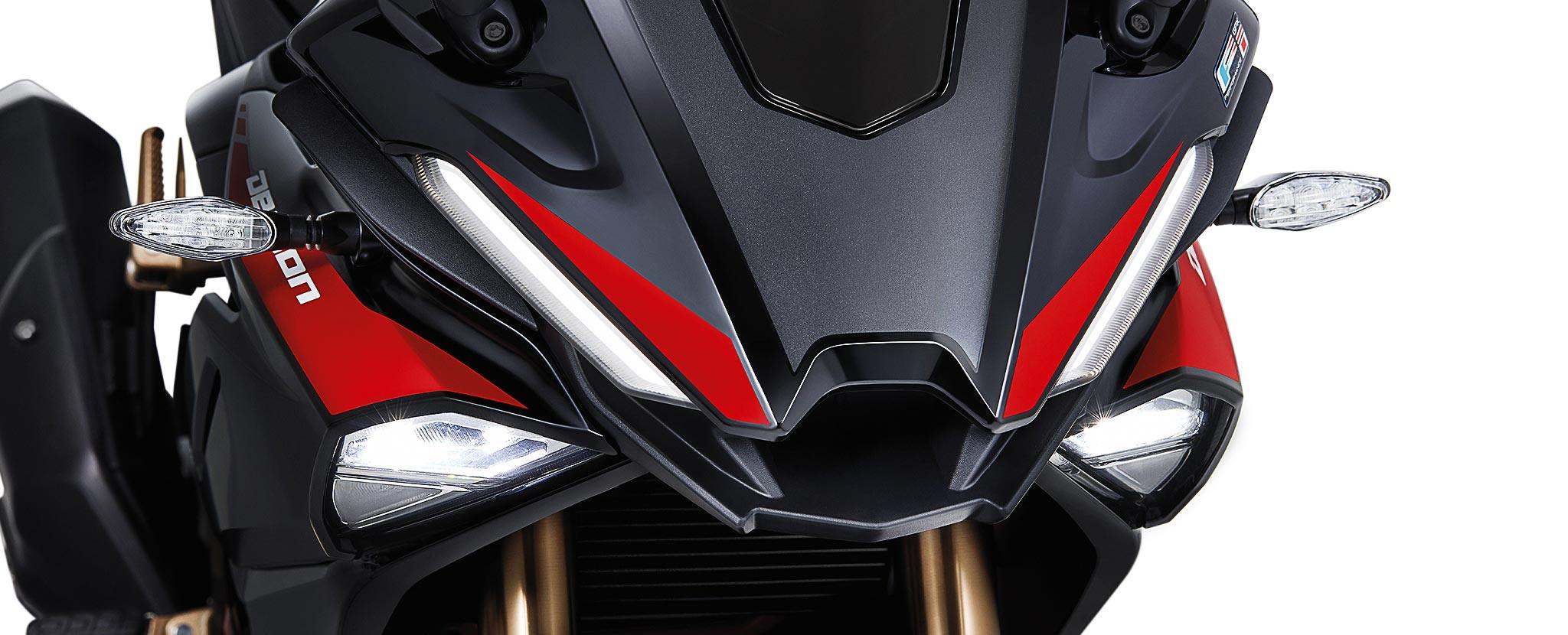 Front LED light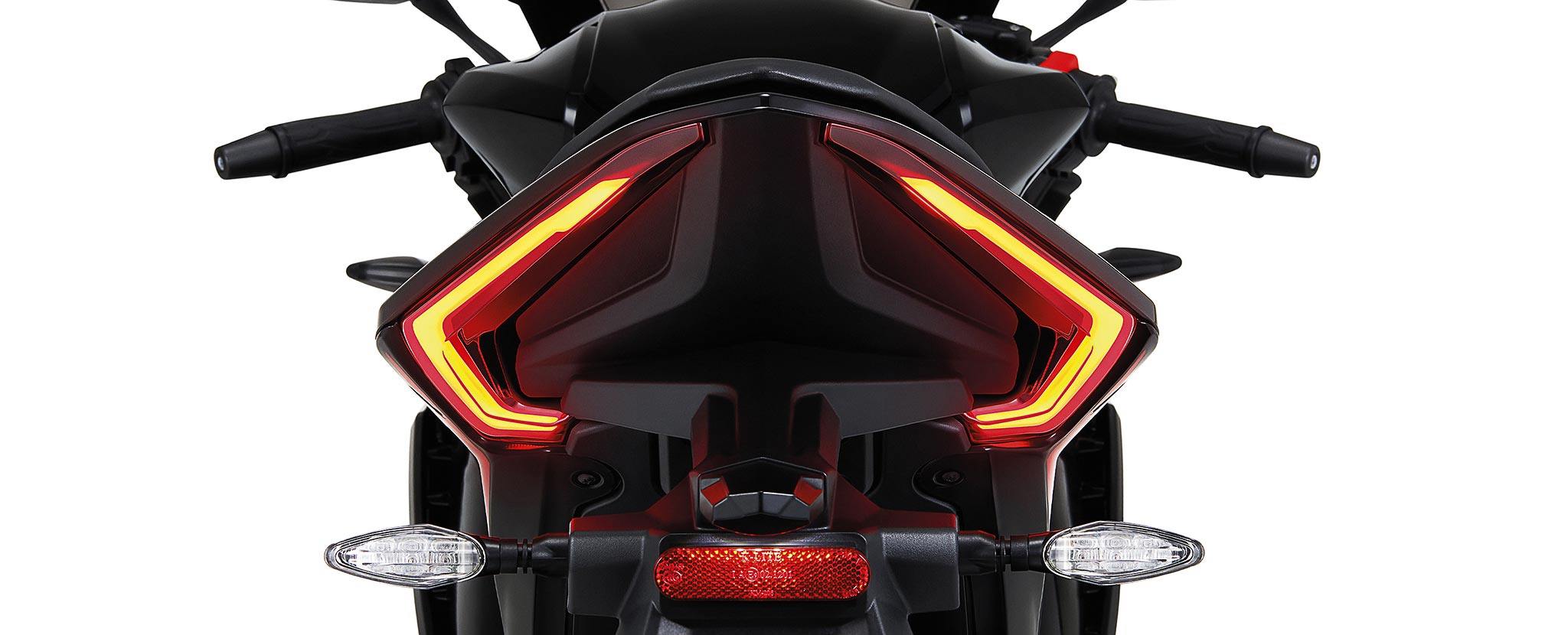 Rear LED light
Digital dash
HI-technology digital speedo-meter, come in Full LED with the multifunctional display such as Round per minute, Fuel level, Speed, Distant, Temperature, Gear position. Moreover, with soft-touch technology that easy to use like the touchscreen of a smartphone.
Digital dash 
Aerodynamics 
The bike comes created under the sport full fairing style with a front shield that can reduce the wind effect on the rider and better to ride in the crouch position. Make it easier to control the bike.

Brilliant aerodynamics
Suspension and Brake
It gets the front upside-down telescopic shock absorber. Make it reduce the recoil better and more stable than the regular shock absorber even on the rough terrain.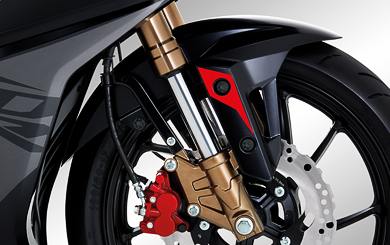 Front shock
Rear shock absorber comes from International Brand 'YSS' that can adjust Preload level up to 7 levels.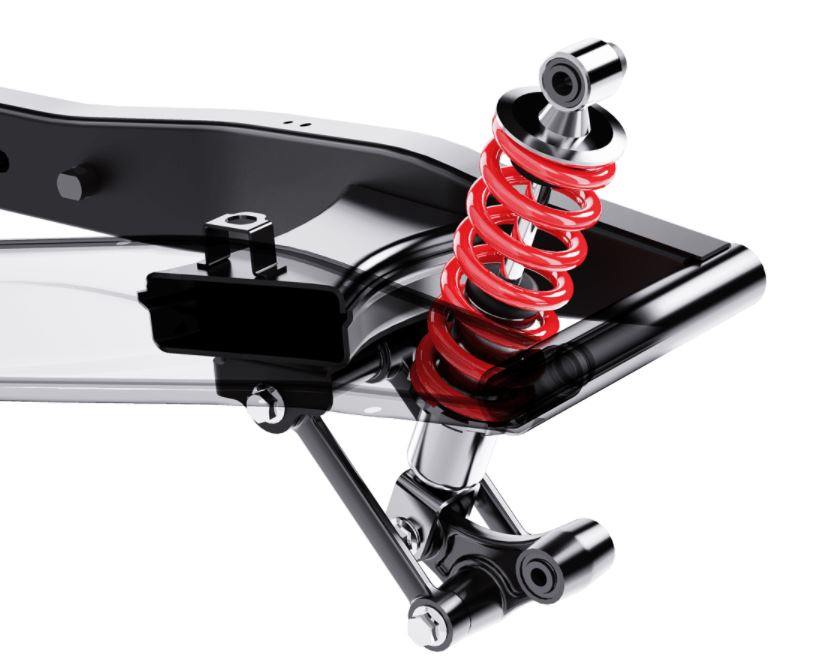 Rear shock
To fulfil the difference of rider with Multi-Link system to increase the efficiency.
Both front and rear get the disc brakes with 276 mm and 220 mm respectively.
O-Ring
In every joint of the chain will have O-ring, to prevent dust, dirt, sand, or small rock that will get into it. Make it more silence.
O-Ring
Moreover, O-ring will grease inside to lubricate the chain and make it three times more durable than a typical chain.
Ergonomics
With the double seat in sport, design makes it fits perfectly between rider and piled seat.
Stylish seat
Well-designed fuel tank comes with 11 litres capacity ready to go on a long trip.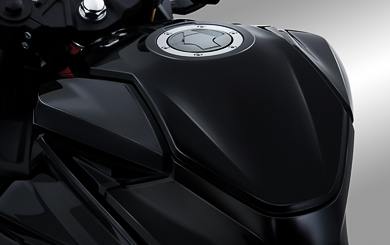 11 litres fuel tank
The exhaust pipe has a new design. Ready to wake up the DEMON inside you.
The exhaust
Feel premium with an aluminium footrest that comes in Gold Matt colour in both riders and piled side.
Golden colour footrest
Colours
The GPX Demon GR200R comes in three colours.
Price
The price in Vietnam is 80,716,000 VND which comes to Rs 2.56 Laks in Indian currency.
Given the fact that GPSX is in Nepal and Bangladesh, we feel its matter of time GPX will soon arrive in India.
Specs