Why is team WSBK HRC excited for the season ahead?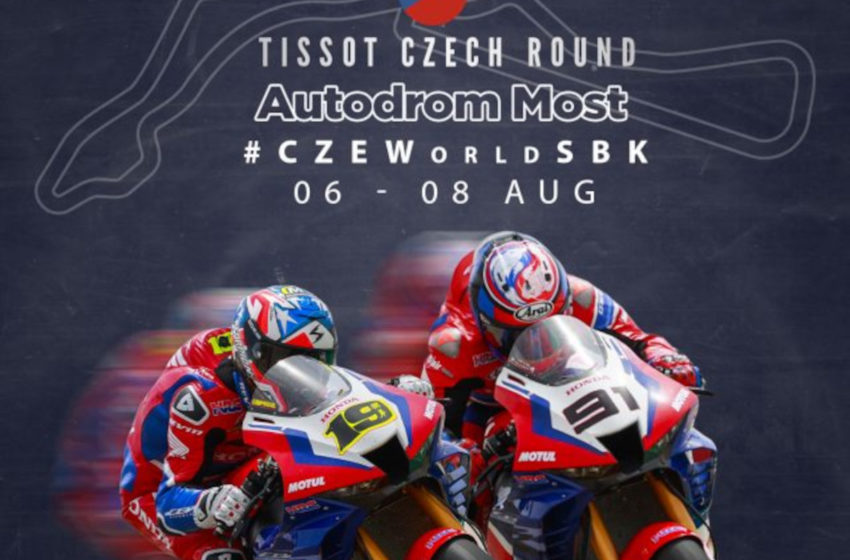 Team HRC now heads into the sixth round of the Superbike World Championship, set to play out this coming weekend at the Autodrom Most in the Czech Republic.
At the last event, which concluded ten days ago at the Assen TT Circuit in The Netherlands, Alvaro Bautista scored a fifth-place finish in race 2, while Leon Haslam closed with a best of eighth. 
The Team HRC duo now want to take another demonstrable step up at what is a new track for them both, and not only them. 
Most SBK riders don't have any track experience. It will be a level playing field as the event gets underway this Friday. 
Team HRC and its riders hope to hit the ground running in the opening practice sessions, working hard to learn and understand the intriguing layout the Czech circuit presents.
The Autodrom Most were constructed between 1978 and 1983 and used for various car, bike and truck competitions. 
The circuit is located in the country's northeast, close to the German border and roughly 100 km from Prague.
It currently measures 4.212 km in length and comprises a total of 21 varied turns. This year, a new addition to the WorldSBK calendar, the championship organisers have signed a five-year contract with the Czech circuit.
Weekend schedule (CET):
Friday
10.30 – 11.15 – SBK Free Practice 1

15.00 – 15.45 – SBK Free Practice 2
Saturday
9.00 – 9.30 – SBK Free Practice 3

11.10 – 11.25 – Superpole

14.00 – SBK Race 1
Sunday
9.00 – 9.15 – SBK Warm-up

11.00 – Superpole race

14.00 – SBK Race 2
Quotes
Alvaro Bautista 19
"The last race weekend was something of an uphill climb, but we were gradually able to improve our performance and results by working well on the set-up of the bike, especially on the electro wand. 
We want to start from where we left and place consistently in the top five right from Friday morning. 
Let's see; Most is a new track for the Superbikes, and we will try to keep improving after Assen. 
I raced at Most many years ago, in the 125cc European Championship (2002), but I don't remember the track layout very well, just a few points like the first chicane, which is very fast. 
We will all have to get to grips with the track and find our references, and I just hope to work well with my team, find good sensations, and have fun riding my CBR at this track."
Leon Haslam 91
"I'm very much looking forward to Most. I've seen many track videos on the internet, and it's always nice to go to a new circuit – I think it can be an exciting race. 
Not many riders have been here, so it's very much a level playing field. We'll continue our development work with Honda and have some more things to try. 
So we'll keep pushing as always and look forward to a new race in the Czech Republic."
via HRC