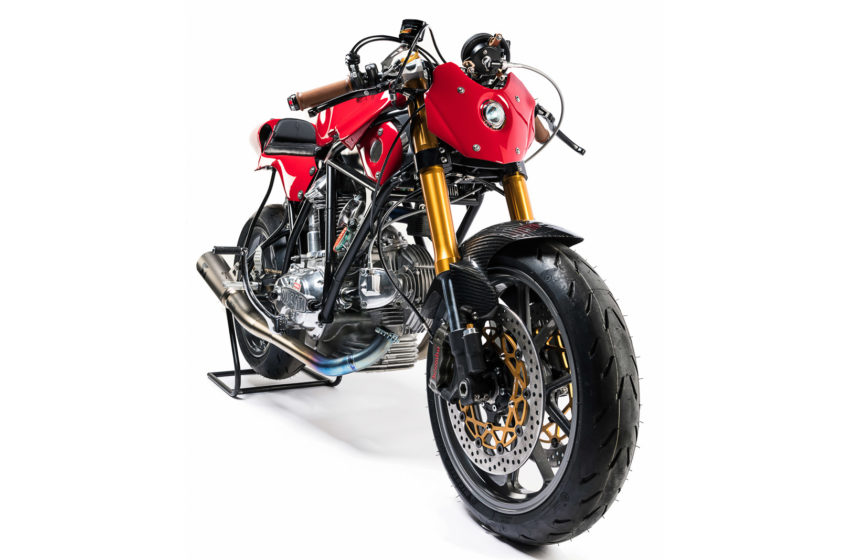 Woolaway's custom Ducati 750 Sport honours Alpinestars Anniversary
Over the last few years, Alpinestars has revived many of its classic elements for their latest motorcycle gear. In this time.
They collaborated with Deus Ex Machina's Michael "Woolie" Woolaway on an exclusive collection celebrating the 55th Anniversary of the Italian manufacturer.
Let's just say this is one badass bike with unprecedented attention.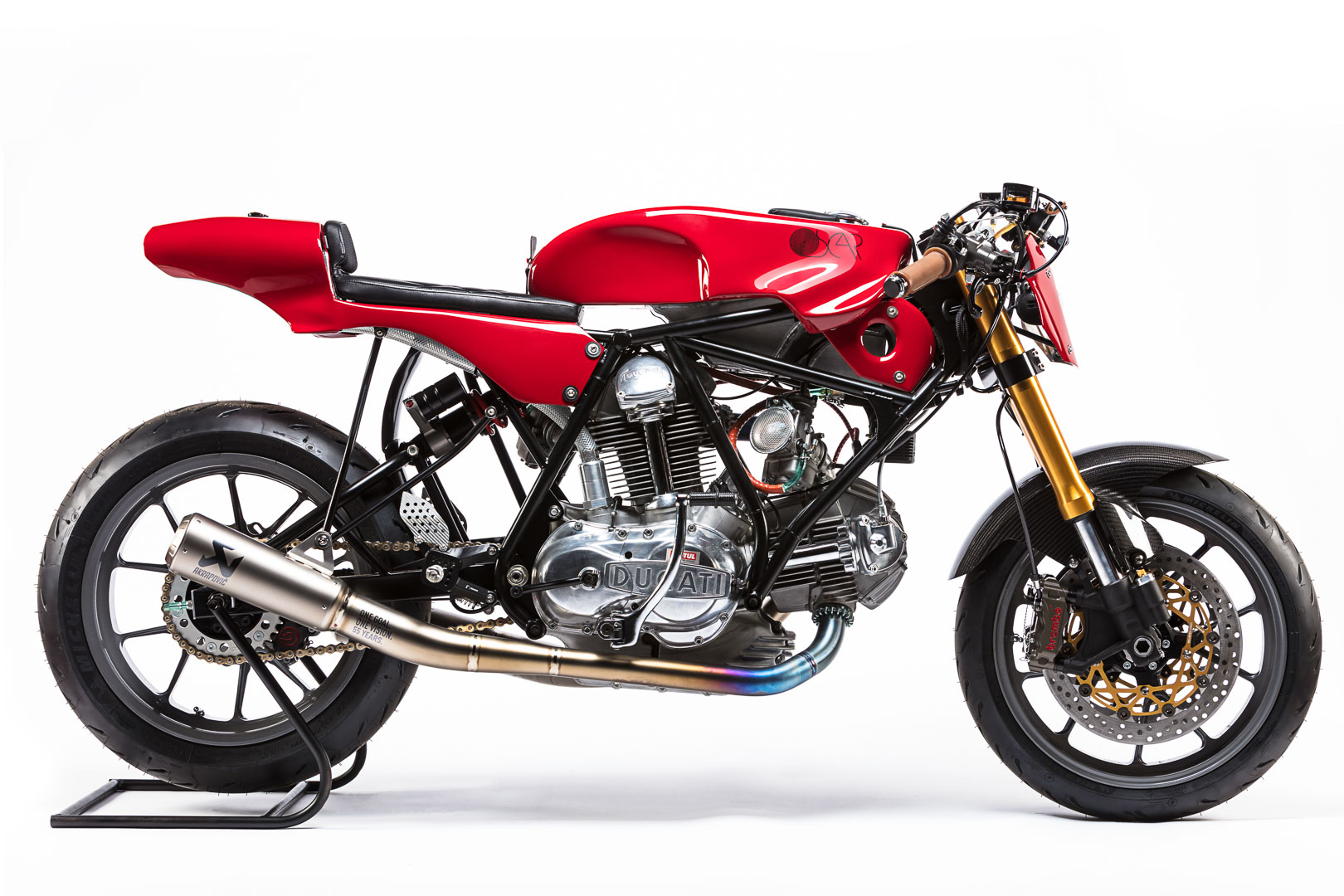 I'm not sure that there are many bikes as striking looking as this one today.And if the Cafe racer influence wasn't enough, the 750 engine certainly ups the ante.
Thankfully, Alpinestars didn't leave its Italian roots behind with the new collection. 
The Oscar ranges of premium leather jackets and suits were inspired by classic Italian sport style and designed to be worn in the greatest of comfort while providing optimum safety.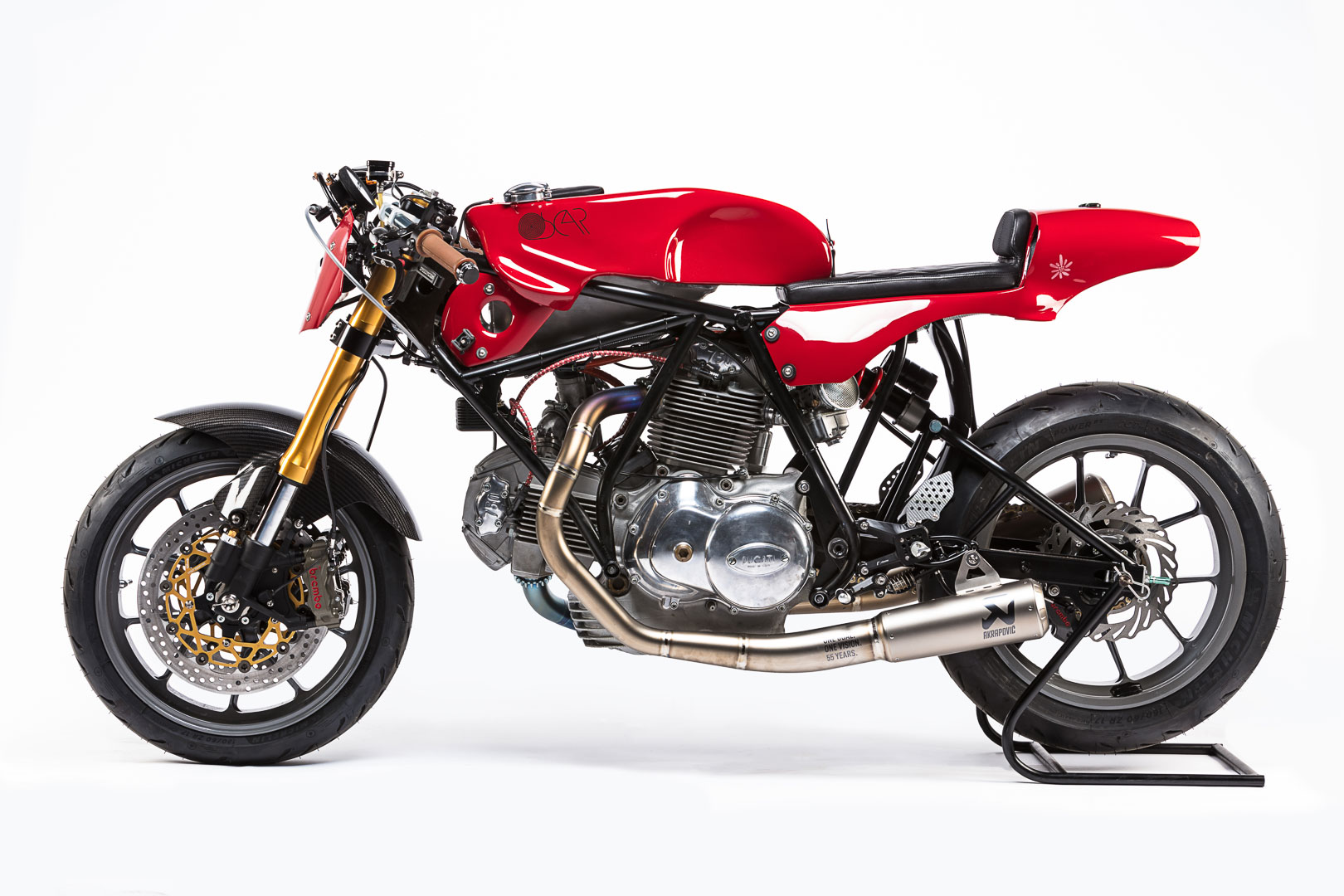 This particular bike represents the marriage of old and new. It's Alpinestars' latest gear utilizing all-new, state-of-the-art material, while the overall shape is reminiscent of designs from the 1970s. 
It's very cool how the retro-approach offsets some futuristic elements and makes it unexpected from other motorcycles in its category. 
And of course, two overriding characteristics always guide the work:
Safety first and

The class never goes out of style.
"I found a new 1974 Ducati 750 Sport build race engine still in a crate," said Woolaway.
1974 Ducati 750 Sport Custom
With air-cooled, 748cc, 90-degree V-twin, Woolway reimagined this Ducati 750 Sport for a more vintage, pragmatic ride than it was built to be and has created a beautiful motorcycle to commemorate Alpinestars' 55th Anniversary. 
And then, he collaborated with legendary builder Jeff Cole to build an all-new frame.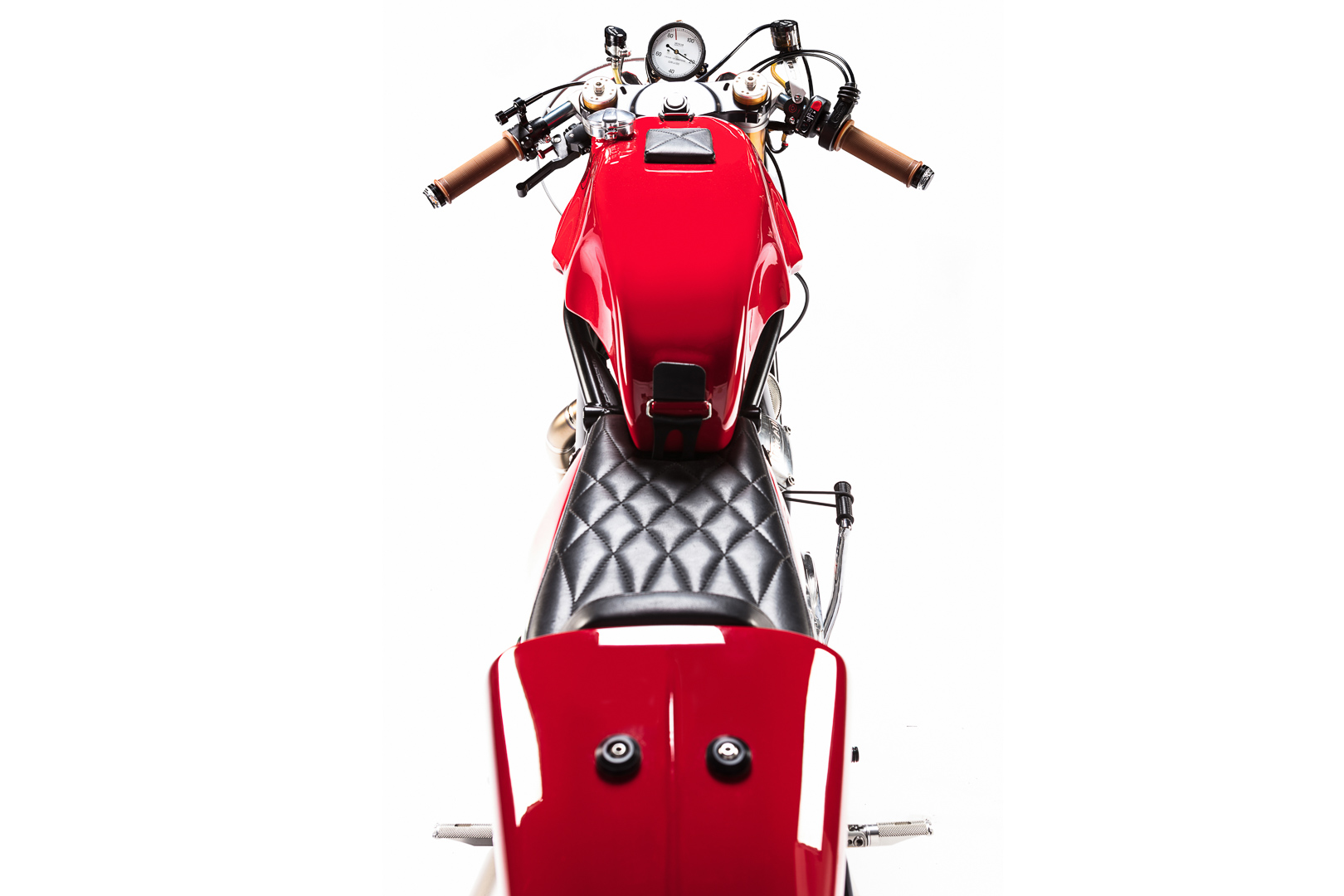 The bike is designed to be as faithful to the original 1974 Ducati 750 Sport as possible. But it also has modern elements like the Brembo monobloc callipers, inverted front fork, and piggyback rear shock. 
Being a Deux and Alpinestars collaboration. It only fitted the exhaust to have both logos inscribed on each silencer.The combination of classic and modern components is also evident in the tank and tail sections.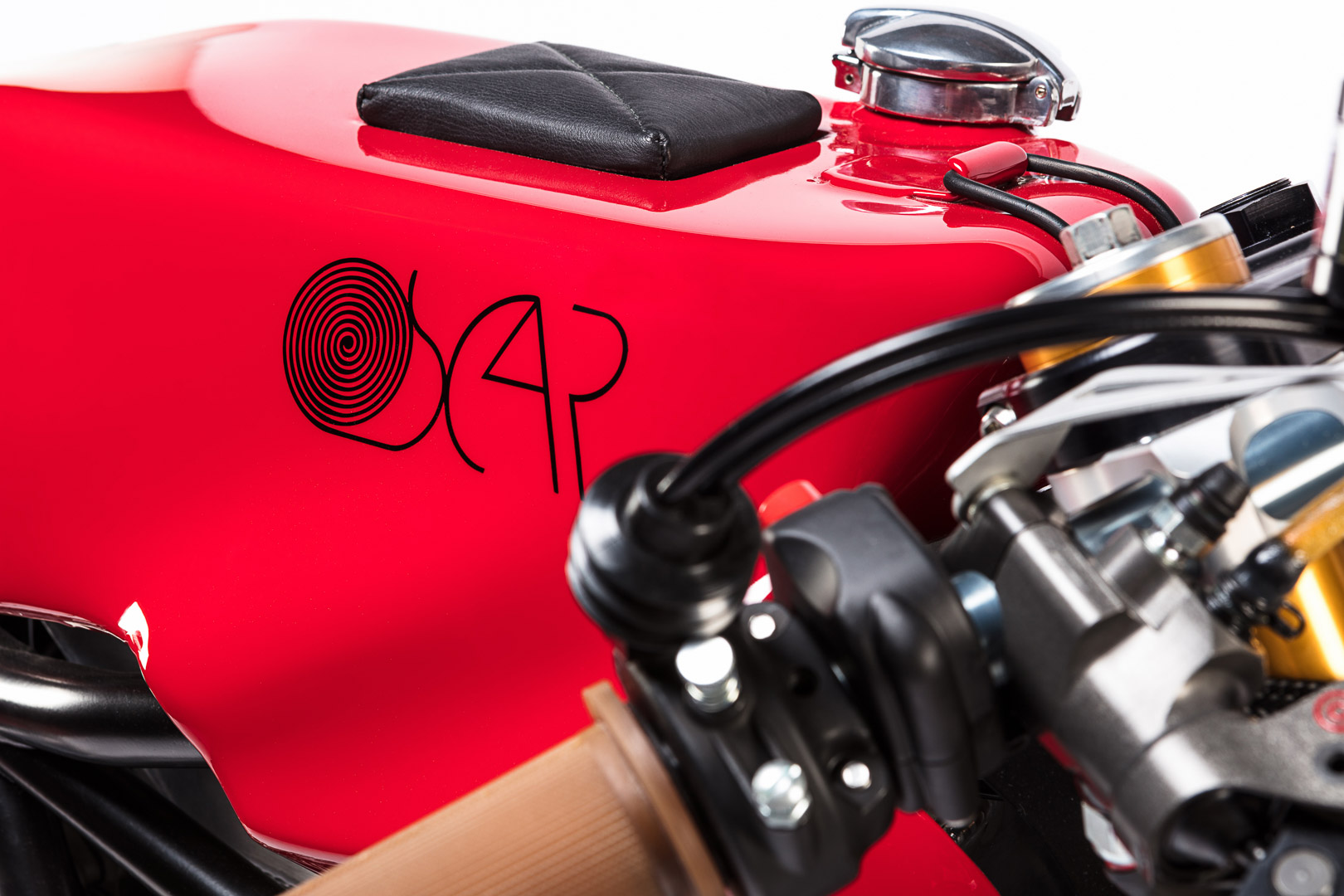 The aluminium tank shares the lines of the original single-sided Monza gas cap, while the tail section is a blend of modern style with retro cues.
When asking the question "What kind of custom motorcycle should I build?" the Ducati 750 Sport is an easy answer. 
It's the apex of small-displacement performance motorcycles.Which makes it a prime candidate for customization.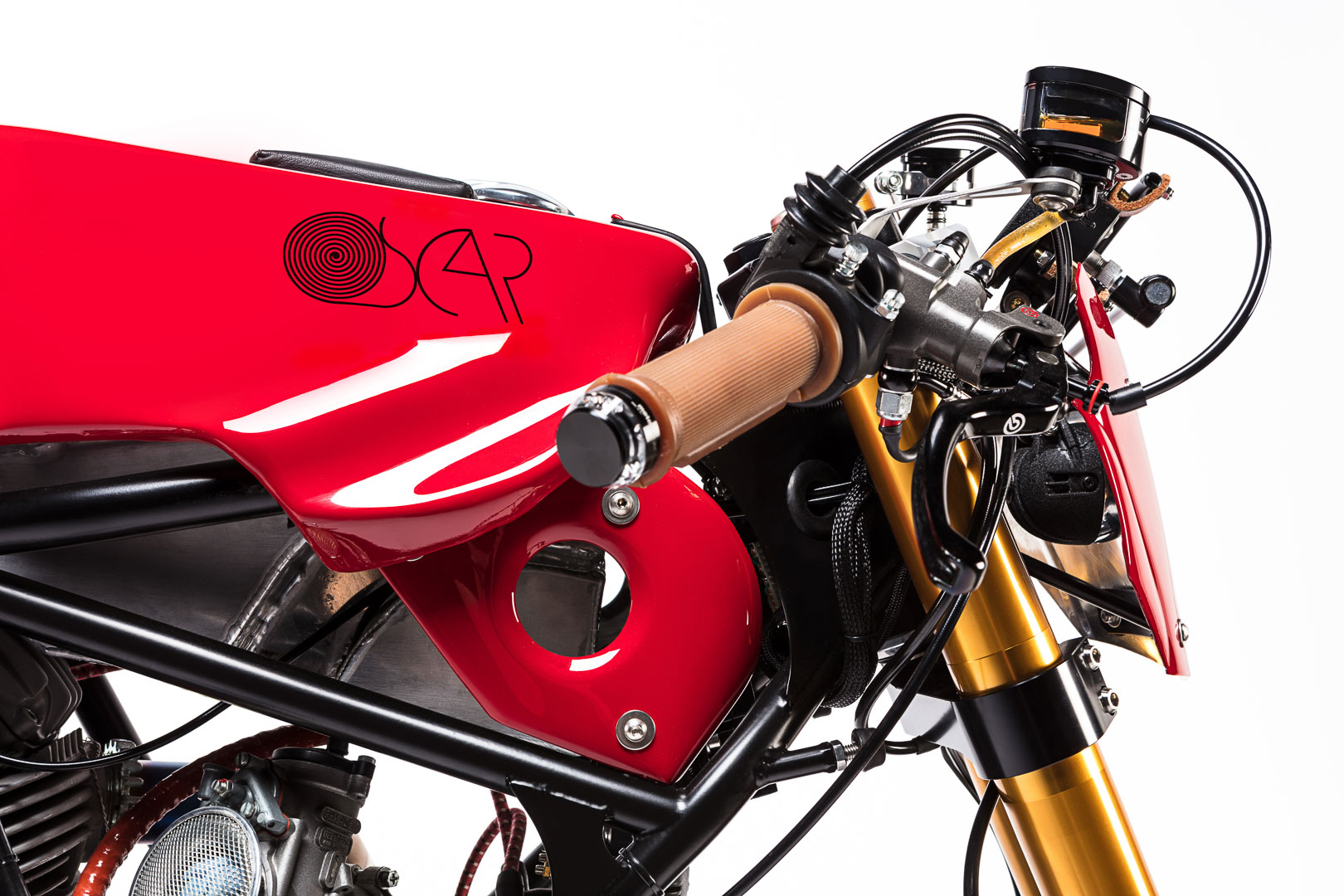 Like many bikes of this calibre, it's inherently beautiful right off the showroom floor. From there, the builder can create endless possibilities. 
In this case, legendary craftsman Woolaway chose to accentuate what makes this model so appealing in the first place. It's flowing yet angular bodywork and ultra-minimalist ergonomics.