Yamaha set to bring an all-new cruiser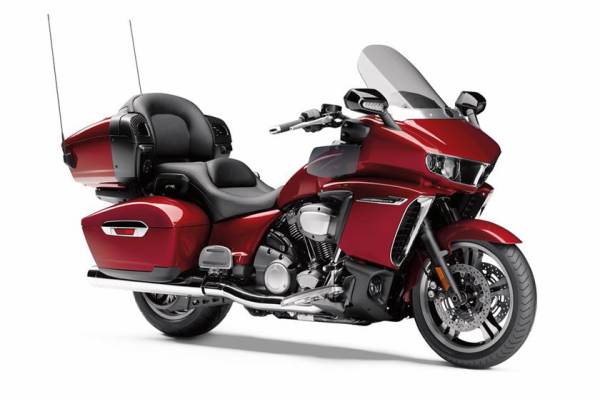 Unlike Kawasaki , the news from Yamaha doesn't seem to stop. And this time, the news is not about sports or the scrambler model. But it is all about the Cruiser model.
Yamaha's president Hidaka recently made there plans clear about there LMW MW-Vision. That is to arrive soon.
However, we now see the patent for its LMW VMAX System that was applied many a times and set to arrive soon on the motorcycle scene.
Luxury touring model

High sports model

Electric system (hybrid model
Perhaps the luxury touring model is a VMAX system?
Mysterious cruiser
" Unknown details of cruiser model information." There are also talks about mysterious Cruiser.
Now, if we see, Japan has a Bolt cruiser from Yamaha. 

Europe gets XV950R cruiser that is Bolt R spec. 

The USA gets VMAX, Bolt, and Dragster 250.
Looking at the trend in the United States about three years ago, there were large cruisers. 
However, during the recent past, we are not able to see that extensive lineup as it has decreased considerably.
If we think about the new Cruiser that Yamaha plans for, then our thinking direction goes towards Bolt. 
Will Yamaha bring the Bolt EURO 5? Or we see the return of the VMAX? If Yamaha brings the VMAX Trike, it has to be EURO5.
So in both cases, whether Yamaha brings Bolt or VMAX Trike, it has to be EURO5. That again meant the engine needs to align with EURO 5 norms.
Now that also means Yamaha may want to resurrect the normal VMAX altogether.
Even if a VMAX trike or a new VMAX comes out, there is a high possibility that Yamaha only brings it in the USA.
Again this sounds interesting whether Yamaha uses the existing platform? Or there is a new platform that Yamaha plans to bring?
---
See Also 

Now 19% women own motorcycle
Yamaha's two cylinder turbo charging patent
Kawasaki's ZX-25R exhaust note
Moto Morini's new owner Mr.Chen talks