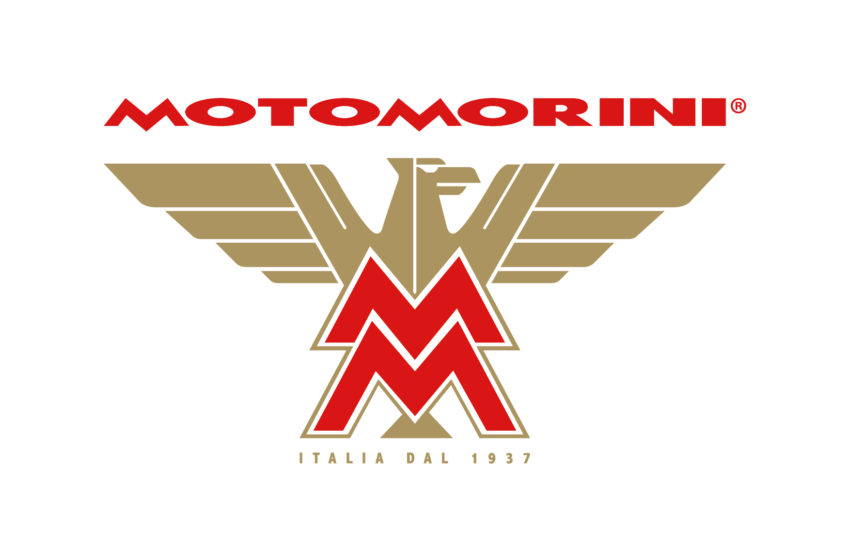 Interview : Moto Morini Owner Mr.Chen Huaneng Talks
There's an ongoing increase in Chinese involvement in many historic Italian brands, either through outright purchase or key supply deals, which even includes manufacturing complete motorcycles in China to more exacting European standards, exclusively for sale in Western markets.
Since Benelli was acquired late in 2005 by QJ/Qianjiang – now part of the massive Geely Auto empire of Mr.Li Shufu, owner of Volvo and, with 10% of the total equity, Mercedes-Benz's largest shareholder – Chinese manufacturers have made steady inroads into the Italian two-wheeled industry.
Alongside Benelli QJ's massive ongoing explosion of new models, and the consequent surge in production as it finally starts building an ever-expanding well-priced range of motorcycles conceived in Italy but built in China, its compatriot company Shineray has revived the SWM offroad brand, by taking over the former Husqvarna/BMW plant on the shores of Lake Varese to build a range of dual-purpose four-stroke singles there, supplemented by imported and thus inexpensive 440cc road bikes Made in China.
Conversely, historic 1970s brand Fantic Motor was completely relaunched in 2014, since when it has more than quadrupled production numbers to over 5,000 bikes this year powered by 250/500cc four-stroke single-cylinder engines built by Zongshen in China, then shipped to Italy where the complete bike is manufactured.
Five-time 125/250cc GP World champion FB Mondial on the other hand constructs its entire range of models in China, using the same Zongshen engines as Fantic, but in a very different kind of product. However, while all the various capacity motors used by these two companies were indeed manufactured by Zongshen in China, they were designed in Italy by the Chinese firm's joint venture partners Piaggio!
Now it's the turn of Moto Morini, which as announced on October 12 has been wholly acquired by China's Zhongneng www.znen.com aka ZNEN MOTOR, with a view to continuing production in at least the short term in its 3,000m² Trivolzio factory 20km/12 miles south of Milan, in the middle of the risotto rice fields.
Conversely, Zhongneng is based in the coastal city of Taizhou, 400km south of Shanghai and also the home of Qianjiang. Founded in 1987 by Mr. Chen Huaneng, who today is still Chairman & CEO of what continues to be a privately-owned company.
Zhongneng claims to be the only Chinese scooter manufacturer whose products have passed the onerous CARB/California Air Resources Board certification – a key qualification since its products are primarily manufactured for export, and sold in nearly 60 countries around the world.
Here is interview with Mr.Chen
Akash:  Mr Chen, please tell me more about your organisation Zhongneng.
CH:  I started my company in 1987 as a supplier for the motorcycle industry. We began to produce our own complete motorcycles and scooters from 1998 onwards.
Because we are mainly focused on export sales, we constantly invest in research and development, so much so that the Zheng Group is the leading Chinese company holding international certification – we have 65 European and 52 American certificates of excellence.
Our company occupies 240,000m² of factory space, with over 700 workers. More than 75% of our production is exported, and last year for example we manufactured around 160,000 units, made up of 40,000 units for our domestic market, and 120,000 units for overseas export under the ZNEN brand name.
Our main markets are Europe and the USA – we are selling 50% of our production to the European market, and 10% to the USA, and we are also present in the Middle East, South America and North Africa. 
Akash:  Do let me know how of these are EV models?
CH:  The electric scooter segment is growing very fast. In 2016 our output of electric scooters was around 10,000 units, then for 2017 18,000 examples, and for this year I expect almost 30,000 units. 
Akash:  Were all of these sold in China?
CH:  No, we don't sell these in our domestic market at all, because in China there are many manufacturers focusing on this, and prices are too cheap, so quality is lower. Our products are higher quality, so they are uncompetitive on price for sale in China. So, all our electric scooters are exported. 
Akash:  How many motorcycles as opposed to scooters did you produce in 2017?
CH:  Out of the 160,000 units, under 20,000 units were motorcycles, the rest scooters. Most of them are less than 200cc, and all with gasoline engines, not electric. 
Akash:  What was your intention to buy Moto Morini, which at present makes only large capacity motorcycles?
CH:  We could see that in China, in Southeast Asia, and also in Europe the sales of larger displacement motorcycles are growing very fast. 
We are an export company, so we must produce what our customers want. So we decided to purchase Moto Morini in order to continue selling and improving their existing range, and also to use the expertise of Morini engineers and designers to develop some new models with midsize engine displacement from 400cc up, including 500cc, 600cc and 800cc models.
We will expand the Moto Morini range considerably, but we will not consider any models smaller than 400cc. We will focus especially on middleweight models from 600cc to 850cc in capacity. 
Akash:  What type of engines will you develop for these models?
CH:  We must make sure that one of the engines is a V-twin, to recognise the Moto Morini historic tradition going from the old 3½ to the present Corsaro 1200, and the new Milano.
So we will develop a V-twin engine platform for certain types of models from 650cc to 850cc in capacity. Then alongside this, we will also have a different family of Moto Morini models with parallel-twin engines from 500cc to 800cc. All engines will be liquid-cooled with twin overhead camshafts and four valves per cylinder, and will be Euro 5 compliant.
Akash:  So will you use a different engine platform for different models of the same capacity?
CH:  Yes. So for sporting machines we will maintain the Moto Morini tradition with a V-twin engine. Keep in the same style. Whereas for a midsize Adventure tourer, we will use a similar capacity parallel-twin engine, which is more suitable for this type of machine. 
Akash:  When do you expect to start producing these new models, given that development of an all-new engine platform usually takes three years for other manufacturers?
CH:  In fact, last year we already began development of the first of these new engines, a 500cc parallel-twin. At the 2019 EICMA Show one year from today you will be able to see the first models using this, and we will begin mass production of these in June 2020. 
Akash:  That's quick! But Benelli QJ which is also Chinese-owned is having great success with their parallel-twin 500cc models like the TRK and Leoncino. Is this your reason for developing this engine platform?
CH:  Benelli's owner Qianjiang is our neighbour just 40km away from our factory in Wenling. But they purchased Benelli over ten years ago, and they took so long to develop new Benelli models!
We will be much faster, with same good quality that our company is known for. We think that for Morini, we need a maximum of three years to complete our desired new model launch targets.
Akash:  So you already began developing larger capacity motorcycles even before purchasing Moto Morini?
CH:  Yes, but we realised we must have European expertise in styling our machines, and in developing larger capacity engines.
So we looked for a partner, and then we found that Moto Morini was available to purchase. We began negotiating with Mr. Jannuzzelli the previous owner halfway through last year, and we are very pleased we could complete the purchase of such a historic Italian company from him.
 Akash:  In spite of being over ten years old in concept the Moto Morini 1200 Corsaro motor is still a fine design, with excellent performance and Euro 4 compliance.
But it still has a cable throttle, so no ride by wire digital engine control, which means you cannot develop different riding modes for it, nor the electronic rider aids customers now expect.
Do you plan to redevelop the Corsaro engine to have electronic control systems? 
CH:  Yes, we will address that issue, because it's difficult to pass Euro 5 requirements unless we do so. We already talked about Euro 5 yesterday with our Moto Morini technical staff, so we will start this development aspect now. 
Akash:  Do you plan to relaunch other Moto Morini 1200 models of the past, like the Granpasso adventure tourer, or the Street Scrambler? 
CH:  Physically, the Moto Morini Granpasso is too big in size, so that unless you are a very tall person it's hard to feel comfortable on it. We will make it smaller, and also make a new Scrambler, also smaller than the original one so that it's a better bike for more people to use in urban situations. 
Akash:  Moto Morini has been making electric bicycles quite successfully for city use. Do you plan to continue doing this, and also, with your electric expertise, maybe Moto Morini electric scooters or motorcycles?
CH:  Yes. For sure, we have such kind of plan, and this will be a strong direction for the future. 
Akash:  Motorcycles, as well as scooters? 
CH:  We are considering making both of them, but this is not yet confirmed. We must discuss this with our colleagues at Moto Morini to decide the right strategy.
One path might be to use our existing electric scooter platform, but to clothe it with distinctive Morini Italian styling. But we will definitely expand Morini's electric offering, besides the very exclusive electric city bicycles they made until now.

Akash:  Will you continue to manufacture Moto Morini motorcycles in Italy, or will you do the same as Benelli QJ, and undertake development and styling of each new model in Italy, for manufacture in China at reduced cost, for a lower retail price?
CH:  The entire design process of future Moto Morini models will be undertaken in Italy, and the 1200cc models will continue to be manufactured here, perhaps with some parts made in China to reduce costs, and allow us to offer the bike at a lower price. For the 800cc V-twin range, probably we'll source components from different countries around the world, including China, and will assemble them here. 
For the 500cc parallel-twin models, I didn't decide yet where to manufacture these. It all depends on cost, since this is such a competitive capacity segment in terms of price.
If we can hold down costs sufficiently, probably we can consider producing them here in Italy. But if the cost is too high, maybe we must move to produce them in China. To produce here in Italy, sometimes the cost is too high. 
Akash:  Do you plan to sell Moto Morini products in North America?
CH:  Yes. We will sell Morinis in the USA, but not the current 1200cc models. I'm looking at entering the American market from June 2020 onwards with the new products we will be developing between now and then, specifically the 500cc and 800cc range.
Akash:  But to do that, you must first establish an American dealer network. When will you start work on this?
CH:  The USA is already one of our main markets, because we are selling a lot of scooters and small motorcycles there, so we know it quite well. I think we can build our dealer network very quickly.
Akash:  How about developing markets like India – what are your plans for them?
CH:  Countries like India will be in the future. Right now, our main target markets for Morini are Europe and the USA. We may also consider Australia, too – we already made some preliminary investigations there.
Akash:  What are your plans for the existing Moto Morini factory at Trivolzio? Do you plan to expand it? 
CH:  In the short term we will maintain the factory as it is, if necessary adding to the workfare as we intensify development of the two new engine platforms. Once these have been launched, we will decide if we need to enlarge it. We already checked and there is room for development right next door to it. But, step by step!
Photo credit: Beppe Vertemati