Ahead of 2021 Dakar Rally KTM completes shakedown test
Held in the Middle East for the second consecutive year. And celebrating its 43rd edition, this year's Dakar Rally looks set to challenge all competitors from day one.
Following the short 11km Prologue, riders will face 12 demanding stages. Totalling 7,646km, taking them through some of the most challenging terrains Saudi Arabia has to offer.
Delivering a completely new route for 2021. The event organizers worked hard to create a race that further tests all competitors' navigational skills.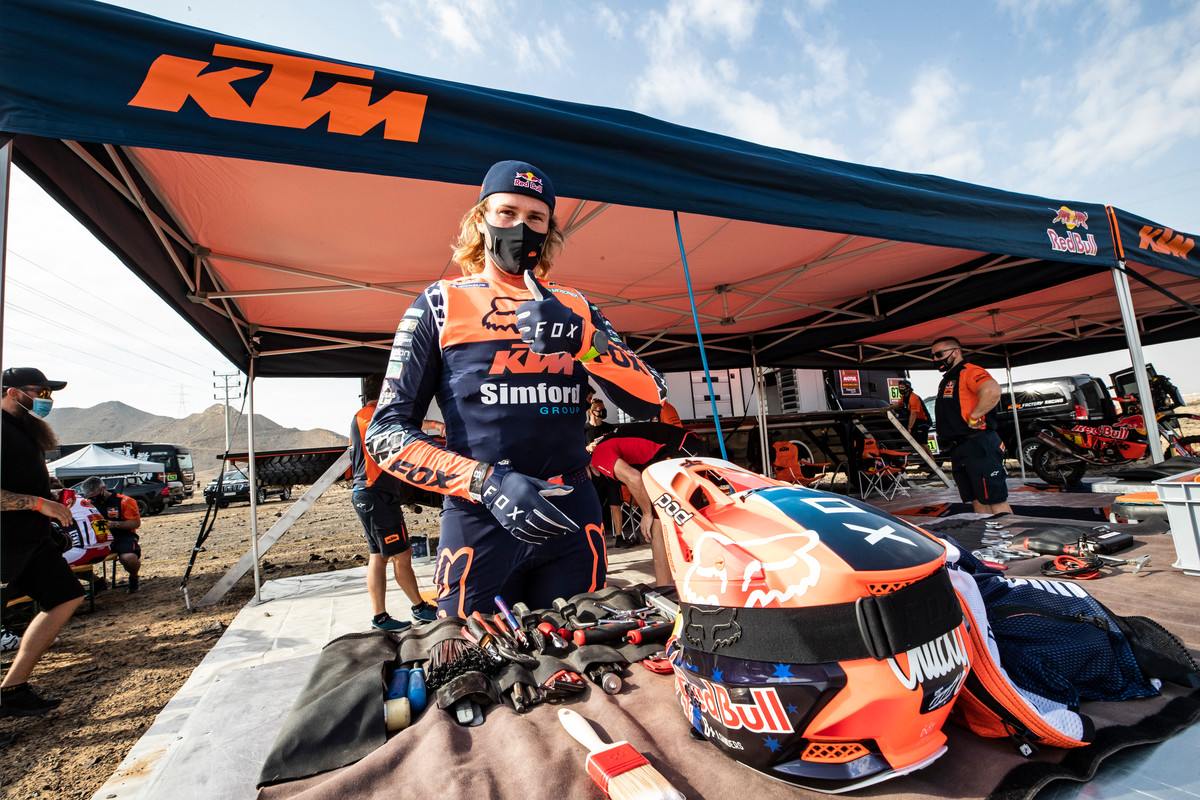 Average speeds across the 4,767km of timed specials will also be reduced. With the stages expected to comprise slower, more technically demanding terrain.
In the interest of safety, new regulations have also brought in for this year's race, including tires restrictions.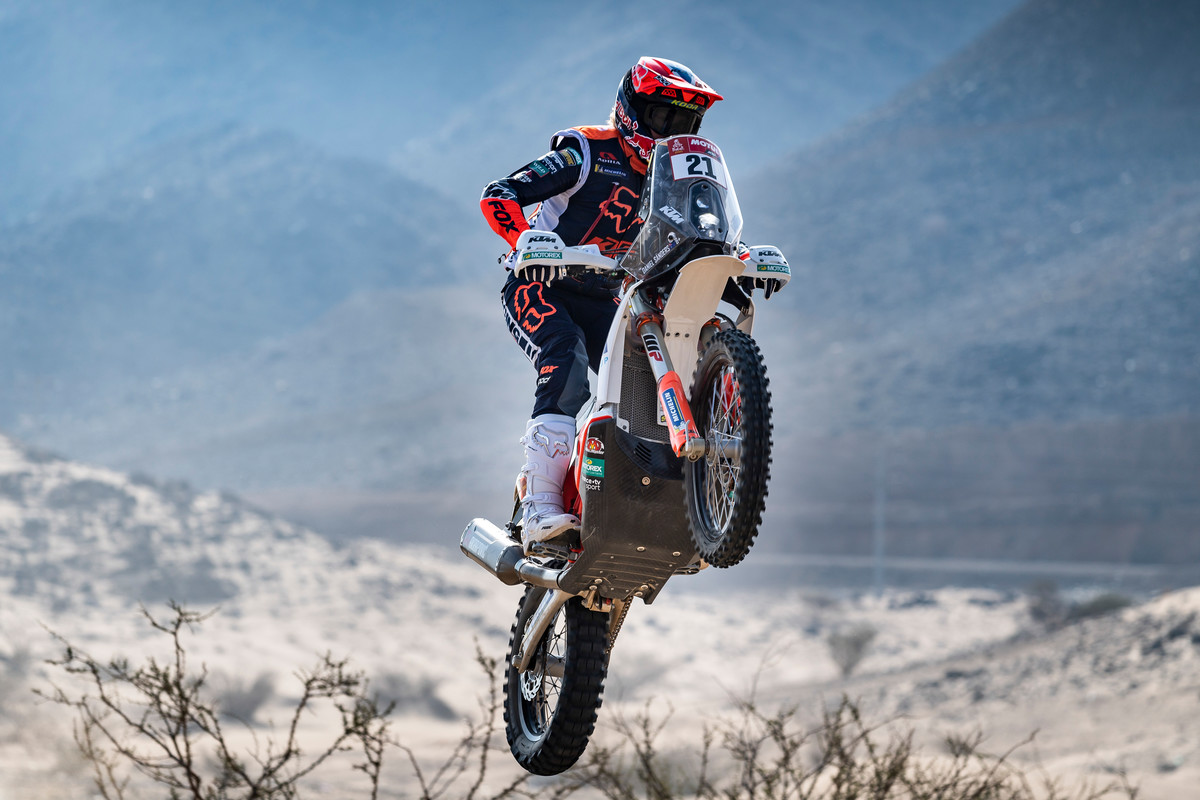 An audible warning system that will notify riders of dangers ahead while racing. And airbag jackets are also becoming compulsory.
The three Red Bull KTM Factory Racing riders already enjoy a considerable amount of rally experience. All three are former Dakar winners – together with knowledge of racing the Dakar in the Middle East.
Toby Price, Matthias Walkner and Sam Sunderland are fit. And fully motivated to take on the upcoming race and have their sights set on securing strong results.
KTM Factory Racing's Daniel Sanders has only contested one cross-country rally in his career and comes into the 2021 Dakar as a relative rookie.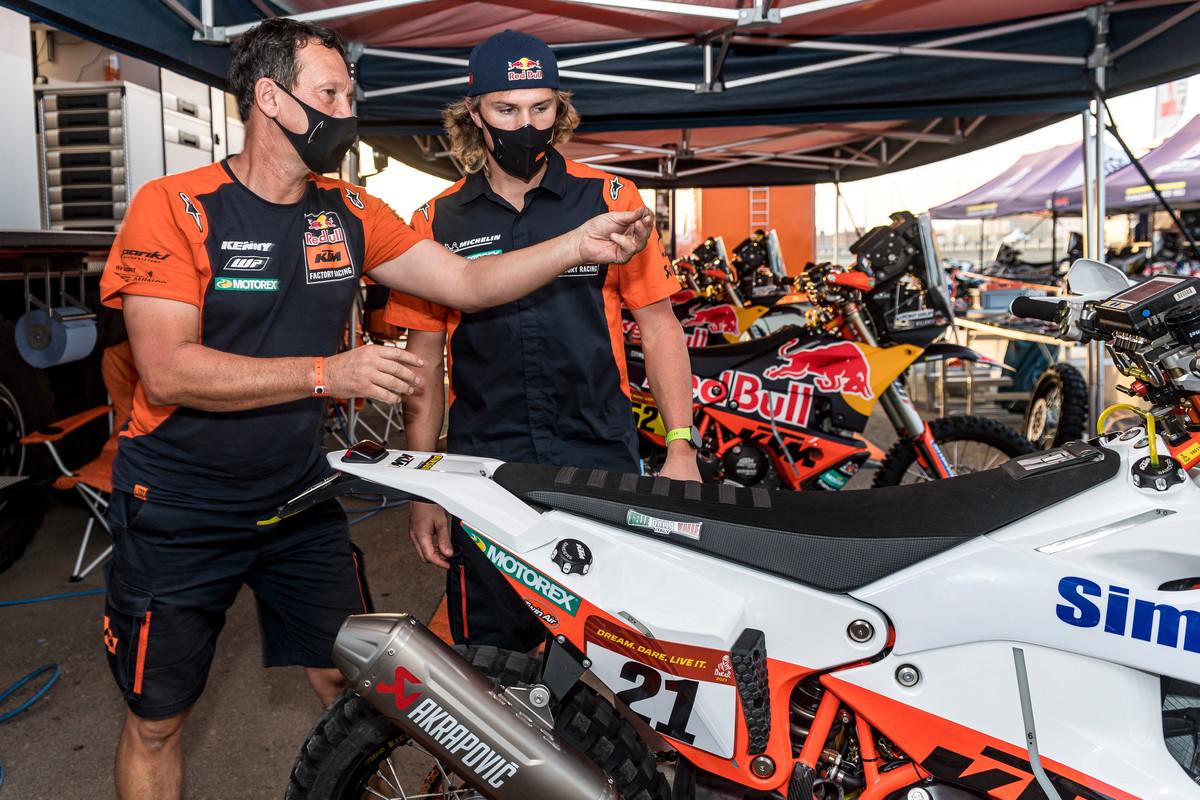 Nevertheless, the team's junior rider has shown great maturity. And speed on the run-up to the race and aims to complete the event with a solid finish.
You can watch the Dakar Rally online on multiple channels in respective countries.
USA – NBC Sports, Sling TV.
Africa – SuperSport.
The Middle East/North Africa – BeIN Sports.
Latin America – Fox Sports.
EU – Eurosport.
France – France TV (free).
Australia – SBS (free).
Germany – ZDF.
Quote
Jordi Viladoms – KTM Rally Team Manager: "Things are going well here in Jeddah. It has been challenging for the whole team to get here with the various restrictions and tests in place, but we're 100% ready for the race now.
The Shakedown was extremely positive, and although the terrain wasn't quite what we expect to face in the rally.
All riders were immediately up to speed and felt comfortable on their bikes. We now just have to complete the final administrative and technical checks and then we can finally go racing!"
Following the short Prologue on Saturday, January 2, the 2021 Dakar Rally starts with the 623km stage one on Sunday, January 3 from Jeddah in Saudi Arabia. The event consists of 12 full steps, covering 7,646km, with the finish also taking place in Jeddah, on January 15.