BMW Motorrad's R1800 basic cruiser is spied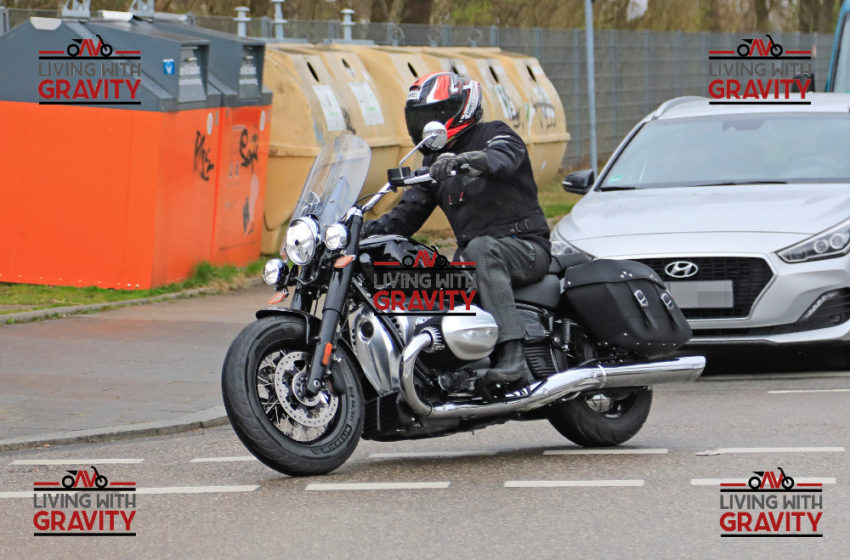 LivingWithGravity caught the spy shots of the BMW R 1800 basic cruiser. 
BMW Motorrad is the motorcycle division of BMW (BMW Motorrad) announced on March 9 that the new cruiser bike BMW "R18" will be world premiere on April 3.
The R18 is a commercial version of the concept bike, a concept bike announced by BMW Motorrad in May 2019. 
The Concept R18 is a custom bike developed by BMW Motorrad with classic design icons, focusing on the future of boxer engines that began in the 1960s.
The BMW R18 comes with with a two-cylinder boxer (horizontally opposed) engine called "Big Boxer" newly developed by BMW Motorrad.
1800cc 2-cylinder boxer with the largest displacement in BMW history
The newly developed two-cylinder boxer engine has a displacement of 1800cc. For BMW Motorrad, it is a two-cylinder boxer engine with the largest displacement ever.
Its appearance is conscious of BMW Motorrad's flat-twin engine. The latest air cooling system and oil cooling system are adopted.
The new big boxers are air-cooled and have large ribbed cylinders and cylinder heads. 
The engine alone weighs 110.8kg, including the gearbox and intake system. It has a vertically divided aluminum engine housing.
Like the crankshaft, the two connecting rods with the I-shaft mounted on plain bearings. 
The cast aluminum piston has two compression rings and an oil wiper ring. Coated are cylinders with Light metal cylinders.
Maximum output is 91hp
The new "Big Boxer" has structural features such as OHV valve drive, a separately designed engine, and transmission housing. The bore is 107.1mm, and the stroke is 100mm.
The maximum output is 91hp / 4750rpm, and the maximum torque is 16.1kgm / 3000rpm. It is designed to draw more than 15.3kgm of torque in the range of 2000-4000rpm. 
It enables a large traction force and, combined with a large flywheel, realizes a smooth running feeling. The maximum engine speed is 5750 rpm, and the idling speed is 950 rpm.
BMW Motorrad will unveil the BMW R18 on April 3. "BMW Motorrad had set a new sales record for the ninth consecutive year in 2019.
By entering the cruiser segment with R18, it will be the number one in the global premium motorcycle market, " said Marx Schram, head of BMW Motorrad. We will pursue growth strategies to achieve our goals. "
---
Read More
Do we see end of Suzuki scooters?
All about BMWs R1800 c engine
Benelli brings few models in Japan
2020 Honda Grom to get new bold paint schemes
BMW's Teaser 1