Bottpower's intrinsic kit for Yamaha MT09 and XSR900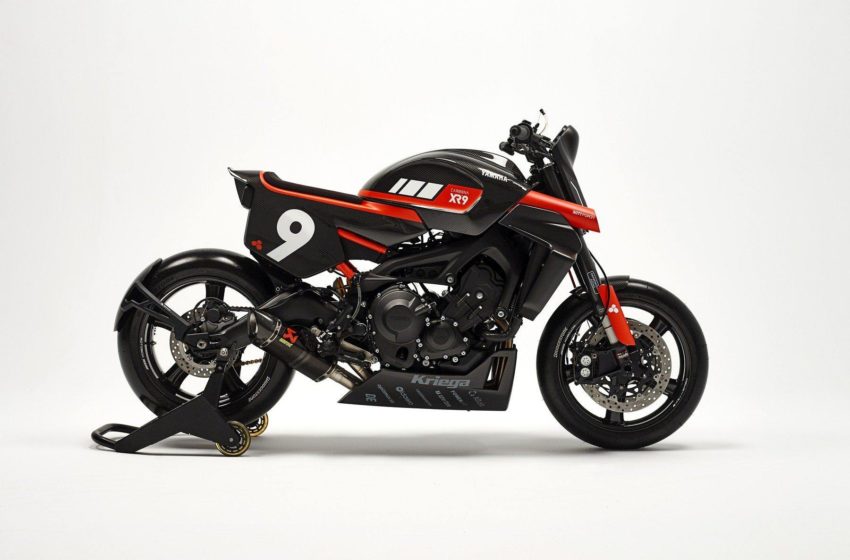 Bottpower has created what we can see one of the fascinating kits for Yamaha MT09 and XSR900.
Created in partnership with Yamaha Europe the XR9 Carbona kit falls under their Yard Built program.
The Kit
The XR9 has been conceived based on the experience gathered at the iconic Pikes Peak race back in 2017 when Bottpower won in two categories and finished fourth overall. 
The idea behind the XR9 is to create a type of motorcycle with a high level of performance riding on open roads.
As it happens with most Bottpower bikes, the XR9 has a slight touch of flat track aesthetics, with a modern and aggressive stance.
The BOTT XR9 kit allows any customer to convert a Yamaha XSR900, MT 09 or Tracer, into an XR9 Carbona.
The kit comes made by several main assemblies and a bunch of extras and unique parts. In this way, it is possible to customize each motorbike with an outstanding level of detail.
The basic kit has four main assemblies: Front plate, fuel-tank cover, seat, and radiator covers.
The front plate includes 2 LEDs that act as DRLs (Day running lights).
The fuel tank cover is carbon fibre. It includes two air intakes, also made in carbon fibre, which feed fresh air into the airbox area.
The carbon fibre seat assembly includes the seat pad (which has a base also made in carbon fibre and upholstered in Alcantara). 
The tail is formed by a carbon fibre "salad box", which houses the taillights also work as signal lights.
Finally, the radiator covers assembly has integrated winglets and two headlights (low and high beam).
Each assembly includes the necessary bolts, cables, to mount and connect everything.
To conclude, the Bottpower has come with a kit which is not intrinsic but eloquent. And the equipment is essential for any Yamaha fan who would like to convert there standard MT09 and XSR900 into a more stylish and futuristic bike.