Electric : Bltiz eyes Europe and India as potential market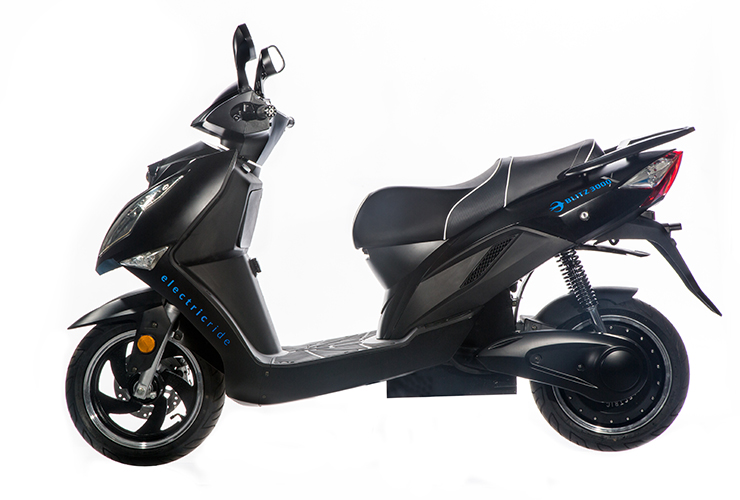 Bltiz Motors based in Tel Aviv, Israel provides electric commutation products is looking to expand in potential markets in Europe in India.
Founded in 2012 by Raphael Moszynski and a group of engineers, BLITZ has developed the cutting-edge, clean energy and cost-efficient transport solution for the last mile industry.
All BLITZ scooters are designed at its research and development centre in Tel Aviv, where innovative battery technology and robust design are combined to create the ultimate emission free electric scooter.
BLITZ has created an easier, cleaner and more cost-efficient means of transport for the last mile market. A full-service solution, including a 24/7 customer service centre on hand to support in the operations, insurance, branding & maintenance of your fleet.
Today BLITZ scooters have driven over 20 million kilometres for both private consumers and corporations leading last mile delivery – including Domino's Pizza, McDonalds, Pizza Hut and Post Office – saving our riders 95% in overall energy costs.
There new model Blitz 3000 is perfect companion for roads.The Blitz3000X is the perfect scooter for the city rider. It is narrow, high from the ground and has a flexible steering wheel enabling you to flow through the traffic and in narrow streets.
The 100% electric Blitz3000X is fitted with the latest sin-wave controller technology from Europe which is very powerful with high torque and fully noiseless – providing you the best 100% electrifying experience!
CEO of Blitz, Raphael Moszynski, said: "A scooter with exchangeable batteries fully solves the "range anxiety" for riders. This is a perfect solution for business customers who own scooter fleets for deliveries. In principle, two scooters with three batteries can travel continuously without having to stop and charge the scooters themselves.
This is a significant breakthrough compared to the other vehicles currently available in the global market. And we are proud to announce that the early registration for BLITZ 3000X has already aroused tremendous interest among many existing and new customers, placing BLITZ as a leading brand in the electric transport market."

With your smartphone and the BLITZ App, you have full control about this fast electric scooter. Stay connected wherever you are. From fleet management to monitoring driver behavioural data, the BLITZ App puts the power back into the palm of your hand and takes your ownership experience to the next level:
Customised historical reports summarising data per item
Remote vehicle management and diagnostics
Full fleet management capabilities
Individual BLE ignition chips and completely keyless
Real-time GPS tracking (including location, driver name, speed, distance, driving conditions, etc.
---
Source : Blitz Motors
Blitz App

Battery

Blitz 3000X

Battery from inside

Blitz 3000 with delivery box

Blitz 3000X