Honbike | Urban Transport Simplified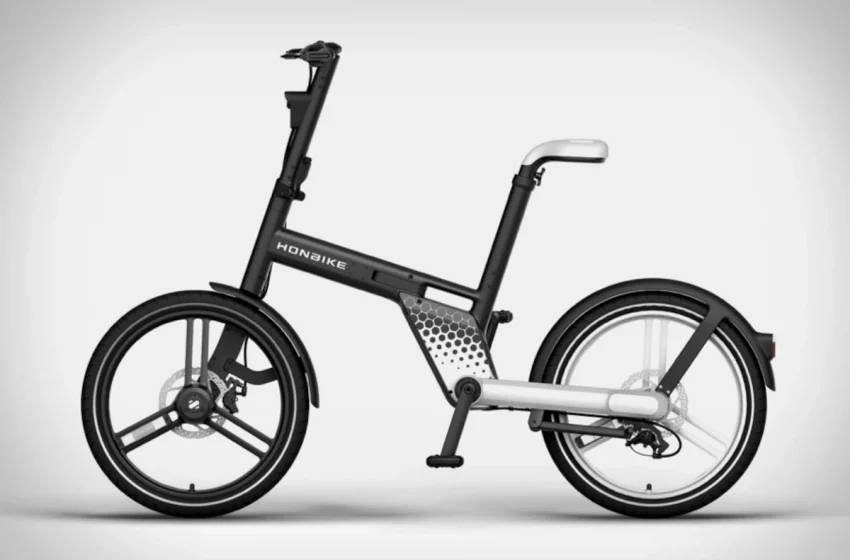 Honbike is a folding eBike and can take you efficiently to the office and back, but you can also ride it while travelling or touring the city. 
Today more and more people decide to leave the noisy and dirty fumes of cars and try something quieter, lighter, and cleaner, such as eBikes.
Revolution
Honbike is revolutionizing the folding eBike sector by developing the folding integrated hub motor and shaft drive system. 
This system is based on existing technologies and offers an affordable solution for those seeking an eBike that's light, compact and straightforward to use without sacrificing performance. 
Like many other eBikers, if you are passionate about cycling, the makers of the Honbike, with their relentless drive, have challenged themselves to find the perfect balance. 
They created a new product designed to deliver all of the advantages traditional bikes do while overcoming the unfortunate limitations of all other folding designs available today.
With an all-new 2022 model, Honbike is one of the most innovative eBike companies around. It features a shaft drive instead of a chain, which provides more consistent power when going up hills. 
The bike's overall design is also awe-inspiring, with multiple award-winning bike designs.
The award-winning Honbike features a 250W hub motor that allows riders to pedal forward and backwards.  
The seat can accommodate 5'2″ and 6'6″ tall riders.
Smart ebike
When you ride an e-bike, you want to climb hills without slowing down. But the way current electric bike technology works means you have to constantly goose the throttle on a mountain, which is exhausting and doesn't get you anywhere. 
Honbike's innovative Smart Uphill System solves this problem. It automatically adjusts your bike's transmission as you ride up a hill. And allows you to focus purely on your workout while also enjoying the beautiful scenery surrounding you on your journey!
You can break down Honbike into a few main modules. Compared to other regular ebikes with over 250 components. Honbike only has 57. Fewer parts mean fewer repairs and fewer problems.
The Honbike ebike arrives with a 39 km (24.8 miles) range and gets an LCD console with an ambient light sensor that automatically adjusts the brightness.
You can check more details of this ebike over here.