Honda Blackbird CBR1100XX concept by Kar Design Koncepts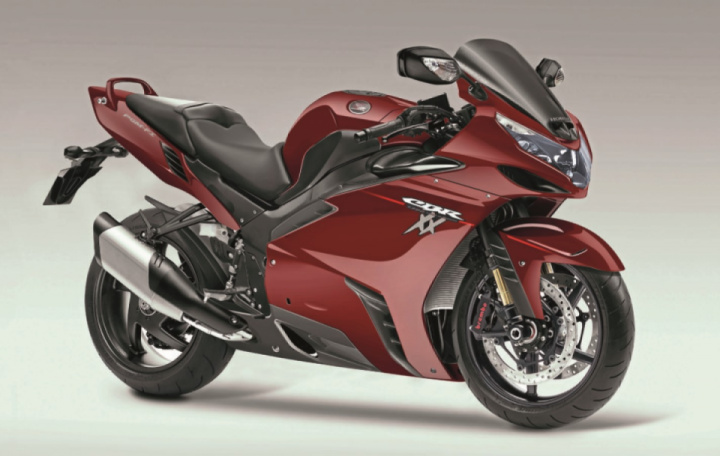 Birth of CBR 1100 XX
In 1997 Honda CBR 1100XX Blackbird was born. Nearly the CBR 1100 XX came under the category of Sports Tourer with no so intimidating stance. The CBR 1100 XX took the place of outgoing outdated CBR1000F.
Honda's entire objective to bring CBR 1100 XX on the scene was to get a competitive model to stand again the Kawasaki ZZ-R1100. The ZZ-R1100 nearly had a top speed of 176 mph (283 km/h) and was regarded as the fastest tourer on the planet.

However, things changed for Honda when CBR 1100XX Blackbird came on the scene capable of achieving the top speed of 180 mph (290 km/h).
Specs of Honda Blackbird
CBR1100XX
4-cylinder in-line liquid-cooled engine with 1137 engine.

Honda CBR1100XX Blackbird carried 164 hp of power with 124 Nm of torque.

The engine was capable of achieving 7250-10000 rpm.

During the last few years the CBR 1100XX underwent many changes few of them were Speedo, fuel injection added.

Now we see the entirely new concept from the Kar Designs.
The Concept
The Kar Designs concept looks sleek and compact with Brembos at the front and possibly at the rear as well.
The exhaust looks very tidy and overall goes with the entire package.

The headlights are typical Honda style headlights and expect them to come with LEDs. The rider and pillion seats are too stylish, and we see that they are made of high-quality leather.

Paint schemes are beneficial. We give thumbs up for this concept from Kar Designs and hope to see this in production.
---
See Also 
Honda CBR 600 RR may soon hit the market.
What Alex Marquez means to Repsol Honda?
Was Kawasaki planning for ZX-4R?
Zarco doesn't appear in 2020 entry list
2020 Honda CBR1000RR