MotoGP : Profile of the Week – Wayne Gardner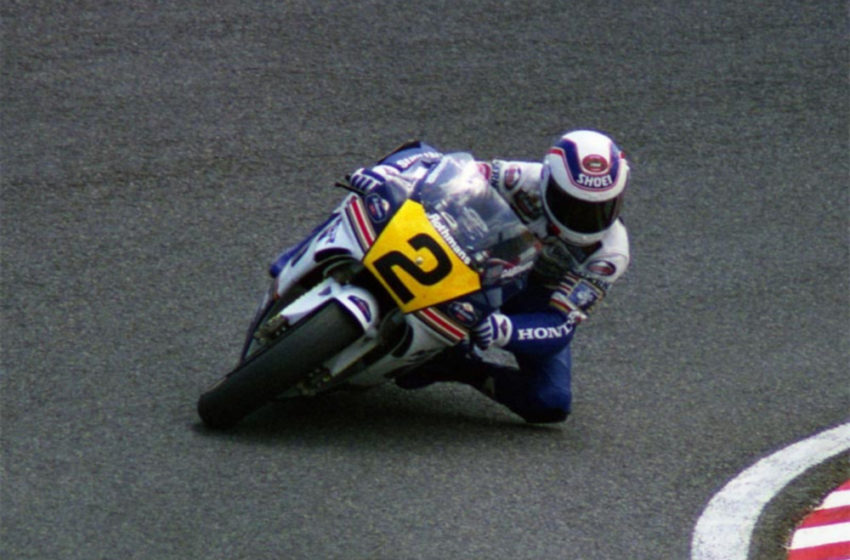 1987 Australia : Wayne Gardner is coming out of the airport . " The recognition that you get from Australia, particularly when i arrive after a time when i won the championship as an first Australian is huge in Australia .I was on the front of Newspapers, there was a day parade in hometown.When i was in vehicle there was lots of media.
There were people lined up on the motorways and waving, and there were people lined up on the streets which was one hour a way  waving you know with ballots. It was just amazing and then we got to my hometown Wollongong there was big presentation, it was just a huge party .
I think it was 20,000 people there and you know the pride from my hometown it was immense and it was really nice to come home as a first World GP 500 champion.
From MotoGP video .How Doohan & Gardner changed the game.
Arguably Wayne Gardner is one of the best MotoGP rider during the 90's era. The statistics says it all with 18 victories, 52 podiums and 1987 premier class title and that too was when 500 cc factory bikes were tough to ride.
All through his career on track that lasted from 1983 to 1992 Wayne Gardner was faithful to Honda.His competition was with other legeds like Kevin Schwantz, Freddie Spencer, Wayne Rainey, Mick Doohan, Eddie Lawson and Randy Mamola.
NSR500 was not easy to ride and it gave hard time to Gardner but he tamed it eventually and that also involved close dual with Lawson in 1988 but Gardner did not gave up easily and stood second on the podium. From 1989 and 1991 his career was involved with injuries.
However on Phillip Islands he took victories during 1989 and in 1990.In 1992 Gardner bid adieu to one the closest sports to his heart at British Grand Prix.
---
Video Source : MotoGP
Photo Credits : Facebook Wayne Gardner
Cover Photo Credits : Wikipedia