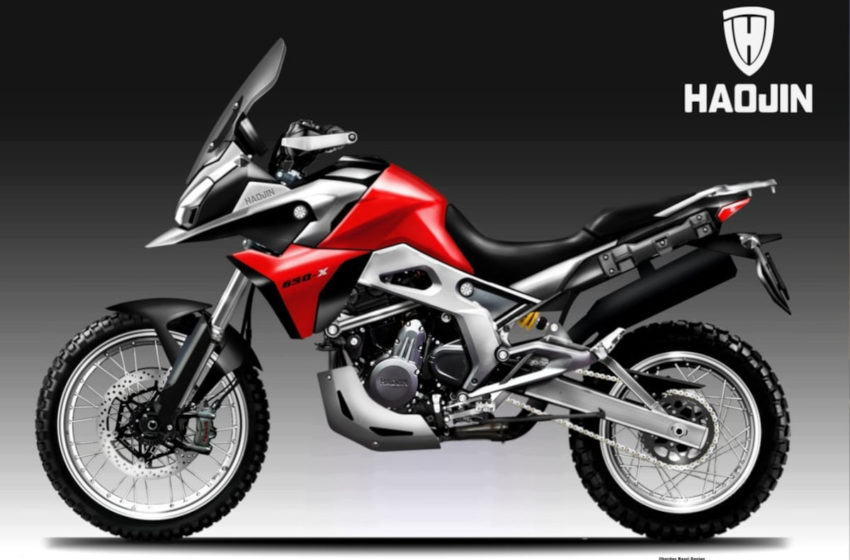 Oberdan Bezzi fills the gap for HAOJIN with HJ 650 -X tourer concept
It's a fact that the most popular motorcycle category at this time is either cross-overs or adventure, you want to say.
It happens for any cylinder, but it's an undoubtedly significant commercial. And critical success for average cylinder models around 650/700cc. 
In the face of an affordable price for less sophisticated realizations.They offer a lot in terms of appearance and ease of use and fun.
It has caused a lot of Asian producers to hurry up to produce various proposals of models equipped with the motorization of this cover. But with significant and unstoppable look travellers. Or even recently from the machine the rally/ raid.
Of course, the first realizations seemed to be caricatures of the most famous European and Japanese models, but now.
Thanks to the involvement of the most extensive Western planning studies. Many cases begin to present very into products sensational and pleasant. Both for the domestic market and for export.
HAOJIN is a Chinese brand unknown to us that proposes a wide range of utility motorcycles and small-cylinder scooters. 
However, it will probably have to convert like all the Houses in that region of the world. Part of its production Ion at the making of the most voted motorcycle in the funny looking. And Sporty than the one directly from individual means of transportation.
The HJ 650 -X
The HJ 650 -X that we propose precisely has no affiliation with official sources or direct involvement of the House.But that is only the result of our independent thinking. Although it has plausible features, it would be a well-structured 650cc liquid-cooled bike. 
As it happens for the road model of the same House. Its technical part comes directly from a well-known model of a Jap Brand that has green as a distinctive colour.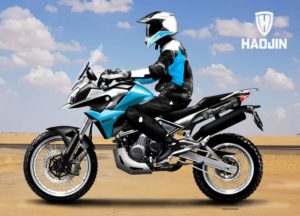 Ergonomic measurements suitable for all sizes, very well equipped at the level of components.With an aesthetic suit that presents itself personal and attractive even when interpreting the canons of the category. 
A tank of suitable capacity, a comfortable saddle for two.And the possibility of charging high data from side bags and the aluminium trunk.
Would have all the necessary features for a small/big globetrotter. And a motorcycle that we can use daily with satisfaction.
A motorcycle that could make the Chinese House's debut. Among the top-level motorcycle manufacturers with a heavy, well-conceived.
Pleasant and solid vehicle could be an alternative with a profitable purchase price on vehicles more prestigious brand analogues but more "salads".