Scoop: Kawasaki confirm that they are working on the electric bike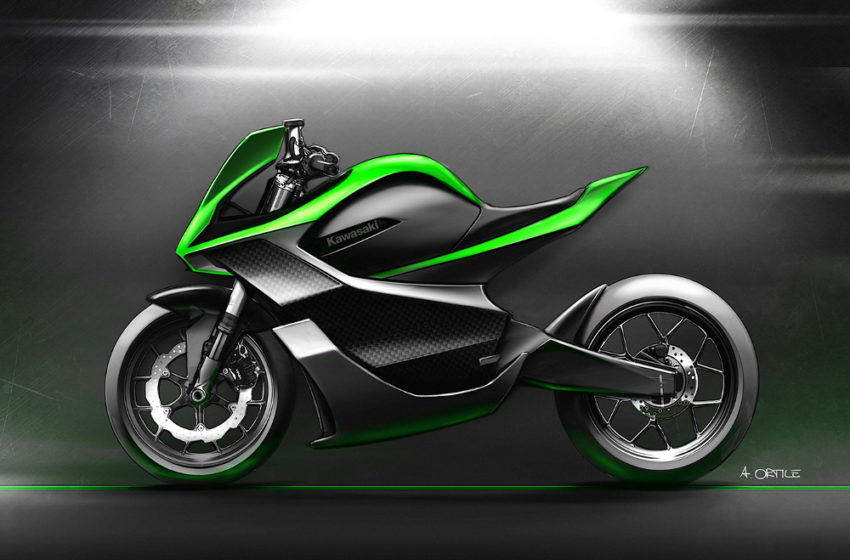 Kawasaki is taking the game to the next level. We have already heard Kawasaki buying Bimota. Kawasaki bringing a 250cc, four-cylinder sports bike plus a midsize supercharger.
Kawasaki buying Bimota is a huge impetus as it will change the way we look at Neo-Retro bikes. It all started at the beginning of the year 2019 we could hear the rumors of Kawa building the electric bike.
Then in the next month i.e in February a designer Andrea Ortiles design suggests more strong hints of Kawasaki coming up with an electric bike.
In the month of April 2019, we again saw all the big four Japanese manufacturers were to improve electric bike norms including Kawasaki.
And now our friends from MOTOCICLISMO interviewed Sergio Vicarelli, Sales & Marketing Director of Kawasaki.
MO: There are patents for electric motorcycles.

Sergio: I'm doing it. If a graphene battery is realized, it will be small and fast, so the electric bike will look good.


MO: How about a tricycle?

Sergio: There is a four-wheeled vehicle project. Coming to the market in the relatively near future.
Let us not forget that Kawasaki has also filed a patent for a hybrid patent for electric and petrol collaboration.