Yamaha's mobility of the future " TRI- TOWN " concept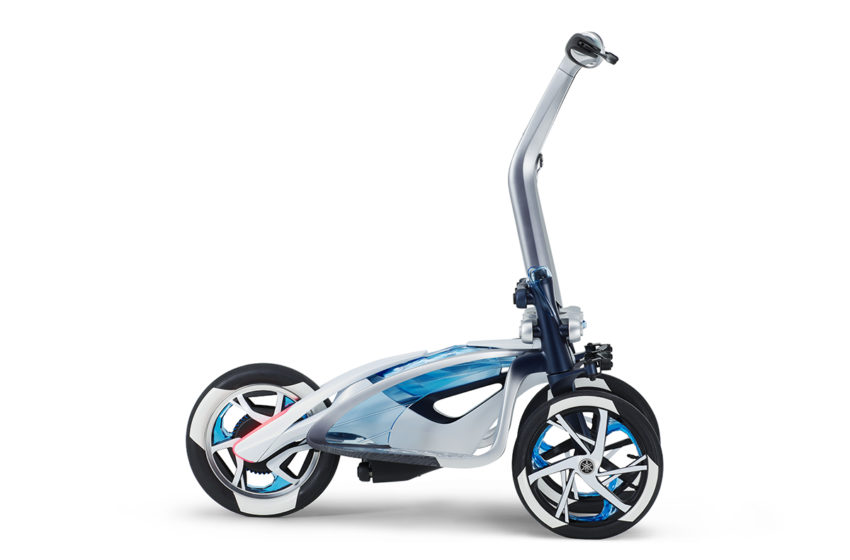 Yamaha's new mantra for Leaning Multi-Wheel (LMW) is "bikes that lean but don't fall. They call it the "TRI-TOWN," and our name won't be different than what Yamaha calls as it goes with the design and the concept.
This mantra comes from Yamaha's proprietary technology. As per Yamaha TRI-TOWN is fun to ride and has excellent comfort while riding it.
Inspired by Nature
The design inspiration comes from the word that we call " "Biomimicry". Biomimicry is something that imitates systems, models, and other components of nature like animals, birds.

Minutest details arrive from nature like skeletons of fish, wings of birds, the stance of the cobra, shells on the beach, the shape of leaves, and more.
If we see "The Ducati Zero Concept," that is the concept by three students Bart Heijt, Fernando Pastre, and Raquel Villani.
" The Inspiration comes from snake in attacking position which, when compared with the concept, looks very similar."
Again we are going back to the Yamaha concept. After making the curvy shape and frame of this concept, the design underwent rigorous checks and tests.
Logically the outputs of these tests are inputs to Yamaha. Using these inputs, Yamaha made this concept more sturdy and light.
If anyone takes a closer look at this concept, the entire package is stylish and sleek.
Without Cover
The most fundamental idea that Yamaha applied to this concept was not to cover the components of the design. That makes the design exposed or remains naked.
The entire aspect compliments the excellent TRI TOWN design and goes with the fluid motion of the concept.

The paint scheme is a light, bright blue color with a hint of silver, grey, and black.
The center of the front two-wheel displays the bold Yamaha logo. On the side of the rear wheels supposedly gets an indicator made up of an LED, and this indicator looks to be in dark pink color.
The front gets the light horizontal LED bar. Looking at it, we can't see it as a headlamp, but we can say it is an indicator.
LivingWithGravitys Take
The design is intelligent that draws inspiration from nature.

From the concept, we see that Team Yamaha has put much effort.

Design is futuristic too.
The critical question now we have  is " How will Yamaha change the perception of the motorcycle community as the concept is electric?"
Another question is When will Yamaha bring this in production?
---
Source : Yamaha
See Also 

Yamaha unveils the 2020 WR 155 r 
Yamaha EWC team is ready for Sepang
NIKEN goes under the knife
Hades 1 Pure capable to produce 217HP