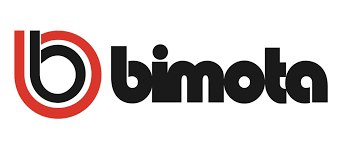 Bimota throws light on its future vision
About Bimota
Founded in 1973 in Rimini, Italy by Valeria Bianchi, Giuseppe Morri, and Massimo Tamburini. The company name arrives from the first two letters of the last name of the three founders.
Valerio Bianchi =Bi
Giuseppe Morri = Mo
Massimo Tamburini =Ta
The company is famous for its custom, and production motorcycles.
Tesi H2 – Side Angle
Rich Heritage
Bimota was born to compete, to produce motorcycles with a unique specification using high-tech components and design technology homologated for street use.
Successful Partnership
Last year we saw in one of the most significant collaborations in the history between two great motorcycle manufacturers. Kawasaki now has 49.9 % shares in Bimota.
Tesi H2 – Side Angle
Today Marketing Officer, Gianluca Galasso of Bimota, shares more about Bimota's Plan and Future Vision with us.
1. Let us know about your current projects/work?
Gianluca: We are completing the Tesi H2 project, prototyping the KB4 and designing alternative models for 2021 and 2022. Meanwhile, we are still organizing the new layout of the facility.
Tesi H2 – Front Left Side Angle
2. How do we see Kawasaki Bimota partnership moving ahead?
Gianluca: This is a very "clever" partnership for both of us, with the latest rules about homologation only a large manufacturer can stay alive, the costs for the homologation and even more for the prototyping and tests to accomplish the rules are expensive and for few parts, they require long-term tests.
For example, for the ABS, the set-up requires 6/9 months, which is a lengthy period.
Bimota can use the synergy of Kawasaki and can assemble its bikes with Kawasaki parts already homologated and tested, like the engine for example.
Kawasaki can provide to Bimota its background, and Bimota can give Kawasaki its skills to build handcrafted motorcycles produced in a few units for motorcycles enthusiasts.
Tesi H2 – Front Right Side Angle
3. KB4 is inspired by KB1. Do you intend to bring more retros linked to the past Bimota motorcycles like the modern 2 stroke V Due?
Gianluca: Retro segment is getting more and more popular, this is because the average motorcyclist in the western part of the world is getting older, and it attracts them with the style of their youth, one more limit for this segment of customers is the "fear" to manage motorcycles with more than 200hp.
At the beginning of the project, we conceived the KB4 as a "friendly" bike, size of a 600cc with the power of a 1.000cc and plenty of torque.
Our former customers always preferred the Ducati engines because of the torque and they were happy to go riding for miles and miles with one only gear in.
With the KB4 engine, we will again make it better. Only after a few style sketches, we changed the design to match with the latest trend of the market.
Will it be possible to homologate a two-stroke, for sure, Marconi (our C.O.O.). Will think about it! And maybe with the original idea of the 500 Vdue, assembled in a Tesi chassis (1993).
Tesi H2 – Rear Left Side Angle
4. Who is the designer of KB4 and Tesi H2?
Gianluca: Enrico Borghesan, he's works with Bimota since 2002.
5. And when do we see KB4 on the road?
Gianluca: Soon, the prototype must have already hit the road by now.
6. And will the KB4 arrive in a limited edition?
Gianluca: In the first batch you will see 200 KB4 copies being produced.
Tesi H2 – Beauty Shot
7. Do you intend to bring the KB4 with a race-specs?
Gianluca: The KB4 standard comes with race-specs like the Brembo, Ohlins, OZ, carbon fibre, billet parts.
Bimota has a racing heritage and we equip all the Bimota models with race-specs parts.
Or there will be only one standard KB4 variant?
Gianluca: We made Standard KB4 with race specs components, it will be possible to customize the colours.
Tesi H2 – Engine Beauty Shot
8. What are your racing plans?
Gianluca: Bimota was born as a race bike manufacturer, and we want to renew this heritage as we had 50 years ago. Now we will restart from the beginning in the Italian Championships.
9. Do we see Bimota bikes racing in higher categories like MotoGP or WSBK?
Gianluca: I hope so! But actually, we do not have any plan for this kind of activity.
10. Tesi H2, KB4. What next to do we see Bimota bringing electric bikes?
Gianluca: Nope! Bimota at the moment doesn't think about an e-bike with the actual technology could interest for its customers.

Tesi H2 – Engine Beauty Shot 1

11. What were the major challenges while developing Tesi H2 and KB4?
Gianluca: Weight containing, layout performances and design.
12. Do we still see Ohlins on the KB4?
Gianluca: Of course, Yes.
13. If not Ohlins, what is Plan B that you have in your mind?
Gianluca: We do not have a Plan B.
Tesi H2 – Engine Beauty Shot 2
14. Does Carbon fibre components at the rear on KB4 likely to increase the price of KB4?
Gianluca: Right from the beginning of the project. We already had a plan to use the carbon fibre components, so the retail price will include all the parts made by carbon fibre.
15. We have seen the successful inception of moto e and formula e by providing fast, exciting racing and showcasing new technology, do we see Bimota exploring these new technologies?
Gianluca: Not at the moment. An e-bike with the latest technologies is heavy, and this is not a characteristic of the Bimota motorcycles.
We will wait for new technologies which can allow a weight/power ratio similar to the actual product or even lighter.
Tesi H2 – Fuel Tank
16. Something like other forms of powering motorcycles, or rather an alternate power?
Gianluca: We do not have such a plan for an alternative source at the moment.
17. Post COVID-19, how do you see changes in the motorcycle market?
Gianluca: Numbers of motorcycles produced and sold are getting affected by the Covid-19, then I don't think the riding passion will be restricted by the Covid-19, rather it will rise because of the helmet and the single-seat opportunity, both of them will prevent the infection, and the riders in Italy are already aware of it.
Tesi H2 – Dash
18. How do we see Bimota five years down the line?
Gianluca: A healthy Italian craftsmanship company producing riding toys for men and women!
Source: Bimota
---
Read More
Scoop: Kawasaki confirm that they are working on the electric bike
Scoop: Second teaser of Kawasaki's upcoming mid-size Supercharger with a new frame
How will the next Kawasaki Ninja H2 be?
Alyen from Vyrus
How about Bimota Tesi H2 clad in Kawasaki Ninja H2 Carbon apparel?