Brumaire debuts its 4700w urban electric scooter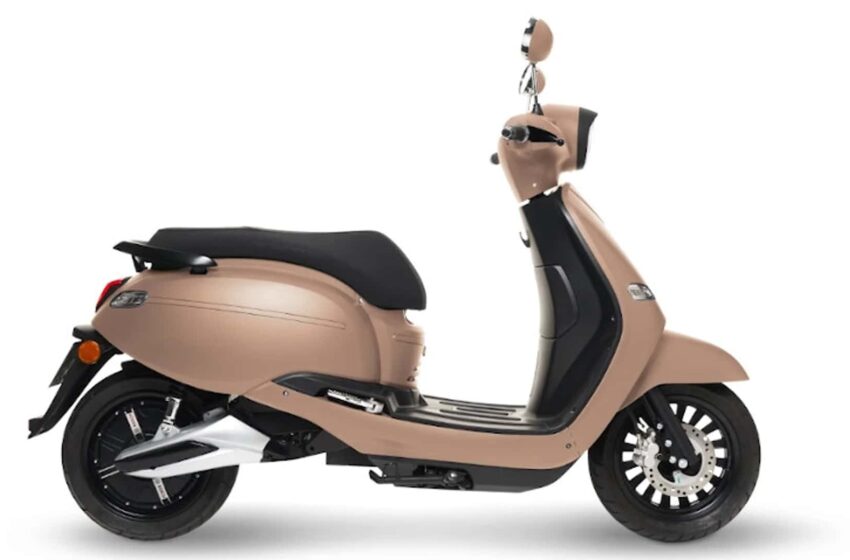 The resurgence of retro designs in the electric scooter industry is an intelligent move by manufacturers. It infuses a modern e-scooter with a touch of classic allure, making it a clever strategy. This trend is evident in e-scooters produced worldwide, such as Ola Electric in India and Horwin in Austria.
Read More: Honda plans to build a 750cc equivalent electric bike
4700W
I recently came across a new electric scooter French brand called Brumaire. Despite being relatively young and having been around for less than two years, they already have an impressive model called the 4700W. 
This model packs some awe-inspiring tech, and it all comes in a sleek, modern design with a classic scoot feel. I'm excited to see what this brand has in store for the future.
The Brumaire 4700W is an impressive electric motorbike with a powerful 4.7-kilowatt Bosch motor under the hood. With an output of 6.4 horsepower, it falls within the 125cc category, making it ideal for entry-level riders with A1 and B licenses in Europe. 
Electric
It has a top speed limit of 80 kilometres per hour (50 miles per hour), but its reverse function sets it apart, making it incredibly easy to manoeuvre in tight parking spaces. The Brumaire 4700W is an excellent choice for a reliable and efficient electric motorbike.
The battery is equipped with two removable 72-volt, 20-ampere-hour lithium battery packs, which offer up to 90 kilometres (56 miles) of range on a single charge. The batteries have a bit of weight to them, tipping the scales at 11 kilograms combined, but they're easy enough to remove. 
Charging the batteries is also pretty simple, as it only takes about five hours to charge via your standard domestic socket fully. The manufacturer, Brumaire, states that the batteries are good for about 600 to 800 charging cycles, so they should last quite a while.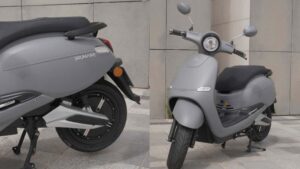 Standard components
Its components are standard, such as non-adjustable dampers, 12-inch front and rear wheels, and disc brakes with an energy-recovery system. 
Read More: Reservations open for 2024 LiveWire S2 Del Mar
It is also equipped with LED lights that illuminate the road ahead and a basic LCD instrument panel that keeps you informed. And if you're in a hurry to reach work, it has a USB port available that enables you to charge your gadgets while on the go.
The starting price for the Brumaire 4700W is 4,790 Euros, but you can get it for much less when considering the ecological bonuses and tax rebates. 
Additionally, there are several in-house add-ons that you can opt for, such as a GPS tracker, luggage options, and other accessories. It's worth considering if you're in the market for an electric vehicle.
Source: Brumaire