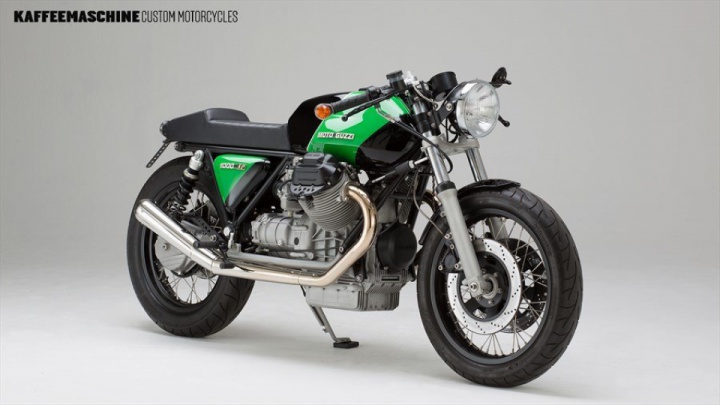 Custom : KaffeeMaschine creates custom " Machine 9 "
Based in Hamburg, Germany KaffeeMaschine is unique name they have studio to create custom motorcycles. V Block configuration has special place in peoples heart and that is how KaffeeMaschine has focused on.
This particular build is built by Wolfgang Altmüller from the German workshop,
Machine 9 is built on  1973 Moto Guzzi 750 S.
Configuration has a 1,000 cc twin cylinder engine and
Output is 76 hp.
Weighs 185 kg.
Paint scheme is different with two colors green and black and is something different for a Guzzi.As you wont see many Guzzi with these sharp colors.
It gets custom made two-seat saddle.
Blinkers are on the grips.
Aesthetics  by Wolgang are very sharp, neat and clean.
Idea was to make a custom that will look different without defying originality and that objective Wolfgang as rightly achieved in this custom.
---
Source : KaffeeMaschine