Droog brings new electric DM-017 V2 E-Fighter motorcycle
 Droog Moto has now electric motorcycle DM-017 V2 E-Fighter to offer.
And we did had few questions for them on the electric motorcycles to know more about what they thought.
Our electric talk with Droog Moto
Electric or Standard/ Combustion engine motorcycles, which do you prefer?
Max and Erica: We like both. Both types of bikes can create different types of riding experiences and build ideas. But if we HAD to choose, we'd go with the combustion engine.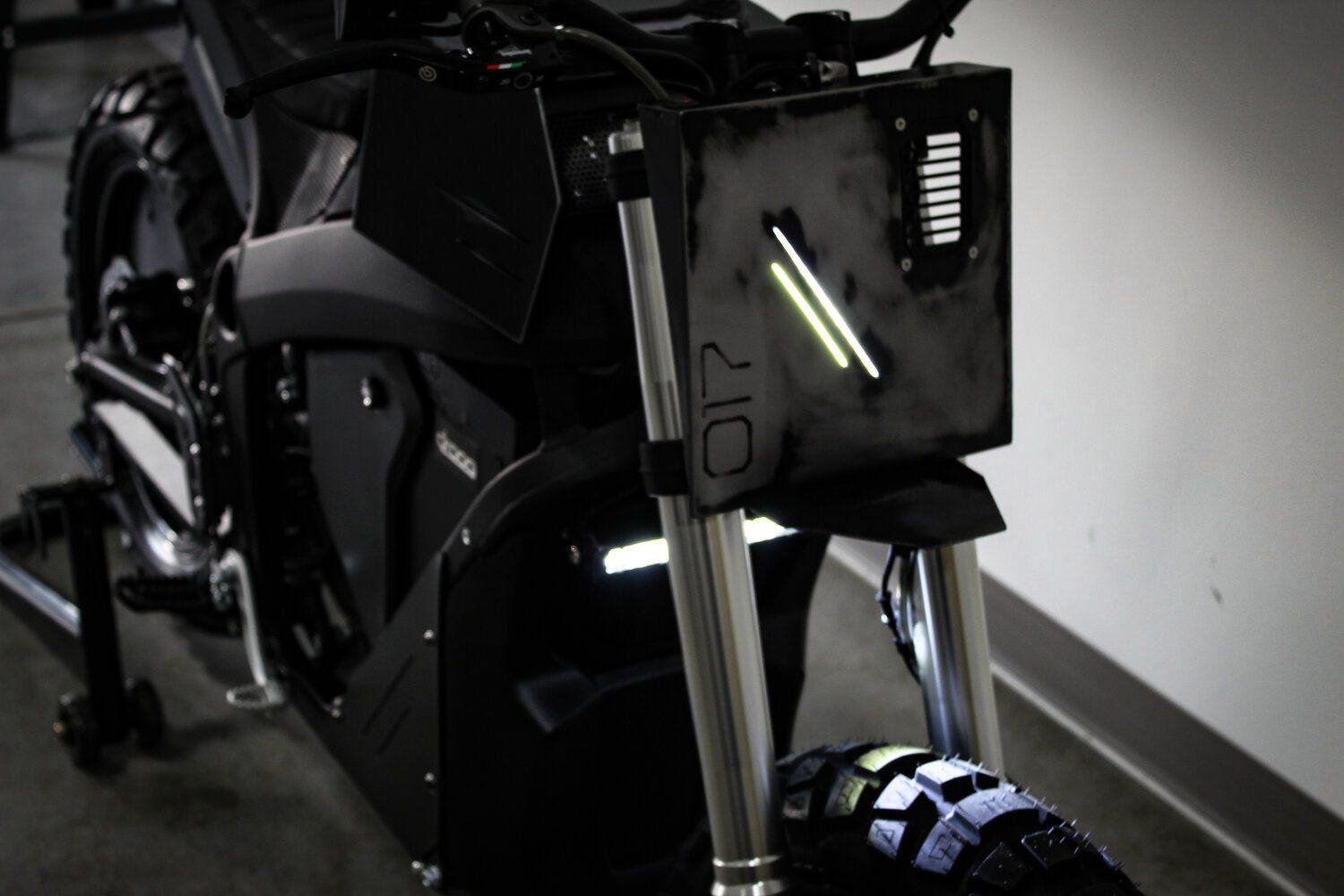 What do you think about electric bikes?
Max and Erica: Electric bikes are fantastic for sure, but they do have a long way to go to take over the gas motors. 
There will always be this sense of connection with a gas motor. Hearing the engine, the gears, all of it. You feel more connected. 
Are you open to build an electric bike? As electric is the trend these days?
Max and Erica: We offer an electric option on our website and have built quite a few. They are fun machines to ride, and it's excellent for clients to have the opportunity.
Not everyone is down for a gas motor and prefer the ease of an electric bike along with being virtually maintenance-free.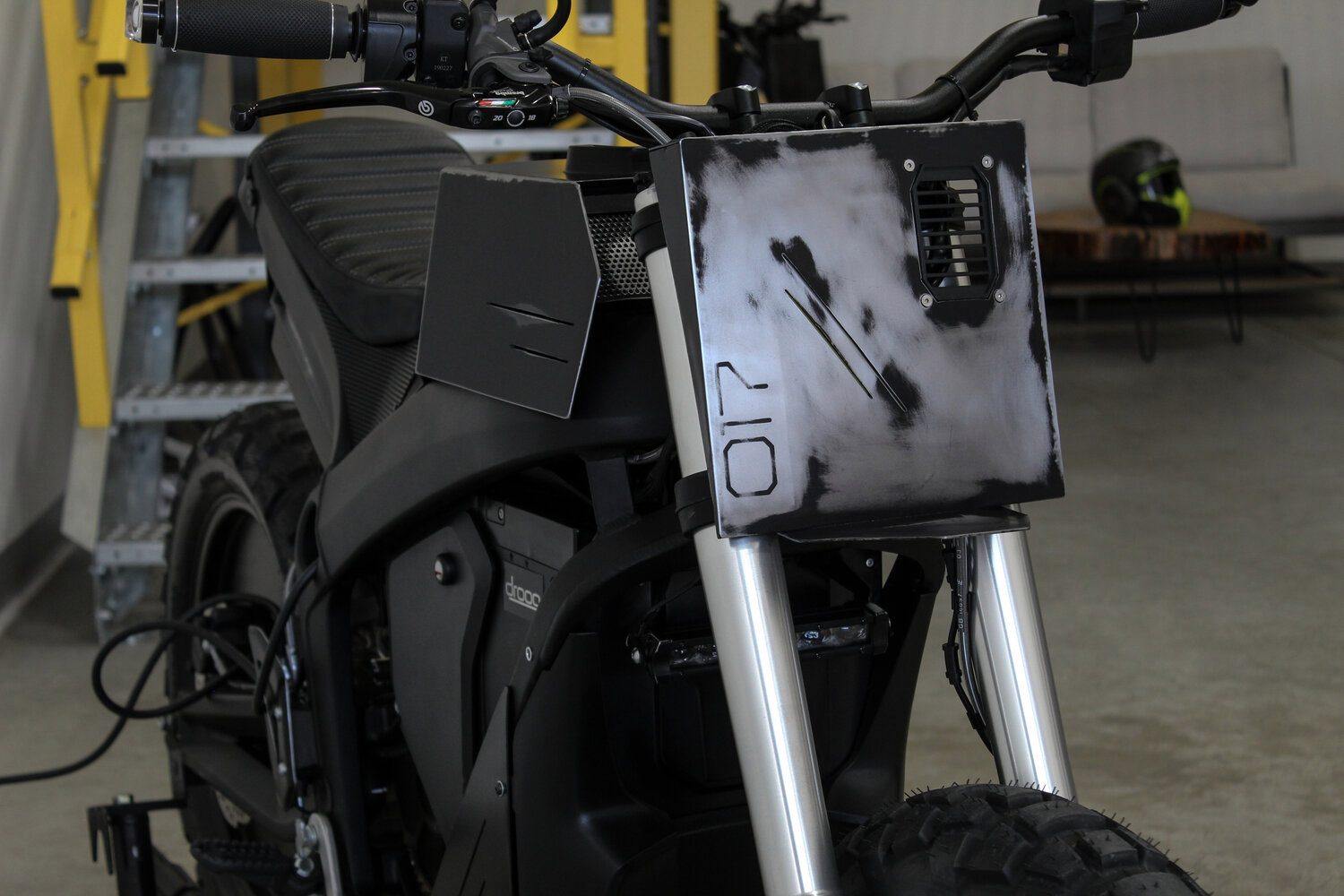 The chat is from March 2020. However, our open conversation suggested Droog Moto being open on creating electric motorcycles. Zero has also unveiled the new 2021 models.
The 2020 Zero DS inspired DM-017 V2 E-Fighter. Droog brings the dark theme to its motorcycles, and each bike is unique.
Droogs portfolio consists of four models, out of which two are electric motorcycles.
Electric
DM-017 V2 E-Fighter
The electric DM-017 V2 E-Fighter comes stacked with multiple custom components, and few are LED's, robust tires, light wheels and more.
There is no change in the rear swingarm. Further, the Zero DS boasts with 46 hp (34 kW) @ 4,300 rpm motor which makes silent stump-pulling torque, churning up to an outrageous 78 ft-lb (106 Nm) —more than any fuel-burning production literbike.
Zero DS
The bike makes good 98 mph (158 km/h) as a top speed. Although the Zero DS starts at $10,995, however, the custom DM-017 V2 E-Fighter will cost $40,000.