Harley 2021 Pan America to retail at £15,500
During 2019 and 2020, Harley Pan America made waves, while, on the other hand, due to various reasons, Harley was the most searched brand in 2020.
The first country to receive the pleasure to book Pan America was Italy.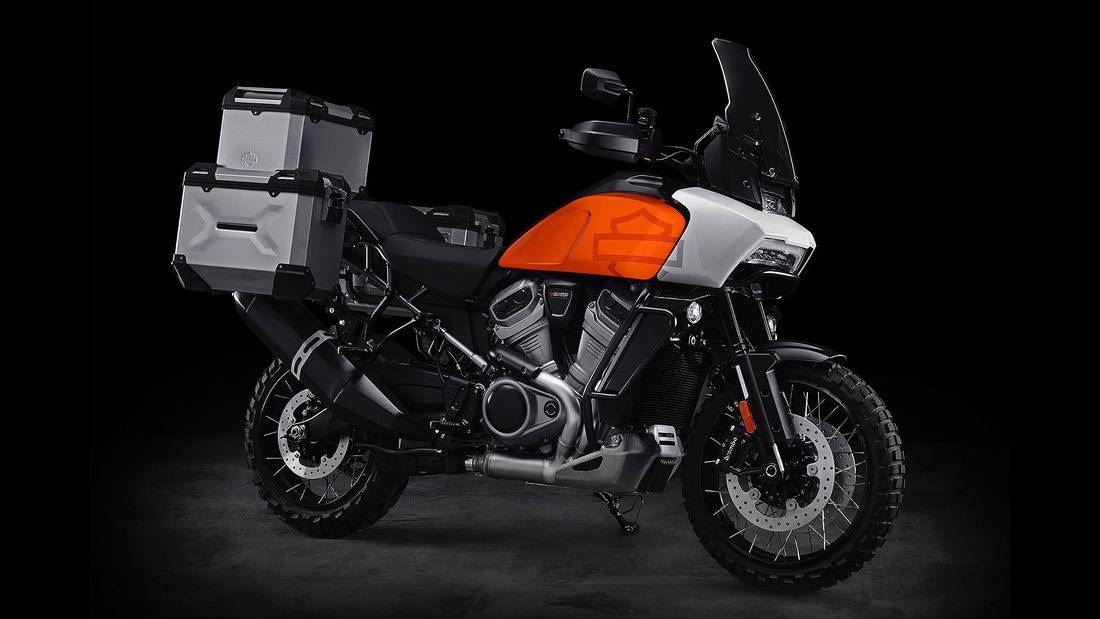 Harley now has fully revealed the 2021 Pan America and has brought Pan America in two flavours.
The Special comes with all the goodies like the system to monitor tire pressure, heated grips, semi-active electronically adjustable suspension, steering damper and the optional Adaptive Ride Height.
Now, what does the Adaptive Ride Height does?
When the motorcycle is in motion, it provides optimal height to the rider.
2021 Pan America 1250 Components
While other components like the 
Tail cowls

Under guard

Engine guard

Heel plate

Massive TFT dash

Guards around the chamber 

Muffler stay disappeared (supported only by tandem step)

The front fender is something strange

Swingarm

Tubular steel mesh frame 

2-channel ABS anti-lock braking

Front forks may come upside down 

Rear as electronically adjustable mono shocks

The front brakes are Brembo Monobloc 4-piston brake callipers

While the back may come as a single-piston brake calliper
They are similar in all four expression formats in the Design, Concept, Prototype and Actual production model. 
2021 Pan America is Harleys multifaceted model, which may change the way we look at the ADVs.
We may see below performance specs on the upcoming 2021 Pan America. However, there are hardly any details available about the 2021 Pan America. But then we have a few.
Performance Specs
Displacement: 1,250cc

Horsepower: 150 HP 

Torque and Power: 127Nm at 6,750rpm 50bhp of maximum power at 9,000rpm
The 2021 Pan America comes with a stern look, and instead of ordinary lights, we see these headlights are rectangular and, of course, LEDs.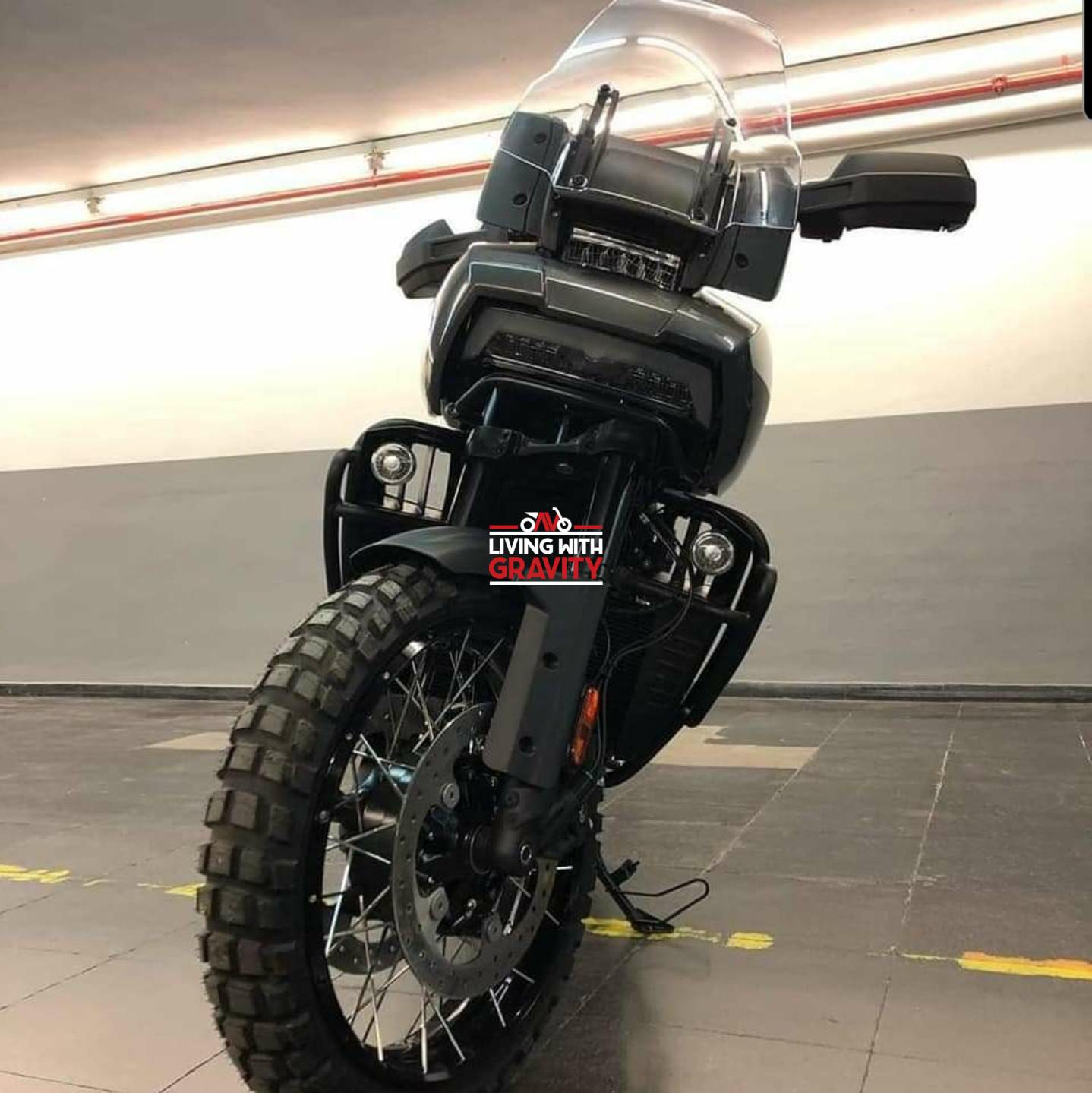 And it looks like they come integrated with the fuel tank. 
A long and flat handlebar will again allow the rider to cruise on long commutes.
For additional comfort, the seat comes as a step seat. Harley had postponed  Bronx and 2021 Pan America until 2021. However, we don't see this with the 2021 Pan America.
Cafe racer and Flat tracker are probably 2022 models.
Harley has also released a prototype of a flat tracker and a cafe racer-like model.
Both these designs are registered, and both are high-performance custom models. 
The Cafe Racer and Flat Tracker are to arrive after 2022. As expected, 
As it is challenging to manufacture in the current situation, Harley will not release five models of the same system in a year. 
Price
The standard Pan America 1250 will retail at £14,000, which is Rs 14.27 lakh in India. And the Special will come at £15,500, which Rs 15.80 lakh.
As of now, we are unsure when does Harley plan to bring this to India.
Video