Here's what new Nexx helmets have in store for you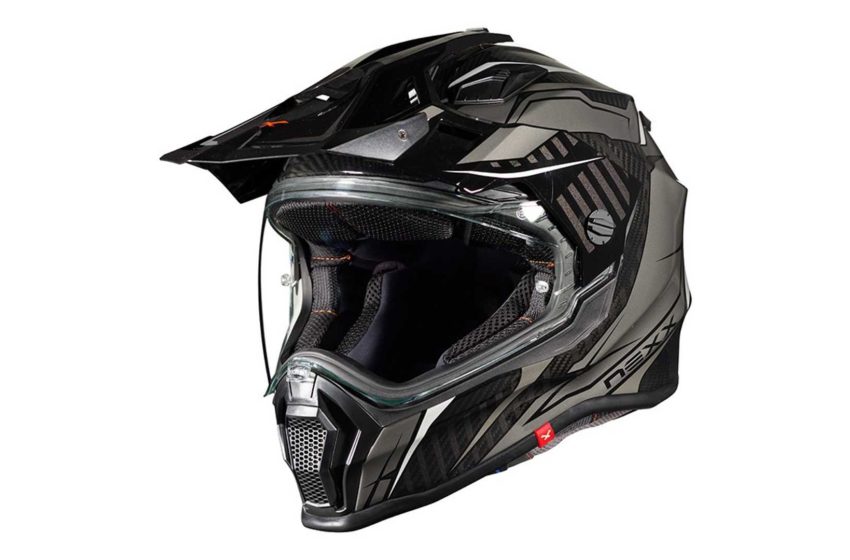 Nexx is one of the most popular helmet brands in the wake sports community. It has a large and loyal following and is frequently seen at competitions and events around the world. 
The Helmets that Nexx produces are some of the best and most aggressively styled that you can buy.
For their new 2022 helmets, they've done something special for this year. They've switched up the outer shells to the carbon fiber material. 
Nexx recently announced that it will be using 3K carbon fiber for its next generation of helmets, meaning that there are now three new helmets that feature this material. The upgrades are noticeable.
And Nexx has proven that 3K weaving also makes for critical impact resistance during high-speed collisions. Testing has shown that there can be more deceleration over an extended area, resulting in fewer head injuries on impact. 
And the helmets that get the 3k treatment are the X.R3R sport bike helmet, X.WRL adventure/scooter helmet, and the G.20 jet helmet. 
X.R3R 
Nexx has also produced an update to its flagship helmet, the X.R3R. The original X.R3R was already one of the top-rated helmets in this category.
The X.R3R has a new shell, visor design, and new rear spoiler, among other things. While not explicitly designed with track use in mind, the helmet seems to be lighter.
Especially in a day and age when low lids are all the rage when it comes to sportbikes, my takeaway from this information is that much you can do when it comes to aerodynamics and maintaining a low profile relative to the wind when wearing a full-face helmet. 
Still, I can't help but be intrigued by Nexx's claims that the shell, visor, vents, and rear spoiler ensure zero dynamic weight when moving at speeds more than 100 mph (160 kmph).
 X.WRL 
The tech brief on the "X.WRL Adventure Touring Helmet" looks particularly interesting, as it is aimed at riders who demand comfort and protection over long rides but don't want to compromise on agility or aesthetics. The helmet is for motorcycle or scooter riders.
The 3K carbon fiber technology/ cutting-edge material provides a lightweight mix of safety and comfort without sacrificing aesthetics, making it weigh just 1250 grams. 
The X.WRL arrives with a new shell, giant visor, and enhanced removable and washable inner lining for added convenience. 
G.20
The helmet gets the most sophisticated visor to date. Like the transition lenses on Nexx helmets, getting this upgrade is genuinely optional.  You can already find helmets in the market that come with similar features. 
But what makes Nexx's new transition visor unique is that you can get the tint on your helmet adjusted depending on ambient light, which helps to better visibility for the riders who are looking to ride at dawn or in the night.
via Motorradonline