Icon's quintessential 2020 autumn collection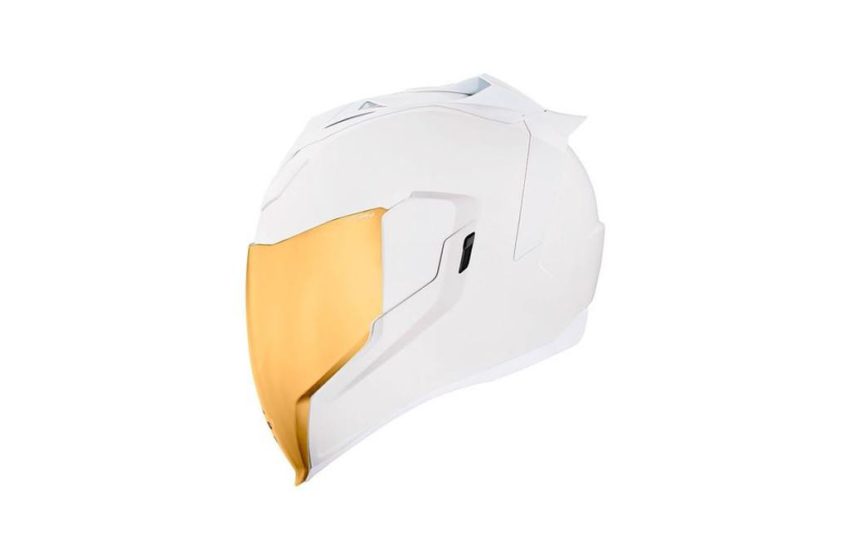 Icon helmets expand their 2020 autumn collection with various range under categories Airflite, Variant Pro and Airform.
The collection name is Peacekeeper and as rightly said it comes under the beautiful decors.
Crosslinks and El Centro are again two more decors with Crosslinks in black and red textured graphics and the El Centro in gold and blue.
Airlflite
The user will be able to customize the design of Airflite as per the icon principle.
What's new for 2020? Well, another good thing. The attachment located on top comes in five different colours silver, gold, black, white and rainbow.
The air inlets are purely decorative and don't play in function apart from giving around look to the helmet.
More custom choice of brand new six colours for rear helmet spoiler, plus there are six-run visors and six visors.
The black and white Peacekeeper will retail at 270 Euros which is close to 320 US dollars.
Variant Pro
Icon has unveiled a new colour for its one of the helmets under Variant Pro. The colour is none other than blue on a black background having the green stripes.
Dubbed as ' Willy Pete ' the variant retails at 350 US dollars which is close to 300 Euros.
The bright colours on the ' Willy Pete ' are visible in the dark.
Airform
Under Airform, you will be able to see Chantilly, and under Chantilly, there are four different variants.
Airform Chantilly comes with matte black colour.

Second Airform Chantilly comes with black and white stripes mostly with the skull is visible on the helmet.

Third Airform Chantilly Opal gets light and bright colour and primarily covered in black and 

Fourth Airform Chantilly Opal: another variant of Chantilly Opal which comes with a slightly different colour.

Airform Grillz comes with a distinct design with gold and white human teeth of the upper and lower side of the helmet.

Buck Fever another helmet comes with the peculiar design of bottles, bullets and tin can on it.
Read More
Sarolea has launched the new N60 MM01
Alfred Boyadgis, CEO Forcite helmets talk
Magic of Kentauros
Kawasaki officially inveils the new Z900
Savic brings three variants