Is Aprilia building new ADVs?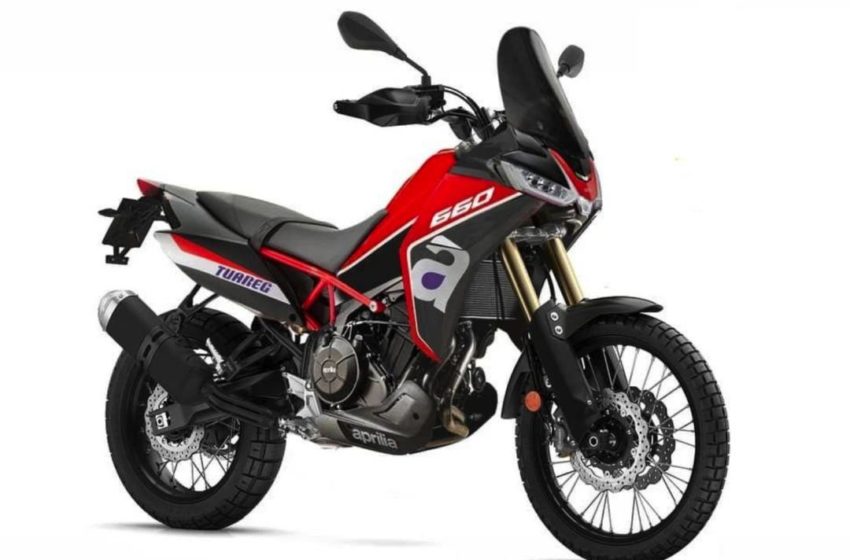 Aprilia is trying to get more aggressive in its middle displacement category. And we have already seen it in the form of RS660 at last EICMA.
The other important thing to note here is Aprilia gets fragile when it comes to AVD models. 
It's not like they don't have models they do have for example Terra 150 which is built explicitly for South Asian Market.
And then Aprilia Caponord 1200. However, Caponord 1200 is not popular with the touring fanbase plus the settings are prone towards sports. We also hear that Caponord 1200 is put on hold.
Now that does mean Terra 150 is the only model that Aprilia has and again it comes under lower displacement. 
Aprilia has two options and both look exciting.
Option 1 – Tuareg 600
However, Aprilia has the plan to unveil its middleweight ADV, and with that, they had released a wind model of Tuareg 600.
We don't have to scratch our heads as it is simple that Tuareg 600 will get the new parallel twin-cylinder 660 engine.
Aprilia RS660 is capable of making 100 hp which is in line with the expectations of rally model.
The Tuareg 600 will compete with other middleweight rally models like Yamaha Tenere 700, F70GS and 790ADV.
Option 2 – Tuareg 900
We also see other design by Oberdan Bezzi that is dubbed as Tuareg 900. The design from Bezzi looks terrific.
The Tuareg 900 may well be based on the Shiver 900 platform. Shiver comes with 900cc twin engine that churns 93hp. 
Our thoughts Aprilia should bring both Tuareg 600 and Tuareg 900 that will substantially fill the gap of ADVs.
Source : Newsmotor and Oberdan Bezzi
Read More
Ducati uveils 2020 Monster 1200 S
Benelli files patents for two new machines
NeuWai brings e-motorcycles and e-scooters
Harley registers its designs for new cafe racer and flat tracker
.