News : More on Suzuki Katana its release date, colors and price
Katana is Suzuki's legend model that Suzuki has resurrected and is expected to be unveiled in June 2019.The information that i have consists of various videos of test by press, its expected price in Japan and more.
Silver color paint scheme was decided earlier and Black later
If it sounds like it sounds like it seems to be new color or nothing for a while
Black has nothing to do with Hiroshi. I'm not aware.
Gun Metal and Red Silver color schemes wont be released at least Suzuki doesnt have any plan as of now.
Black Katana
Price in Europe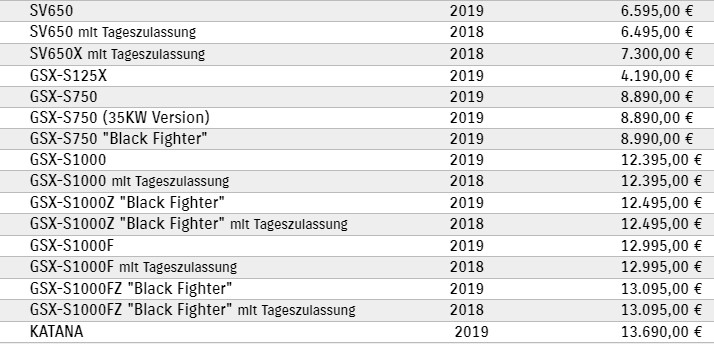 In Japan it may release in the time frame from June to August and in Europe from April to May.
---
Source : Global Suzuki