News : Regent brings its electric motorcycle named No.1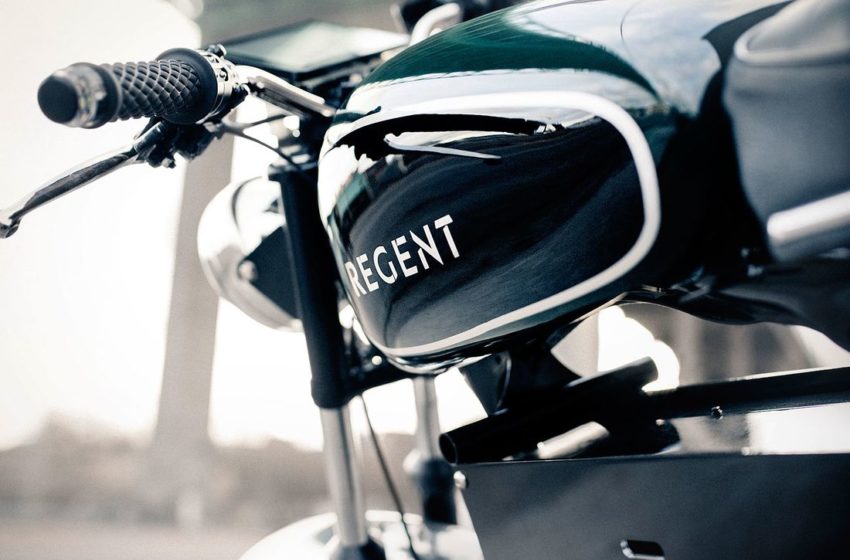 How about a motorcycle having a retro look with electric dynamics fitted into it.Well thats what Regent Motorcycles based in Sweden has done they have come up with a motorcycle named No.1 and that will start coming in market in May 2020.
Statics shows Electric Motorcycles & Scooters Market size exceeded USD 15.5 billion in 2017 and will exhibit 5% CAGR from 2018 to 2024 when lithium-ion battery-equipped and yes every motorcycle manufacturer is trying to put its best foot forward in the electric world.
About No .1
No.1 is inspired from classic motorcycles such as Yamaha SR 500 and the specs includes Range: 150 km, Battery: 72V – 80Ah, Power: 11–20 hp, Top speed 120 km/h.
Dry weight: 130 kg, Steel chassis, Telescope Forks, Dual Shocks, Disc brakes with ABS, 18′′ spoke wheels, LED lights, Alarm (GPS pos.)
Maintenance-free hub motor, Accident alarm from Detecht, Digital Touch Infotainment, Regenerating brakes, Active Safety System, Built in GPS.
Looks are quite seductice with lot of chrome and wide handler bar added to it 
Regent No.1 should be available from May 2020. Pre-orders are already accepted. The first 100 customers receive a discount of 10 percent on the basic price of 9,500 euros. Currently (as of: 6/2019) 78 copies are already reserved. 
Regent Motorcycles was founded in December 2018 by Jonathan Aström with the premise to build classically drawn motorcycles with environmentally friendly drive. At the beginning of 2019 a first prototype of No.1 was already presented in Sweden. In May 2019, the final design was adopted. Regent Motorcycles is based in Gothenburg, Sweden.