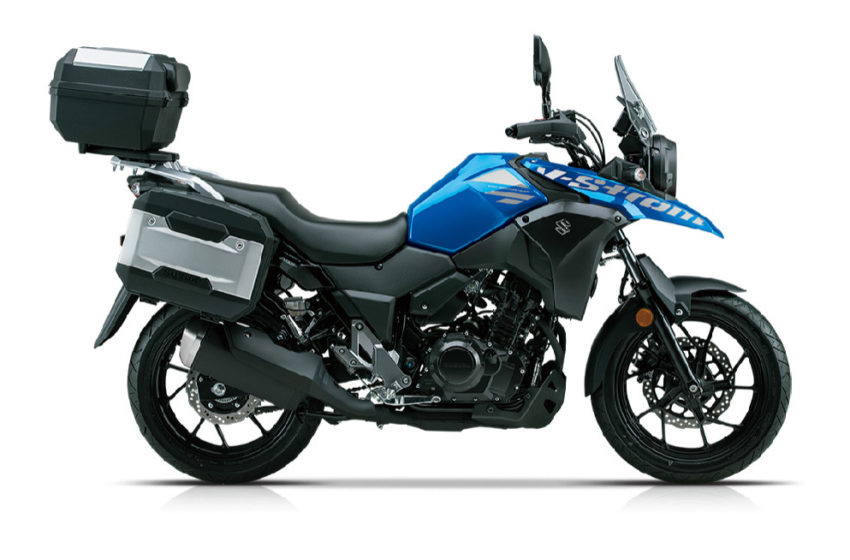 News : Suzuki VStrom 250 to arrive in Japan in October
Suzuki to unveil VStorm 250 that is 2020 model on October 1 and announcement will happen by end of September 2019. 

Blue is additional color and the color is present in China.I believe the Blue is substituted by Red.
In the above GIF this is the VStrom 250 Model of 2020 that is 2019 model of China now the good thing is two color paint scheme is added .White / Red white / Blue not only it gets new paint schemes as well as graphics but the headlight rim also looks silver or while.
However as of now there is no information about the Twoton..Will be it in different colors?Well there are lots of questions…